Windows 10 refresh will make your computer faster! Let's do it step-by-step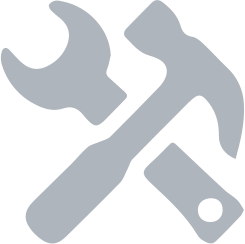 In this article you will find out:
how to refresh your Windows
Are you ready? Let's read!
Why should you need to refresh your Windows?
A new computer is usually loaded with a lot of unwanted software: free trial versions of programs, unnecessary applications, and more. Most likely you will not need them, and moreover, they can slow down your computer and increase the amount of memory.
Of course, you can try to uninstall these unnecessary applications yourself, but it takes time and a simple uninstallation can leave files, registry entries, and other unwanted things.
Windows 10 has a built-in tool Microsoft Fresh Start That removes all applications that are not built into Windows 10 by installing a fresh copy of the operating system.
If you decide to run this tool, make sure you have the necessary files to reinstall the programs you want to keep. Also, keep in mind that Windows settings will be restored to their defaults (you can change them back according to your wishes).
And it is recommended to launch the Fresh Start tool on a new computer immediately after purchasing it, thus, it will be easier to rid the computer of unwanted programs.
Use Device performance & health utility
Windows 10 refreshing tool in Windows 10 can be found in the following way: Click the Start button and select Computer Settings. In the "Update and Security" section you need to select "Windows Security '', then you need to open "Device Performance and Health".
Now open the New Launch section and click on the More Information link. This will indicate which programs will be removed after the tool starts. Click the "Start" and the button"Start" button to start the process.
The tool then downloads and installs Windows 10 from scratch - a lengthy process, you need to be prepared for it.
Protect your data
The best professional software for protecting your data according to thousands of users is DiskInternals Partition Recovery. This program, if necessary, converts the supported file systems for even deeper scanning, this concerns FAT12, ReFS, UFS, HFS, NTFS, ReiserFS, Reiser4, XFS, Ext2, Ext3, Ext4, etc.
In addition, the application can deal with any reason for data loss from a partition or disk and can recover files of any size and format. DiskInternals Partition Recovery supports Windows 7/8/8.1/10/XP/Vista and other versions.
You can use the Preview data before the recovery function - it's 100% free, so you can make sure that your data can be recovered completely and efficiently. Only if you want to save the recovered files from the partition, you need to purchase a license for DiskInternals Partition Recovery and enter the obtained license key.
In any case, a completely free promo version of this program has been developed especially for you, by downloading it, you will be convinced of all the above words. Disk imaging is also a built-in feature of this application - every customer can use it for free.
Below, for clarity and convenience, there are step-by-step instructions for recovering data from a partition or disk with this application:
1. Download and install from the official site DiskInternals Partition Recovery on your device.
2. The Recovery Wizard will ask you to select the basic parameters for finding data from a damaged hard drive: a specific drive to scan and the type of files to search.
3. Next, the scanning process will begin (this will take some time and depends on the size of the disk).
4. Preview and restore a partition or disk. Right-click on the file and select "Preview in new window", data recovery will happen automatically.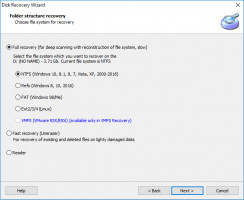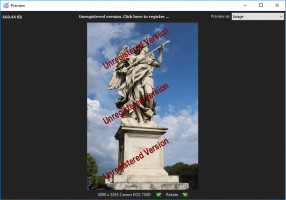 5. Saving is possible with a license, which can be purchased on the website online. As you can see, recovering damaged and inaccessible data is a demanding task, but simple and doable with DiskInternals Partition Recovery.