Last updated
: Sep 02, 2023
How to Recover Data from an SSD Drive on Windows
When people want to change their hard drive, they typically switch from HDD (Hard Disk Drive) to SSD (Solid-State Drive). This is because SSD is believed to be better and have higher speed than HDDs. But then, it doesn't mean that you can't lose files from an SSD device!
When you lose files from an SSD, the recovery process is the same as that of an HDD; however, you just need to have a data recovery software that supports SSD recovery. In this article, you'll learn the best practices to protect files saved in your SSD device and how to attempt recovery if you lost some. Lost data in Windows 11: recover deleted files with ease!
Is SSD Data Recovery Even Possible?
The short answer is yes, it's possible to retrieve lost data from an SSD. However, successful SSD data recovery depends on several factors, including whether the TRIM feature is activated. Generally, Windows 7 through 11 will automatically enable the TRIM command when you use an SSD as your primary storage drive.
The TRIM feature not only speeds up the performance of an SSD but also extends its durability. While turning off this feature isn't recommended, some tech-savvy users might disable it for specialized technical purposes. When active, TRIM allows the operating system to instruct the SSD to remove data from certain unused blocks, thereby enhancing read/write performance.
Since the operating system controls the triggering of the TRIM command, situations like sudden power outages, software glitches, file system corruption, or partition loss prevent the OS from executing the TRIM operation. This actually makes data recovery from the SSD feasible, as the data blocks are not immediately erased.
How to Increase Chances of Successful SSD Recovery?
If TRIM is enabled on your Windows PC, for each time the command runs, every file lost from the SSD up to that time becomes practically irrecoverable. So, to increase the chances of successful SSD recovery, you should try to perform the recovery before the TRIM command runs or simply disable the command. Here are some tips that can help.
Remove the SSD Immediately
It is suggested to quickly shut down the computer and remove the SSD drive if you discover that some crucial data and files are missing from your SSD device. It is possible to perform the recovery procedure by turning it into an external drive and connecting it to a different computer. This is due to the fact that the TRIM command will execute automatically (if enabled) if the SSD is left on that PC and the computer reboots, making data recovery very difficult.
Pick a Reliable SSD Data Recovery Software
Not all data recovery apps can successfully retrieve lost files from an SSD device. You have to make your choice carefully. The DiskInternals Data Recovery software apps (Uneraser and Partition Recovery) can read and recover files from SSDs with up to 95 percent efficiency. SSD data recovery is time-sensitive, so you must act fast.
Disable TRIM Command
If you have just one system and the primary drive is an SSD, you may want to disable the TRIM command, so even if you lose data from the drive, you won't have to be in haste to recover it. Start looking for someone to lend you their PC so you can use for the recovery (as explained in the first point).
Open the command prompt as administrator and enter the following command to deactivate TRIM: disabledeletenotify is the fsutil behavior set to 1. Use the fsutil behavior query disabledeletenotify check command after that to make sure TRIM has been turned off. To demonstrate that TRIM is deactivated, the result should be DisableDeleteNotify = 1 (Enabled). The TRIM command may be turned back on at any moment, and it actually enhances SSD read and write rates.
How to Recover Data from SSD on Windows 10/11
Well, enough of the TRIM command skepticals. Using a professional SSD data recovery software, you can still get back your files from an SSD device, regardless of the TRIM status. The whole information about TRIM is to improve the chances of successful recovery.
With TRIM disabled or removing the SSD and putting it on another PC, the chances of recovering all your lost files can get to 99 percent, and on the flip side, the chances could be lower than 92 percent. So you see, you can still recover your files either way – you just need a good app.
DiskInternals Uneraser is a powerful data recovery software for recovering data loss due to minor scenarios such as deleted partitions or corrupt file systems. If you need to recover files from a badly damaged SSD, then you should use DiskInternals Partition Recovery. Notwithstanding, DiskInternals Uneraser and Partition Recovery are guaranteed to recover files from SSDs efficiently.
The DiskInternals Recovery tools support all known file systems, including FAT12/16/32, APFS, ExFAT, RomFS, HFS+(Mac), Ext2/3/4, ReFS, NTFS, and others. DiskInternals data recovery apps come with a built-in Wizard interface to guide the users every step of the way, making the apps extremely easy to use for everyone – both experts and novices.
Step One: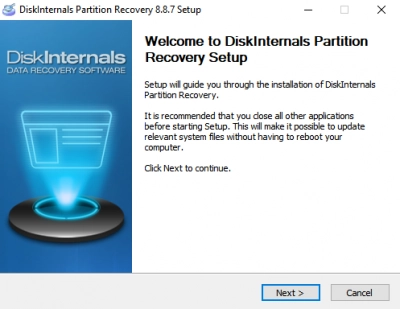 Download and install DiskInternals Partition Recovery software on the PC (or another PC if you're disconnecting the SSD from the main computer). Then launch the recovery software and select the affected SSD device.
Step Two: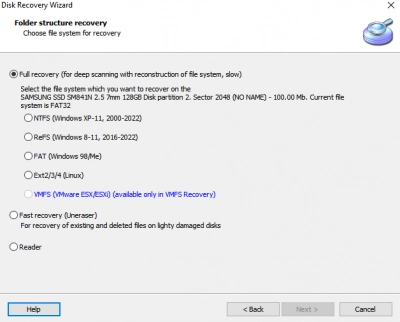 Select the file formats you want to recover (you can select all file types) and proceed with choosing a recovery mode. The Fast Recovery (Uneraser) option recovers recently deleted data; choose the Full Recovery option for wholesome recovery.
Step Three: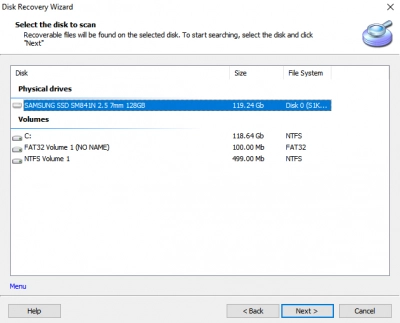 Wait for the scan to run completely (it may take a long time, depending on the data volume), and you'll see all your lost files indicated with a red asterisk. You can preview the recovered files for free before proceeding to re-save them or export to a remote storage via FTP.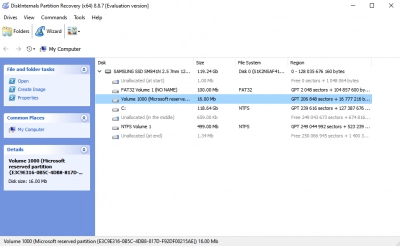 Note: While file preview is free, saving the recovered files requires the license.
Can Data Be Recovered From a Failing SSD?
A failing SSD indicates that, logically speaking, the solid-state drive is defective, frequently fails, and has many faulty sectors. Data recovery operations may be hampered by the inability of the computer to read and retrieve the data stored on a failed storage disk. You must thus take further procedures to restore your information from such a disk if you find yourself in this circumstance.
Making a Disk Image of the failing SSD with dependable software like DiskInternals Uneraser should be one of the things you perform. The disk image will function as an image-formatted clone of the SSD. Once you've done so, you may scan the Disk Image with Partition Recovery, a reputable data recovery program, to find any lost files.
With using the proper tool, data may be retrieved from disk images. In light of this, it is advised to cease adding new files to your computer's hard drive (in this example, an SSD), create a disk image backup of the drive, and purchase a new (new) SSD to which you may restore the disk image.
Accidentally Deleted Data/From an SSD Drive?
Don't panic. In whatever way data was lost from your solid-state drive, you can still recover it. DiskInternals Partition Recovery can retrieve data from SSD devices, regardless of the data loss cause. So, whether you accidentally permanently deleted files from your SSD device, you can still have the data back.
Of course, there are plenty of other data recovery software applications that can help you recover accidentally deleted files from SSDs, but you should use a trusted one for higher efficiency and data security. But then, before using a data recovery software, have you checked the "Recycle Bin?" the deleted file may still be hiding out in there.
How to Recover Permanently Deleted Files from an SSD on Windows 10/11
Permanently deleted files simply refer to files that are no longer in the Recycle Bin. If a deleted file is still in the recycle bin, you could just select it and restore it back – but once deleted from the recycle bin, you need a data recovery solution to help you out.
Also, permanently deleted files could mean files deleted using the SHIFT+DELETE function. Such deleted files skip the recycle bin and get deleted completely from the computer. In any of these scenarios, below are steps to recover permanently deleted files on Windows PCs.
Step One: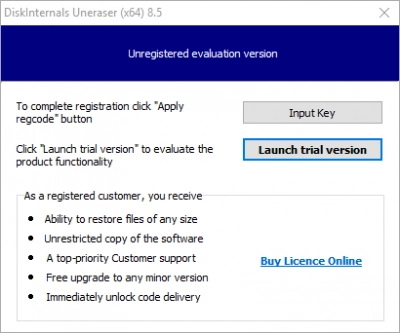 Download and install DiskInternals Uneraser software on the PC (or another PC if you're disconnecting the SSD from the main computer to avoid TRIM command interference). Then launch the Uneraser software and select the affected SSD device.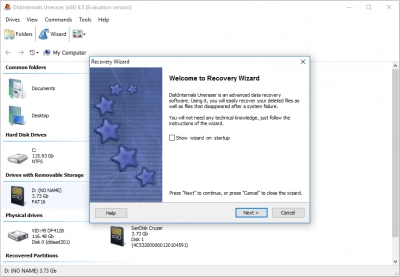 Step Two: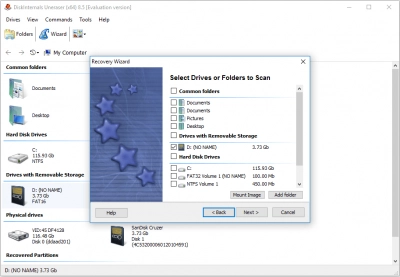 Select the file formats you want to recover (you can select all file types) and proceed with choosing Full Recovery mode. This mode will search deeply into the SSD and recover any chunk of file in hidden partitions.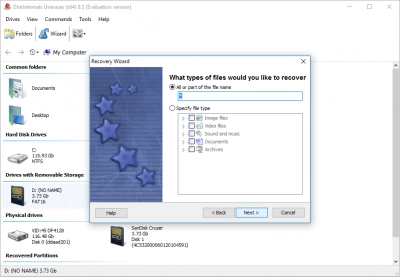 Step Three: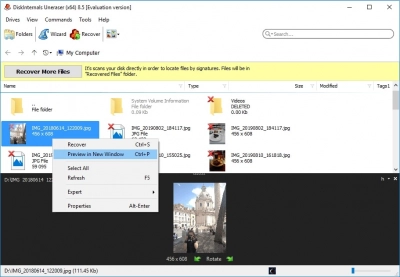 Wait for the scan to run completely (it may take a long time, depending on the data volume), and you'll see the permanently deleted files marked with a red asterisk. You can preview the recovered files for free before proceeding to re-save them or export to remote storage via FTP.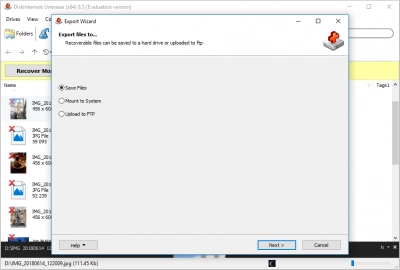 How to Restore Data from a Corrupted SSD?
If the DiskInternals Uneraser was unable to recover the files you needed to get back, then you should try Partition Recovery. DiskInternals Partition Recovery is a more advanced software with higher efficiency in recovering files from all kinds of storage media. Interestingly, you don't have to pay until you recover all the files you ever wanted to get back.
In Full Recovery mode, DiskInternals Partition Recovery will attempt to fix corrupt SSDs and repair the file system structures; so, basically, this is not only a data recovery software, but it also helps to repair corrupt partitions and drives – a complete solution for all your data recovery needs on Windows OS.
Best Practices SSD Protection
Are there any tips on how to protect SSDs? Well, you can never be too protective to prevent data loss. But then, these best practices can help you to a great extent if you key into them.
Don't allow your SSD to be completely full – once the storage is getting used up, get a bigger SSD and transfer your data from the old (small one) to the new (bigger one). You may consider splitting data between the two by setting up a RAID.
Disable the TRIM command if you know you may not be able to act very fast when data loss occurs.
Always be mindful of how you physically handle the SSD device; don't let it fall to the ground for any reason.
Conclusion
This article comprehensively explains how to recover files from SSD devices and how you can protect your files in an SSD device. You may want to install a data recovery software forehand so that when data loss occurs, you won't be caught in the web trying to be in haste.
DiskInternals Data Recovery apps – Uneraser and Partition Recovery – are two impressive data recovery solutions for Windows OS; they can recover data from SSDs, regardless of the data loss cause, and they are easy to use. You don't also have to pay until your files are fully recovered.
FAQ
Can SSD data be recovered?
Can data from SSDs be recovered? Yes, SSD data can be recovered—in many instances, even from SSDs with the TRIM command activated. The important thing is to start the data recovery procedure as soon as you can utilizing the top SSD recovery software tool.
Is it harder to recover data from SSD?
Yes, recovering data from an SSD is really difficult. By default, SSDs have TRIM enabled, which implies that deleted files and formats would entirely wipe out the SSD, rendering data recovery impossible.
How much does SSD data recovery cost?
What is the average cost of data recovery? Unless you're dealing with a physically damaged storage device, you can expect to spend around $300 to have your data professionally recovered. The average cost of data recovery from a physically damaged hard drive is around $1,500. Try the software from DiskInternals. Uneraser is $39.95, Partition Recovery - $139.95.
How recover data from SSD that won't boot?
1. Create a bootable disk. Prepare an empty USB.
2. Boot from the bootable USB. Connect the bootable disk to PC that won't boot and change your computer boot sequence in BIOS.
3. Recover data from a hard drive that won't boot.
If in doesn't work, try professional data recovery options from DiskInternals.
How does SSD store data?
SSDs use flash memory to permanently store data on an integrated circuit. Because SSDs don't have the moving parts seen in mechanical hard-disk drives, data is written, transferred, and wiped electrically and silently thanks to the flash memory they contain (HDDs).
How to transfer data from HDD to SSD?
To duplicate a file, right-click it and select Copy or Cut from the menu that appears. Then navigate to your SSD partition and use the right-click menu to select the Paste option in a blank area. You may transfer the file to SSD in this manner.
Can I recover data from a formatted SSD?
Unfortunately, there is no Microsoft-supported way to undo format on your SSD. If you want to recover data from a formatted SSD, you can use professional data recovery software like Partition Recovery.
Please rate this article.