Having 100% disk usage on Windows 10? Find out how to fix it!
In this article, you will find out:
methods, how you can fix 100 percent disk overuse
how DiskInternals Partition Recovery can help you
Are you ready? Let's read!
Let's talk about the 100% disk usage error in Windows 10
When your PC is starting up for a longer time than usual, applications open too slowly or hang, and in general, any kind of basic computer work has suddenly and noticeably decreased — you need to "visit" the task manager and check the Disk column.
If you see 100% of disk usage, but only a few programs are opened, that means you have a problem and it needs to be solved.
This article will show you the simplest and most efficient solutions to this problem and it will not bother you anymore.
Step 1. Switch off Windows search
Moving from the simplest way to the most difficult, let's start with disabling Windows search.
If you need to talk about this feature in a few words – then it speeds up searching for files process.
Can your laptop/PC live without it? Yes, but file search will be slower.
When you turning off the Windows search feature (for a time or constantly), the index of files on the computer stops, thereby decreasing memory usage.
In accordance with forums' information, Windows search is the most widespread root of the "100% disk usage" problem.
You can check if that is the case very simply: disable Windows search for some time and, if the "100% disk usage" error in Windows stops, then turn it off permanently.
Temporarily:
Press Win + X and select "Command Prompt (admin)".
In the new window, type the following command:
Then press Enter.
Constantly:
Simultaneously press the key combination Win + R (that will let you use the Run tool).
In the new window enter:
Follow the instruction on the screenshot:
In a new window select startup type:
Click Ok.
Now check in the Task Manager: how much of your disk is used? If this is lower than 100% than the problem is solved. If not, proceed to the next step.
Step 2. Energy settings
As an option, try changing the basic power settings. For many users, this helped with the problem of disk usage always being at 100%.
In Windows search bar enter:
Open it.
Select your type of the performance, for example, "High performance" and follow the instruction on the screenshot:
In Edit Plan Setting window restores the default setting.
Confirm your actions by clicking on OK.
Doesn't help? Proceed to the next step.
Step 3. Check your PC for any malware and turn off the anti-virus
Antivirus can be a problem when it "eats" your computer's memory. Before turning it off, run the antivirus and scan your disk for viruses and malware.
Secondly, if the problem persists and disk usage is at 100% in Windows, disable your antivirus for at least a while. Perhaps its work interferes with the normal operation of the system and overloads it.
If you are Windows defender user:
Did this not help? Follow step 4.
Step 4. Deal with Superfetch
On the Superfetch side, it often causes a problem like 100% disk usage in Windows 10, so disabling Superfetch can have a positive effect on disk utilization.
SuperFetch is Windows technology, which decreases PC boot time, and helps applications to load more rationally.
Does your PC need Superfetch? Yes.
Can it be turned off to deal with 100% disk usage? Yes.
To do this, you need to open the command line using any method described in step 1 and enter:
You will get these approving messages:
Hit Enter.
With this command, you can disable Superfetch for a time.
To disable it permanently, you need to enter the Run tool(Win+R):
Click OK.
Then find the Superfetch:
Double-click on it:
Then click on the Apply button and then on OK.
Now you can check if the problem of 100% disk usage has been fixed.
If everything remains as before, do not worry; move to the next step.
Step 5. If you use Google Chrome
If you use Google Chrome, then, probably, changing its settings can help to deal with disk overuse on Windows 10.
To enter the Google Chrome settings you need:
Open the program and click on the three vertical dots, and select the Settings.
Then click Advanced Settings and go to the Privacy section. Here, make the "Use a prediction service to load pages more quickly" option inactive.
Also, for complete confidence, disable Flash.
That's all. Check the Task Manager right now.
Step 6. Deal with all temporary files
Temporary files sometimes take up too much space, clogging up the entire disk, so try deleting them.
To do this, simultaneously press the key combination Win + R, and in the new window enter:
In the new dialog box, select some temporary files and delete them. Do not forget to restart the computer and then check the status of the disk.
Step 7. CHKDSK can help you, but...
Believe or not, but disk overuse can happen due to corrupted files. Corrupted files make reading more difficult and cause a looping process during the search, both will result in computer overperformance.
But hold your horses! Before you run it, make sure that you don't need to recover any files on this disk, because CHKDSK is harmful to recoverable files.
Have some lost files? You can restore them with the help of professional software like DiskInternals Partition Recovery. This tool supports the following file systems: NTFS, XFS, UFS, HFS, Ext2/3/4, ReiserFS, FAT12, ReFS, and Reiser4.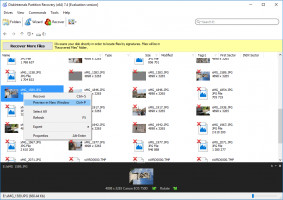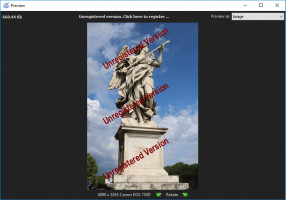 The application recovers all types of files, up to 1 PB. DiskInternals Partition Recovery offers a free promotional version, and only after you understand that this software suits you completely, purchase a license and a license key. In addition, even if you are using this application for the first time, the built-in Recovery Wizard will prompt you in a timely manner and help you at all stages of recovery.
This is a great option for lost files, and suitable for both professionals and beginners.
Now that you have all of your files, you can safely run CHKDSK. How to do it - read here.