SATA hard drive. What is it and how to recover it?
Need the information about SATA hard drive? You are in the right place! Here you will find out:
what are advantages over PATA
how DiskInternals software can help you
Are you ready? Let's read!
What is a SATA hard drive?
A SATA hard drive is a type of hard drive that is used and supported by all operating systems, as well as motherboards.
These hard drives have become popular due to its performance, large amount of data and miniature parameters (3.5-inch hard drive). If your computer makes small noises while writing or reading data, then it probably has a SATA hard drive. This type of hard drive is also used on popular gaming consoles. The service life of the SATA hard drive is about 5 years, but this does not mean that it will immediately become unusable.
You just need to more closely monitor its work and operations.
SATA's advantages over PATA
The SATA hard drive was developed in 2003 and was like a new and improved version of PATA, thanks to many advantages, which we will discuss in more detail.
Firstly, SATA can be replaced or added without stopping or turning off the system. All this is due to the support of hot swap.
Secondly, the SATA hard drive has better performance than PATA and faster signal transfer. Third, as mentioned above, the SATA hard drive is very small and contains only 40 conductors. For comparison, PATA has 80 of them.
As you can see, the SATA interface is much more practical and more convenient than its predecessor, PATA.
SATA's history
In general, there are several versions of SATA's interface and they all differ in their basic characteristics. Check it out; this is quite useful information.
SATA 1.0 was, as you guessed it, the first version of a hard disk. It was less thoughtful, but already far superior to PATA. It allowed you to transfer data at speeds up to 1.5 Gb/s. Some features, such as Native Command Queuing (NCQ), were missing.
In SATA 2.0, this deficiency was eliminated, with the result that the hard drive became more reliable, in terms of service life, and more productive. Also, it is worth noting that the data transfer rate also increased to 3 Gb/s.
SATA 3.0 is the most modern version of the hard drive, tailored to the needs of the current consumer. Data transfer rate reaches up to 6 Gb/s. This version is mainly aimed at improving performance and improving the quality of service for streaming video. This version of the SATA hard drive currently has several updates.
SATA 3.1 was transformed to better support solid state drives. At that time it was released, they were just beginning to enter the market in large quantities.
SATA 3.2 further continued to improve the interface for data storage, and also increased the data transfer rate to 16 Gb/s.
In SATA 3.3, the storage space on the hard disk increased. This is no accident, because this amount of information stored on the computer, even for an ordinary user, is only increasing.
SATA hard drive vs SSD
If you compare SATA hard drives and SSDs, then they are both worthy. They just have some differences in performance and price, and depending on what is more important for the user, this or that option can be chosen.
Here are some differences between SATA and SSDs:
Writing and reading rates for data on SSD are increased due to the fact that it does not contain moving parts.
This article has already mentioned that the SATA hard drive is quite portable and light; the SSD is even lighter. Here you need to look at your device for example, if a computer can easily work with a SATA, it can also use an SSD to lighten the weight. The choice is yours. As for cost, there is a significant difference — the SATA hard drive is much more expensive, which can be discouraging.
As you can see, both options have advantages and disadvantages, so it's hard to wonder what's better and worse.
4 universal DiskInternals software tools for SATA hard drives
DiskInternals Partition Recovery, DiskInternals NTFS Recovery, DiskInternals Uneraser, DiskInternals EFS Recovery — any of these applications will help you in case of loss or deletion of a partition, an OS crash, formatting, deletion of files, etc. Let's look in more detail at each of them.
Choose the most suitable option for you in order not to completely lose data from the SATA hard drive.
DiskInternals Partition Recovery works on all partitions, so scanning is top-notch. With it, you can retrieve absolutely any kind of files — photos, videos, music, email, documents, etc. You can restore even a lost or damaged partition. That tool "recreates" the lost file system inside of software and that's how all your lost files can be restored.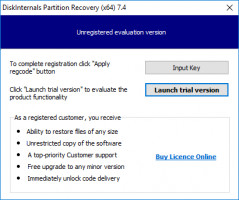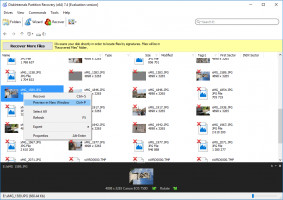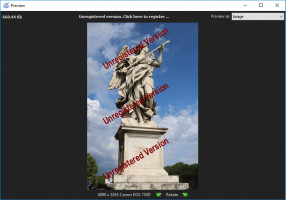 Also, do not worry about the fact that files might be large — the amount of recoverable data goes up to 1 PB. This software supports most file systems, including FAT12, ReFS, UFS, HFS, NTFS, ReiserFS, Reiser4, XFS Ext2, Ext3, and Ext4. DiskInternals Partition Recovery is equipped with a trio of wizards: Partition Recovery Wizard, NTFS Recovery Wizard, and FAT Recovery Wizard. This software supports all versions of Windows, including 7,8,10, etc.
If you use the NTFS file system, then you can try NTFS Recovery for such purposes. In case of deleted files of any type, you can try DiskInternals Uneraser.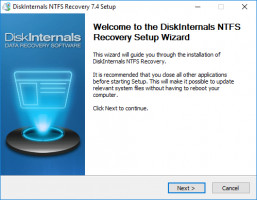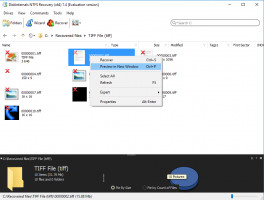 This application is a little simpler but works just as well as the others. The scanning and quality of recoverable files are also top-notch.
If you need to perform BitLocker recovery, use DiskInternals EFS Recovery.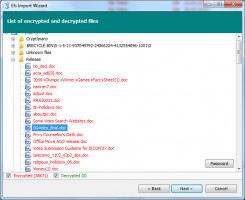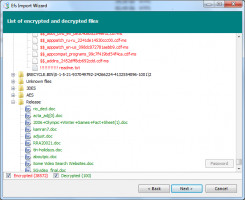 This application recovers files and folders from damaged volumes using BitLocker encryption. The program works for NTFS / EFS partitions in the Windows operating system. DiskInternals EFS Recovery is also as automated as possible for greater customer comfort. Therefore, do not be afraid that you can not handle any situation.
All products at DiskInternals have a free trial version, including Partition Recovery, NTFS, Uneraser, and EFS Recovery. The trial version also has a preview function before recovery; by viewing the file, you can restore and save it 100%. This feature is free both in the trial version and in the licensed version.