A corrupted hard drive? Just the thought of this can lead you to panic!
And what if this really happened?
After all, you keep so much important and useful information on your hard drive. There are photos, videos, and documents of various kinds.
You can count them for a long time. But now, how to get it all back?
How do you recover files from corrupted hard drive?
Do not worry; there is a solution!
Hard drive corruption signs:
Usually, if there is a corrupted hard drive, you can no longer use it. But at the same time, it can be displayed as a disk. Also, you may receive some error messages or the hard disk will not work correctly.
Here are some examples that you may face if the hard disk is damaged:
The operating system sends you messages like these:
"The disk is not formatted. Do you want to format now?"
"Sector not found."
"An invalid media type was specified."
"Invalid media type reading drive C error."
"RAW"
Files are named with "incomprehensible" characters, that are definitely weren't set by you.
If you have seen one of these symptoms on your monitor, you need to know: your hard drive is corrupted.
What to do at the beginning?
The first thing you can do is check your hard disk for errors. Any version of Windows has a built-in hard disk recovery mechanism. Sometimes there is an automatic request to scan the disk when the disk is connected to the computer. It depends on the version of Windows. If the request is not followed, try to recover the corrupted hard drive manually.
To do this, click on Start, select the drive, click Properties, and then left-click on Tools. Select Check.
The error checking process starts. In the end, you will need to restart the PC/laptop. However, this method does not always fix the problem. And that also means that, instead of recovering the corrupted hard drive, you can bring its files back.
Recover data from a corrupted hard drive
There is a time-tested way to get any type of files from the hard drive, even if it was corrupted.
A powerful and reliable recovery software, like Partition Recovery™.
DiskInternals Partition Recovery™ is the best tool to recover data from corrupted hard drive.It works on each of the partitions on the hard disk. It restores the file system of the hard disk to give you the opportunity for deep file recovery.
Partition Recovery™ lets you preview the recoverable files even in the trial version. You will be convinced that your files are recovered correctly.
The built-in recovery wizard will accompany you at every step of recovering files from corrupted hard drive. Therefore, you do not need to have any technical knowledge. DiskInternals Partition Recovery™ supports all file systems: NTFS, FAT, ReFS, Ext2/3/4, UFS, HFS, ReiserFS, Reiser4, XFS, etc.
All you need to do is follow the step-by-step instructions that are described below.
How to recover files from a corrupted hard drive
Here is the DiskInternals Partition Recovery™ guide to recover corrupted hard drive:
1. Download the trial version of DiskInternals Partition Recovery™ and launch the .exe file.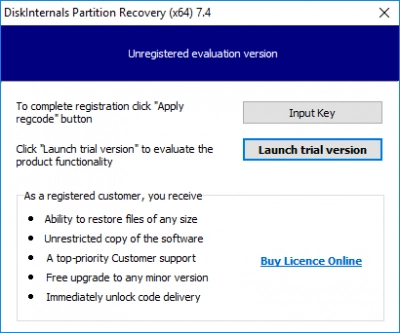 2. You will be asked to set the parameters for searching for deleted files: select the drive for scanning and the preferred file type (you can skip this step). The scanning process will starts.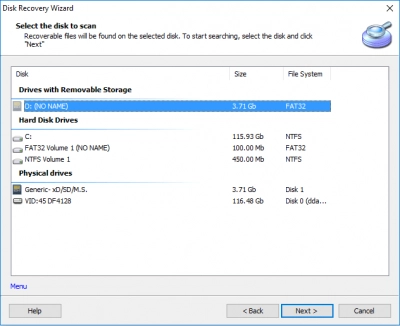 3. After scanning is finished, you will see the list of recoverable files. They are all marked with a red cross in the upper left-hand corner. To preview any file's content, press "Ctrl+P" or right-click on the selected file and choose "Preview in New Window".
4. Save the recovered data in a new, safe place.
To save the recovered files on the computer or upload via FTP, you just need to purchase a license and you can complete the partition recovery process. These simple instructions will help you take advantage of the software and recover your data safe and sound.
DiskInternals Partition Recovery™ is a guarantee of quality and security for your data.
Good luck!