This is how to restore Windows 10 system to keep crucial data safe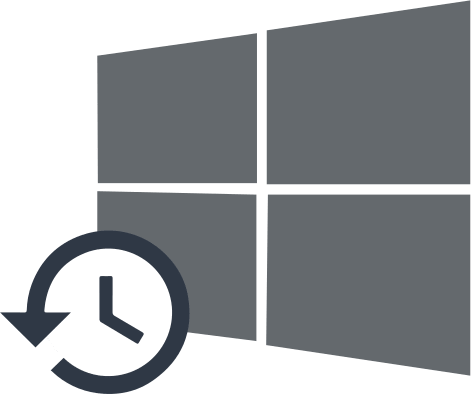 In this article you will find out:
about secret Windows restoration component
about restoration process
Are you ready? Let's read!
Secret Windows restoration component
In Windows 10 Explorer, you can see all the partitions on your disk, but keep in mind that some of them are hidden. This applies to the Windows 10 recovery partition, which is used to reset and restore the system. This section takes up a lot of space and, theoretically, you can delete it and compress files. This will help you save over 6 GB on 64-bit systems running Windows 10. But take your time; this recovery partition is vital to get your PC back up and running after any major disruption.
If your hard drive is small, use an external storage device to save the recovery partition and personal data.
Sooner or later, you will need a recovery partition, especially if you haven't booted the installation media.
Restoration process
If you have problems with the performance of Windows 10 or error messages appear on the monitor screen, you should pay attention to the list of restore points. If you find a suitable restore point in the list, you can use the system restore tool to keep the settings and software working correctly.
Here's how to create a restore point:
Open Start and type restore point in the search box. You can also press Windows Key + I to open Settings.
In the new window, select the drive you want to use to store the restore point (usually the system drive C) and click "Configure". Next, click "Turn on system protection". This way, you have activated the system restore function.
Next, set the disk space allotted for system recovery, specify the maximum disk usage intended for using disk space. Click OK to confirm, and then click Create, give a name to the restore point, and then OK.
You can return to this restore point whenever you want by clicking the "System Restore" button. Next, the wizard will help you - it will restore your previous state of the system.
What about advanced options?
There are situations when you need to return to a saved restore point, but you cannot boot in Windows 10. Then you need to access Advanced Startup; for this, use the instructions of your PC manufacturer (for example, on HP computers, you need to press F11 to start the recovery mode system when the computer boots).
In an advanced startup, select the Troubleshoot section and then select the Advanced options subsection. Now select the System Restore function from the list and follow the wizard step by step to find and apply a restore point. Thus, you can restore the system quickly enough. However, don't wait that the restore point can handle massive system crashes.
If you need to reset the system to factory settings, here is how to do it
You should understand that you will need to back up your data in advance and only then start rolling back Windows 10 to factory settings.
So, select Start and click on Computer Settings. In the Update & Security section, select Recovery and expand the Reset this PC section. Now click the "Get Started" button and select "Delete All".
Next, select:
Just delete my files for a quick reset.
Delete files and clean the disk. This is a slower and safer option.
Then wait for the process to complete. Note that you need a new account to start using your computer again. You can also use an existing Windows account, then your desktop theme, shortcuts, browser favorites, and some other settings will be synchronized with your computer.
You can now download any data backups you have made before performing a Windows 10 factory reset.
Protect your data
If something went wrong or you didn't back up your data before creating the restore point, then you can still recover your files using the professional tool, DiskInternals Partition Recovery. This application is equipped with Recovery Wizard helper. They will help you recover every lost file, even if you do it for the first time. DiskInternals Partition Recovery supports many file systems, including:
Reiser4, XFS, Ext2, Ext3 and Ext4.
HFS, NTFS, ReiserFS, APFS (reader mode), RomFS (reader mode).
The application has three scanning modes:
Fast scanning, when missing files are scanned superficially.
Full scanning is recommended for more thorough scanning of disk partitions.
Reader mode, when the missing files can only be viewed as an explorer.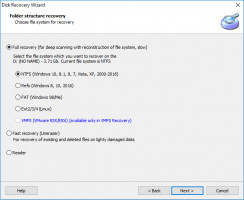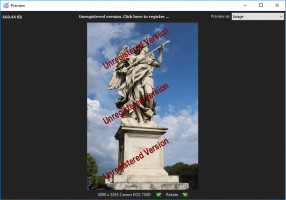 The Partition Recovery's wonderful feature is file preview. Even with the trial version, you have the opportunity to preview files before recovering them for free. It is worth noting that the software recovers data from hard drives and their partitions, regardless of the file type or the reason for the loss. Now you are convinced that DiskInternals Partition Recovery is the sure and proven way to get your valuable information back.