How to fix the "CHKDSK not working" issue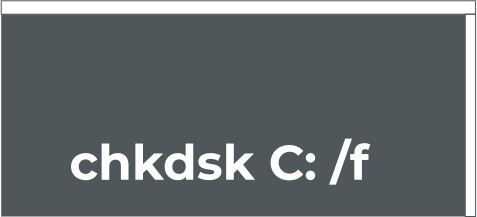 Here you will find out:
what the "CHKDSK not working" issue is
how DiskInternals Partition Recovery can help you
Are you ready? Let's read!
How to fix "CHKDSK not working" issue
Here you will find 3 great methods and any of them can be helpful for you.
Method 1: Try a System Restore
Ever heard of system restore before? It is a process that rolls back your computer to a previous state. This process uninstalls recently installed programs and undoes the recent changes you have made on the computer. The key purpose of a system restore is to take back your computer to a previous healthy state.
Method 2: Turn off hybrid boot in Windows 10
This method is for Windows 10 users: if "hybrid boot" is activated on your PC, it could prevent the CHKDSK utility from running. To turn off this Windows 10 feature, follow the guide below:
Method 3: Check the registry data
If the two methods above did not work, it's time to check the registry data. This can be done through the registry editor.
A software tool that will help you to recover deleted partitions
With lots of data recovery software apps available out there, it can be confusing to pick out the best. Regardless, DiskInternals Partition Recovery is specially developed for recovering all types of lost files and images; in addition, this software can recover an entire partition with all the files inside.