Windows update error 0x80070057 occurs: your actions?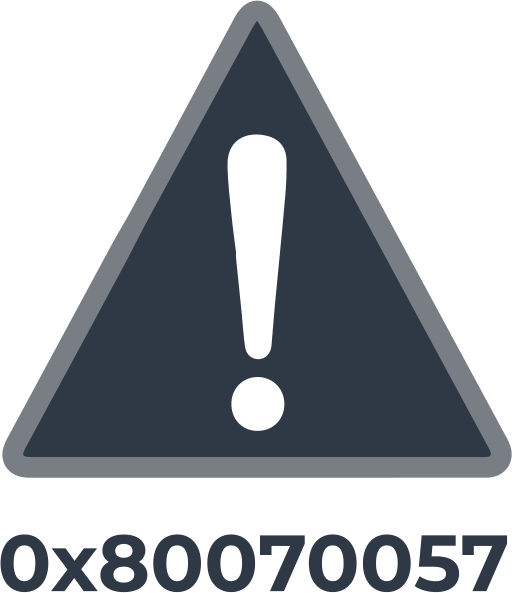 The update error code 0x80070057 in Windows 10 naturally occurs when installing the latest version of Windows 10 on your computer.
If you want to correct this error, you can carefully follow the steps below. You will need Windows 10 administrator rights to accomplish your goal. So let's get down to fixing Windows update error 0x80070057.
In this article you will find out:
how to get rid of 0x80070057 issue
Are you ready? Let's read!
Change update preferences
Try setting up automatic updates as follows:
Press and hold Windows and R to open the Run window.
Next, open the local group policy editor. For this, in the Run dialog box, you will need to type "gpedit.msc" and press the Enter button on your keyboard.
Next, open the computer configurations and go to the "Administrative Templates" folder.
Next, open the Windows Components folder, then go to the Windows Update folder. Then locate the "Configure Automatic Updates" file and click the Start button.
You can also open Command Prompt to configure the automatic updating of the Group Policy Editor. Open Command Prompt with administrator rights and enter gpupdate /force.
Then press Enter on your keyboard, wait for the process to complete and restart Windows 10. Now, check if you can use the update function in Windows 10.
Work with partition
Windows update error 80070057 may be due to a corrupted partition reserved for your OS.
Then launch the special hard drive recovery software and your partition will be functional again.
Select the problematic partition with the right mouse button and go to Tools.
Open the section "Error Checking" and to run a disk check for system errors, click the "Check" button. Wait for the process to complete and try updating the system again.
It is recommended to perform Disk Cleanup at the same time.
This way you get rid of temporary and unnecessary files and unload your disk.
Troubleshooting
Another quick and reliable way to fix a Windows update error is to run the built-in Windows Update troubleshooter.
To run it, you need to open the Start menu and select "Settings". Next, go to Update & Security, expand the Troubleshoot section and select Windows Update. Run a Windows Update component scan and wait for it to complete. Of course, it is recommended to reboot the system after that and then try to update the system again.
Maybe, you need Servicing Stack Update
To properly download the latest Servicing Stack Update (SSU), first find out which OS version you are using. This can be done as follows: open Computer Settings, and go to the System section. Next, open "About the program", and at the bottom of the page, in the "System type" line, you will see your OS version: 32-bit or 64-bit Windows.
The next step is simple: go to the Microsoft Update Catalog website and download the latest SSU.
Check update components
Try resetting all Windows Update components if you are still unable to resolve the issue.
To complete this, start Command Prompt as administrator and enter the following commands (press Enter after each one):
clean stop bits
clean stop wuauserv
clean stop appidsvc
clean stop cryptsvc
Del "% ALLUSERSPROFILE% Application DataMicrosoftNetworkDownloader * . * " (this is the command to delete the qmgr.dat update files)
To remove the Windows Update cache:
rmdir% systemroot% SoftwareDistribution / S / Q
rmdir% systemroot% system32catroot2 / S / Q
Next, you can restart Windows Update components:
clean start bits
clean start wuauserv
clean start appidsvc
clean start cryptsvc
Now check whether Windows error 80070057 is present or not.
DISM /SFC
Try running DISM and SFC commands; they will help you fix system problems and possibly run system updates correctly.
So, open Command Prompt as Administrator and type DISM.exe / Online / Cleanup-image / Restorehealth; press Enter to run the scan.
Now enter the sfc / scannow command and press Enter. After the check is complete, close Command Prompt and run Windows Update again.
Remove third-party software
If you recently installed new applications and games on your computer, uninstall them.
Then check for updates again and try to install them without error 80070057. After fixing the error, you can try reinstalling the program from a different source.
Protect your data
Recovering data with DiskInternals Partition Recovery is your salvation if files were lost while fixing an update error. You do not need to have any additional skills, since the program is automated and understandable even for ordinary users.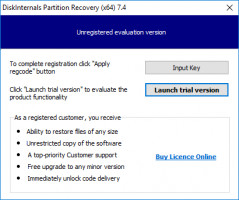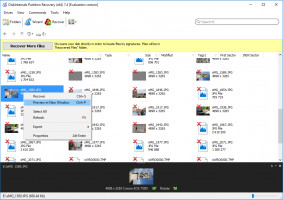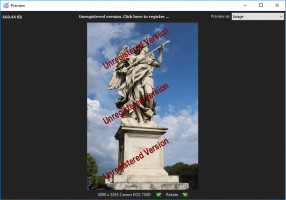 Video files, music, illustrations, photos and documents of any format will be recovered with maximum accuracy and in the best quality. If you have a lot of information on your computer, don't worry; the program has no limit. In addition, the developers have equipped the program with many additional functions: The Recovery Wizard has three versions, there is a free preview in the trial and licensed versions of the application, and several scanning modes (full, fast, reader mode), etc.
Also, DiskInternals Partition Recovery offers a unique and free option: creating a disk image. If you have such a disk image, you can experiment with your computer however you want. You can always return to a successful computer configuration with all the saved data. Use DiskInternals Partition Recovery and you will not regret your choice!