How To Solve 0x8007001f Error Code on Windows 10
This article will focus on error code 0x8007001f, which refers to update errors. Most often, the problem is closely related to audio drivers and prevents users from updating in Windows 10.
In such cases, you can use some workarounds to fix Windows update error code 0x8007001f.
In this article you will find out:
how to deal with 0x8007001f error code
Are you ready? Let's read!
Methods to deal with Windows update error code 0x8007001f
Try these helpful methods to solve your issue. Any of these methods can be your solution!
Turn off your antivirus
Although antivirus programs reliably protect your computer from malware, sometimes it can interfere with the system and cause an update error.
In such cases, it is recommended to change the antivirus settings; namely, to disable certain functions or temporarily disable the antivirus altogether.
If you are a user of third-party antivirus software, then most likely you will have to temporarily remove the program from your PC. To do this, you can use a special guide to uninstall the program (you can download it on the antivirus maker's website).
If removing the antivirus solves the problem, and you can already update your system without hindrance, perhaps switching to a different antivirus solution is a good idea.
Remove drivers
Since error code 0x8007001F is almost always closely related to audio drivers, you should definitely check if they are outdated or damaged. To do this, reinstall your audio drivers and the problem should be fixed.
Press Windows Key + X and select Device Manager from the provided list of results. Under "Sound, video and game controllers", right-click your audio device and select "Uninstall device" from the menu.
In the confirmation dialog box, click the Remove button to remove the driver.
Next, try downloading the latest drivers for your audio device from the motherboard or sound card manufacturer's website and download the latest drivers.
After updating the driver, try updating Windows again.
Use Update Service
Press Windows Key + R at the same time and type "services.msc". Now press Enter or OK. In the resulting list of services, find Windows Update, right-click it, and open Properties.
Select "Disabled" Startup Type and save the changes; restart your computer.
Go to C: Windows and find the SoftwareDistribution folder and rename it "SoftwareDistribution.OLD". Go to the Windows Update section again and under Properties, change the Startup Type from Disabled to Manual.
Next, in the Start menu, open Settings, open the "Update and Security" section, check for updates and try updating the system again.
Try SFC & DISM or clean boot
To use SFC or DISM, you can use Command Prompt, or PowerShell (Admin) if Command Prompt is not available.
Press Windows Key + R, select "Command Prompt (administrator)" from the list, and run the sfc /scannow command.
The SFC scan will start and can take up to 15 minutes, so wait for the results calmly.
If this did not help and you still cannot update Windows components, then DISM may help you fix the corrupted files.
To do this, go back to the command line and enter the following command:
DISM.exe / Online / Cleanup-image / Restorehealth
Then press Enter.
If the service has problems connecting to Update, you can use the USB system drive and enter the following command:
DISM.exe / Online / Cleanup-Image / RestoreHealth / Source: C: Your Windows restore source / LimitAccess
Then press Enter.
If none of the previous methods helped, perform a clean boot so that third-party applications do not interfere with the download of updates.
Press Windows Key + R and enter "msconfig" and click OK. In the next window system configuration, go to the Services tab and select the "Hide all Microsoft services" check box.
Now click the Disable All button and go to the Startup tab and click Open Task Manager. Right-click the first item in the list and choose Disable from the menu. Repeat these steps for all startup items in the list.
Next, in the System Configuration window, click Apply and OK to save the changes and reboot your computer.
Now check if the problem with Windows error code 0x8007001F persists.
Create a new account
Sometimes the problem may be with a corrupted user account, and creating a new user account is necessary.
Open the Settings app and go to the Accounts section.
Next, select "Family and other people" and in the right pane, click on "Add someone to your computer".
Then click "I do not have login information for this person" and you will be prompted to create a Microsoft account.
Select "Add a user without a Microsoft account", enter the desired username and click Next to complete the account creation.
After restarting Windows 10, try updating it again; you should be fine.
Make sure your data is safe
This is possible thanks to DiskInternals Partition Recovery. This software is the leader in its market and helps to recover files of any kind and size. The program works with all common USB flash drive file systems, including FAT, NTFS, FAT32, etc. If you are recovering files for the first time, you have nothing to worry about because Partition Recovery is equipped with a Recovery Wizard.
You can use a fully functional trial version of the program for free, and then simply purchase a license to save the recovered information. To recover files from a damaged external or internal drive, you just need to follow the step-by-step instructions given below.
1. Download and install DiskInternals Partition Recovery on your device (computer or laptop).
2. The Recovery Wizard will start automatically and will accompany you at all stages to help you recover files from a USB flash drive or hard drive. You will be prompted to select basic options for extracting data, such as the file system (it will be detected automatically, you just need to check it) and how to open the flash drive (fast scan, full scan, reader).
3. The next step is the scanning process; it will take some time, depending on the size of the disk (wait for the process to complete).
4. Preview and recover files from an unreadable disk. View all the files you are interested in or some of the found files by clicking on one of them with the right mouse button; select "Preview in new window". Yes, this feature is also free for all customers.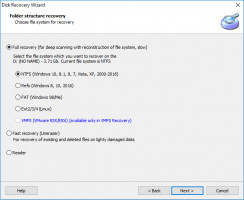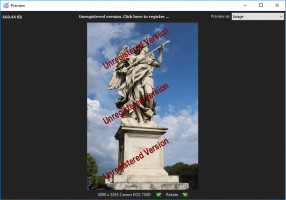 5. Save your data; for this, you just need to buy a license and enter the license key. It is best to save the files to another storage device to prevent overwriting of the saved data.