Step-by-step guide on how to get rid of 80070490 error code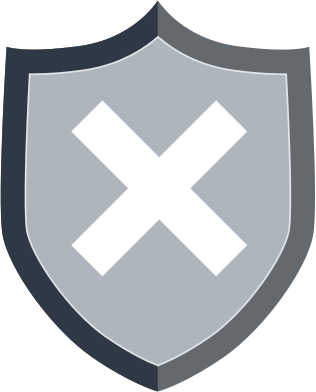 In this article you will find out:
what is error code 80070490
4 tips on how to deal with the problem
Are you ready? Let's read!
What is error code 80070490?
Error code 80070490 is related to updating your operating system when you use Windows Update to do this. When this error appears, you should be aware that one of the Component-Based Servicing (CBS) system files is corrupted.
Most often, this happens as a result of inconsistencies in the operating system and indicates that not everything is in order with the system (there is a possibility that even the hard disk is already damaged).
In this article, check out some effective solutions that you can use for Windows 8.1, 7, Vista and XP, to correct error code 80070490.
4 tips on how to deal with the problem
1. Try to check the system
First of all, check the system files using the built-in SFC tool. This free utility checks or scans all protected system files and then automatically replaces incorrect versions with genuine and correct Microsoft versions.
Go to the Start menu, type "CMD" in the search box, then press Enter.
Now select Command Prompt, right-click and select "Run as administrator".
In a new Command Prompt window, type "sfc / scannow", then press Enter.
Restart your computer and try to install system updates again without errors.
2. What about updates?
You can also use the System Update Readiness Tool to fix Windows corruption errors and then reinstall the Windows update or service pack.
3. Deployment Image Servicing and Management
DISM will help you if you have a corrupted system file and cannot update as a result.
Click Start and in the search box type "CMD as administrator" and open the desired result.
Here are the commands you need:
Dism / Online / Cleanup-Image / ScanHealth to search for missing components.
Dism / Online / Cleanup-Image / CheckHealth to check for missing or corrupted files.
Dism / Online / Cleanup-Image / RestoreHealth to scan and fix the identified causes of the system error.
Then be sure to restart your computer and check if error code 80070490 persists. DISM usually takes 15-30 minutes to complete. Do not cancel this process while it is running.
4. Reset updates
Resetting updates manually involves changing the registry; therefore, approach this decision carefully. If you are in doubt about your skills, it is better to skip this paragraph and move on to another. It's also a good idea to first back up your registry just in case.
Go to the command line with admin privileges, as described in the previous solutions.
Stop BITS, MSI Installer Cryptographic, and Windows Update Services with the following commands (press Enter after each one):
A configured VMware cluster with DRS.
To change the name of the folders, SoftwareDistribution and Catroot2, paste the following commands in the command line (press Enter after each one):
Ren C: Windows softwareDistribution SoftwareDistribution.old
Ren C: Windows System32 catroot2 Catroot2.old
To restart BITS, Cryptographic, MSI Installer and Windows Update Services, type (pressing Enter after each one):
Enter Exit to exit the command line.
Protect your precious data!
This error occurs during the Windows update process, and one way to fix the problem is to roll back the operating system to a previous update. As a result, data may be lost. Protect your data with DiskInternals Partition Recovery, a professional tool for recovering files of any type.
This software supports recovery of photos, videos, music, documents, email, etc. There is no file size limit for each client. In addition, there is a built-in Wizard for those new to data recovery. You can also take advantage of the free trial version of DiskInternals Partition Recovery; only after making sure of the quality and speed of recovery, will you need to purchase a license for this product.
DiskInternals Partition Recovery is a software tool with many years of experience that reliably helps both ordinary users and professionals in recovering files, regardless of the reason for their sudden loss.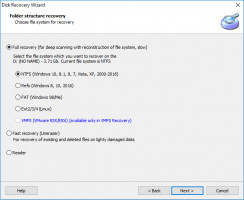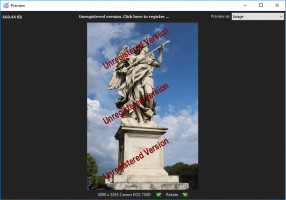 Therefore, there is no doubt that this application will help you right now; download DiskInternals Partition Recovery and get back your precious data!