How to update BIOS: step-by-step guide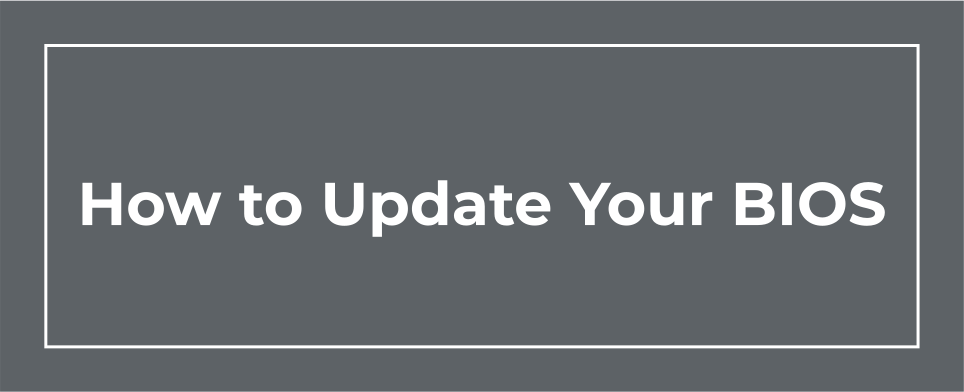 In this article you will find out:
how to find out your current BIOS version
what you need to do to update BIOS
Are you ready? Let's read!
Find out your current BIOS version
There are several ways to find out the BIOS version (or newer UEFI firmware) of your computer:
you can reboot, and at this time, the necessary information is displayed in the BIOS setup menu.
you can also check the BIOS version on the command line. To do this, right-click on Start and select Command Prompt (run as administrator); then copy and paste the following command and press Enter: wmic bios get sm bios version. The firmware number BIOS or UEFI will appear on the monitor screen on your current PC.
you can find your BIOS version number in the system information window. To do this, press the Windows + R key combination simultaneously in the Run field, then enter "msinfo32" and press Enter. You will be taken to the System Overview pane. Look at the BIOS Version / Date field and see the required information.
What you need to do to update BIOS
First, go to your motherboard manufacturer's website and then to your motherboard model's support page. This will display a list of possible BIOS versions and their release dates. Select the required version and download it. Typically, the download BIOS can be found in the archive as a ZIP file that you need to extract. In the archive, you need to find a README file and check it out to get the instructions that relate specifically to your equipment.
You will need to choose from several types of BIOS flashing tools, and the README file will guide you through this.
1. So, if you start using a tool, such as DOS-based BIOS flashing, you need to copy it to a USB drive. Then, you need to boot from the USB stick and run the appropriate command, something like flash.bat BIOS 3245.bin. The tool will then write the new BIOS version to the firmware.
2. In some cases, the BIOS flashing option is located directly in their BIOS. To do this, you need to copy the BIOS file to your USB stick. On subsequent reboot, plug in this stick, then enter the BIOS or UEFI screen, and you choose the option to update the BIOS that you put on the USB stick. Then the BIOS updates itself to the new version.
3. If you use a traditional tool, you will be prepared for several challenges. You can crash your security program or damage your BIOS. Therefore, it is best to boot into a minimal DOS environment to flash the BIOS, or use a BIOS-based flashing tool.
If the new BIOS version does not suit you, you can downgrade it by downloading the old version from the manufacturer's website and repeating the flashing process in the same way.
Protect your data!
Basically, flashing the BIOS is fraught with a lot of pitfalls. If you are not a very experienced user, you can completely damage the BIOS. Thus, the data will become inaccessible, and any attempt to correct this may lead to irreversible consequences.
So, it's better to restore the data first and then deal with the system recovery. So, download the professional tool DiskInternals Partition Recovery and start data recovery. This unsurpassed program can quickly and painlessly recover data from any removable or non-removable storage device. Does it use a deep disk scan system? Does it work with every disk partition with damaged file systems and can recover large amounts of information (up to 1 PB)? There is a free, fully-functional version of the application that you can download right now and view the results for free.
After downloading the DiskInternals Partition Recovery application, start the data recovery process.
In the application, click the Wizard icon to continue working in automatic mode.
Then click on your local drive and choose program mode (recovery or reader).
Sit back and wait. Scanning may take a long time; this is normal.
Select the desired file, press Ctrl + P to view its integrity and quality.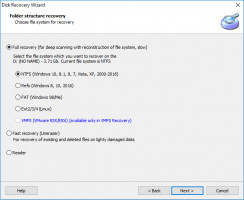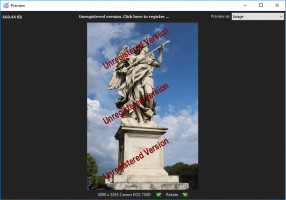 When you are ready to export the files, buy a license and export them wherever you want (of course, it is better not to return them to their original location to avoid data overwriting).