How to fix cloned hard drive won't boot issue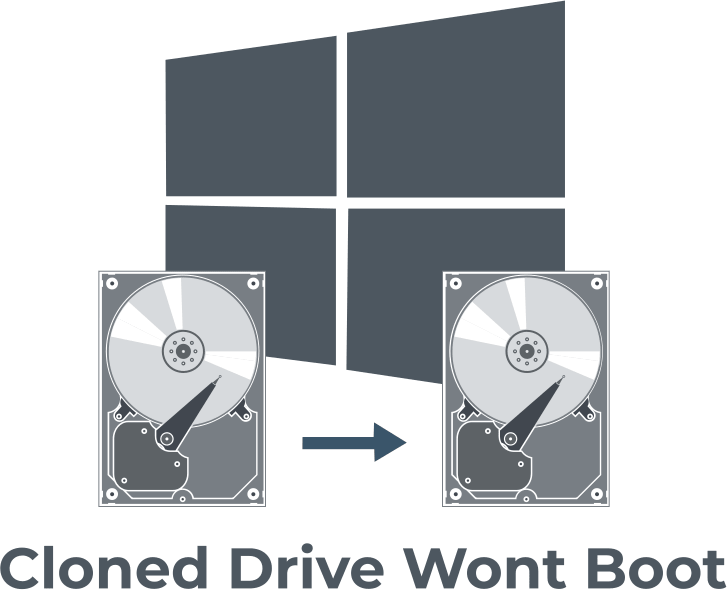 Here you will find out:
what the causes of the cloned hard drive won't boot are
how DiskInternals Partition Recovery can help you
Are you ready? Let's read!
The causes of the cloned hard drive won't boot
Most people now see Windows errors as a common thing, because one can hardly use Windows for a long time and not encounter several errors. If you clone an SSD to use in your Windows PC, there's the possibility that your PC won't boot from the cloned disk, why?
Usually, when your cloned SSD won't boot, the possible causes include the following:
How to fix "cloned hard drive won't boot" issue
Here are few methods that can be helpful and any of them can be your solution.
Method 1: Use Device Manager and run Command Prompt
Sometimes, the issue is due to conflicting drivers. For example, your PC may not support the SSD driver of the cloned disk. Hence, you need to install the cloned disk driver and this issue might just be solved.
Steps:
Note: Replace E with the drive letter of your boot partition, and also replace Y with the directory/location where you saved the downloaded driver.
Method 2: Convert the disk to MBR or GPT
If the issue is caused due to partition style, that's when to deploy this method. This means that if the source disk is an MBR disk, the PC is likely to only support legacy boot mode; thus, when you clone a GPT disk using this PC, the cloned disk won't boot your PC because GPT requires UEFI boot mode. The same situation occurs when the source disk is GPT, but the target is MBR.
To solve this issue, the best thing to do is to make both disks (the source disk and cloned disk) to be in the same format. This may require third-party software that supports MBR to GPT conversion.
Do you need to recover lost partitions?
What if you need to recover some lost partitions that you mistakenly deleted? Or your PC was attacked by malware that got your partition/file corrupted? Well, DiskInternals Partition Recovery can help you to retrieve those lost partitions and files. It is a comprehensive and handy utility that attempts to recover all files and data that were previously saved on a disk.