What should you do if seagate hard drive beeping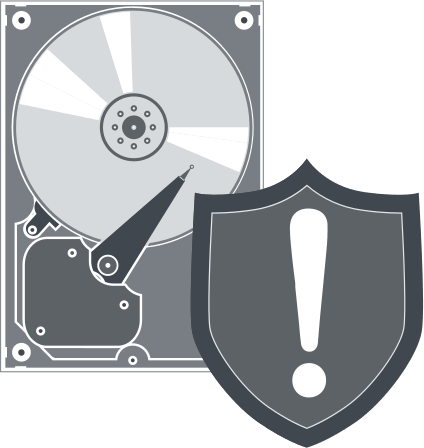 In this article you will find out:
possible actions to fix it
Are you ready? Let's read!
Why does a Seagate hard drive make noises?
The hard drive is virtually silent. Sometimes when you access it or turn it off, if you listen, you can hear a muffled click - this is the order of the day. But, if this noise has become frequent enough or has changed (there was a squeak, vibration, rattling, etc.), then you should be on the lookout - something is wrong with your hard drive.
From experience, hard drive noise is most common on Seagate external hard drives, as well as HGST, My Passport, Transcend, etc. If you notice that your hard drive is making an unusual noise, you need to find out what the problem is, as Otherwise, data may be lost.
How to fix beeping external hard drive
Here you will find out how to cope with the noisy Seagate hard drive. Check out methods!
1. Clear HDD
Always keep your Seagate hard drive clean. If it has accumulated a lot of dust, then it is quite possible to hear extraneous sounds when the disc is working.
Therefore, check the cleanliness of the disc first. To do this, disconnect the external hard drive from the computer and disconnect the cable from the drive. Next, blow out the ports of your computer, hard drive, and cable, and reconnect the hard drive to the PC using the same cable. The drive should now run quietly and without any noise.
2. Try a different connector
The "external hard drive beeping" problem may be related to a damaged data cable.
In this case, you need to buy another cable and use it to connect the external hard drive to the computer. Extraneous sounds or clicks should disappear. Alternatively, try plugging the drive into a different USB port, and then see if the Seagate hard drive noise goes away.
3. Change cable
It happens that your cable does not have enough power for the Seagate drive. In such cases, it is recommended to use a USB-Y cable (2-pin cable) or a USB hub to connect the hard drive to the computer instead of connecting directly.
4. Try another PC
Well, the last option is to try to connect the hard drive to another computer. If the annoying beep or clicks still persist, your Seagate hard drive might be defective. If so, try the following method to help you fix the problem yourself.
5. Use Command Prompt
It is suggested to use the free preinstalled utility Windows, CHKDSK. This tool checks the disk for errors, bad sectors, and fixes them. However, before doing this, it is worth making a backup copy of the recoverable data so as not to lose them completely during the disk repair.
Connect the disk to your computer and enter CMD in the search field. Then right-click on this tool to run Command Prompt as administrator.
Type chkdsk Y: /r and press Enter:
Note: Y represents the letter of the partition on the external hard drive.
After checking, restart your computer and check if any extraneous sounds remain.
How to secure your data?
If the "Seagate external hard drive beeping and not recognized" problem caused important files to be damaged or deleted, then you need to recover them as soon as possible.
DiskInternals Partition Recovery is the most suitable solution for this at the moment. This software supports the following file systems: Reiser4, XFS, Ext2, Ext3 and Ext4, FAT, ReFS, UFS; HFS, NTFS, ReiserFS, APFS (reader mode), RomFS (reader mode).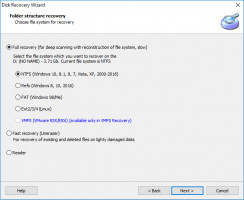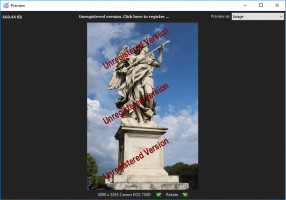 Here, you can also easily use one of the three Recovery Wizards, which is very convenient if you are recovering files and folders for the first time in your life. Download the free trial version anytime and try DiskInternals Partition Recovery in action - it will be the smartest solution! Below are detailed instructions to help you quickly and efficiently recover data from an inaccessible disk:
Step 1. Install and run the trial or licensed version of DiskInternals Partition Recovery from the official website.
Step 2. The program will automatically detect all active disks on the computer, and all you need to do is select the one you need.
Step 3. Scanning mode (full, fast, or reader).
Step 4. Preview the recovered files.
Step 6. Save files and folders using the purchased license for this product. You will receive a license key and click "Save"; save the recovered data to a new location to avoid data overwriting in the future.