Stuck on 'Getting Windows 10 Ready'? Deal with it today!
This article is dedicated to "Windows 10 stuck on getting windows ready" theme. Here you will find out:
What is the "Getting Windows Ready" problem
5 best methods to solve this error
how DiskInternlas Partition Recovery can help you
Are you ready? Let's read!
Introduction to "Getting Windows Ready"
Getting stuck on "Getting Windows ready, don't turn off your computer" is a rather annoying error that can happen to any PC user. Perplexed about what is happening, you can wait for a reboot for a long time, but nothing happens. And what do you do in this situation? Most often, getting stuck on "Getting Windows ready" occurs when you decide to restart, turn off or turn on the computer. But do not worry: in this article, you will find a solution to this problem and later, you will be ready.
Method 1. Wait a little more.
The first thing you have to do is wait. Often, the system can solve problems and update applications in the background by itself, and it just takes time. Therefore, do not panic right away, but leave your computer alone for 2-3 hours, if necessary. If, after this time, there are no changes and the operating system has not rebooted, then something went wrong. In this case, feel free to proceed to the next method.
Method 2. Restart the computer
The "getting Windows ready" stuck error may disappear if you restart your computer. Be sure to try the following:
Press the power button for at least 30 seconds. Unplug the cable from the computer. Disconnect all portable devices (memory cards, flash drives, SD cards, etc.) from the PC. Turn on the computer again. If you are using a laptop, remove the battery and reconnect it, then turn on the laptop again.
If these actions did not save you from being stuck on "Getting Windows ready", do not despair; all is not lost. Refer to the following method.
Method 3. Use the command line to check the system
If the "Getting Windows ready" message has not disappeared, try using the command line to check the system for errors. To do this, do the following:
Right-click on Start, then left-click on Command Prompt. Then you will see a new window "cmd.exe.", which you need to click. As a result, you will see a line similar to this: "C:\Windows\system32>_". instead of underscore, enter the following command: "sfc/scannow". It will look something like this: "C:\Windows\system32> sfc/scannow". Now hit Enter.
The process of scanning and checking the operating system for errors and their subsequent elimination will start. Don't turn off your computer. When the scanning is done, be sure to restart the computer and check if the "getting Windows ready" error is gone.
Method 4. Undo last updates
If you have recently installed some new, or maybe even questionable application, delete it. That can help you to deal with your computer being stuck on "Getting Windows ready". Enter into the search bar "Control Panel" and open the application. Select Programs and Features. Remove recently installed applications.
Method 5. Reinstall Windows
If none of the previous methods helped, you have no choice but to reinstall Windows. BUT! Remember: when reinstalling Windows, all files from this disk (most often in the C drive) will be deleted. So make sure you saved all your files.
If you lost or deleted files due to fixing this or other problems, or if you reinstalled Windows and then noticed that important files were missing, use DiskInternals Partition Recovery to recover deleted photos, videos, documents, or other any kind of data.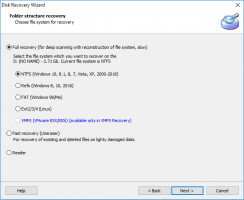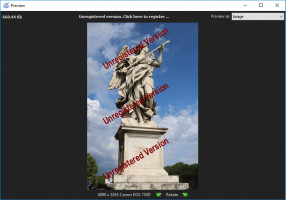 DiskInternals Partition Recovery is a time-tested professional data recovery software tool. It works separately with each partition of the hard disk, which provides the best results. DiskInternals Partition Recovery supports the following file systems: UFS, HFS, NTFS, XFS, Ext2/3/4, ReiserFS, FAT12, ReFS, Reiser4, etc. You can easily use the free trial version of the software right now and make sure that you will not find a better solution to the problem of missing files. This software has no limitations in the amount of recoverable data, which is good news, since the C drive often contains a huge amount of information.
The application also supports the following operating systems: Windows 10, 8, 7, Vista, etc. With the Preview function, you are insured against wasting money.
So, after you have a backup of the data, you can safely proceed to reinstalling the OS. This action will save you from "Getting Windows ready" errors permanently and your Windows system will stop hanging. This is a radical problem-solving method.
First boot the computer from the OS boot disk. Then select the basic parameters (language, keyboard and time). Then left-click on the "Install Now" tab and simply follow the instructions step by step. After installing the operating system, restart the computer and enjoy a smoothly operating computer.