Issue: PS4 corrupted data error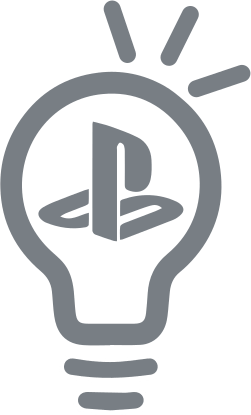 In this article you will find out:
what to do if "Database corrupted" message appears on the screen
how to deal with PS4 Corrupted database issue
how to use Partition Recovery to avoid data loss on PS4
Are you ready? Let's read!
PS4 won't work and is asking to restart. What to do if "Database corrupted" message appears on the screen
You received a warning message "the database is corrupted, restart the PS4". This is not good, but there is nothing to be afraid of. Nevertheless, you should understand: you will not be able to continue playing your favorite game until you solve this problem. Therefore, let's not waste time and get started right away.
Let's deal with PS4 Corrupted database issue
Step 1. Corrupted database
When your PS4 Database is unavailable - you won't be able to access, edit, or update data.
The symptoms of a corrupted PS4 database are as follows:
You see the "PS4 database is corrupted" error and the console automatically reboots.
Any game takes a very long time to load, and if it does, the game stutters all the time.
So what should you do? Since PS4 can still boot with a corrupted database error, you can repair it (in safe mode).
To do this, turn off the console, wait a moment, and then press and hold the power button again until you hear two beeps. This will put you into Safe Mode.
Then select the "Restore Database" mode and wait for the restore to complete.
If the database is damaged due to a hardware or system failure, then you can do the following:
Repair the damaged hard drive.
Initialize the PS4 (this will delete all saved games and other data).
Step 2. Data corruption
If there is data corruption, it is always associated with a specific game, and not with the PS4 database.
In this case, the signs of corrupted data on PS4 will be as follows:
PS4 games lag behind, characters not loading.
The game screen goes black and appears with the error message.
"Cannot continue using the application because the data for the application is corrupted." - you may also notice error codes CE-37732-2 and NP-32062-3.
The reasons for PS4 corrupted data are also varied:
Damaged (physically or logically) hard drive.
Incorrect installation of the file into the system.
Here's what you should do to save your games:
1. Delete the damaged file - this is the easiest way to fix the problem.
2. In the Settings section, go to the Media player folder. Select the corrupted file and click the Options button, then simply delete the saved corrupted data file.
3. If the file's installation was with errors, then it is better to delete and reinstall it.
4. It is also possible to restore the PS4 database, and thus fix the damaged data. How to do this is described in step 1.
Avoid data loss on PS4. Use Partition Recovery
The most convenient way to recover any game from a PS4 hard drive is with DiskInternals Partition Recovery software. The program is equipped with a reliable and intuitive Recovery Wizard for recovering deleted PS4 video games.
You can easily download and try this utility for free at any time to get started before purchasing a license. Thus, you will understand that you can recover deleted PS4 video games in high quality.
Here's how to do it:
1. Download from the website and run DiskInternals Partition Recovery.
2. Open the Recovery Wizard, which will automatically offer you to select the main search parameters: drive to scan, the format of lost files, etc.
3. Scan using fast and full (recommended) mode.
4. Preview is a free feature that will let you know about the recovered files' integrity.
5. Save the recovered video games using a license that can be purchased on the company's website.
Few more questions to answer
What is the danger of corrupted data on PS4?
You will hardly be able to play as carefree as before on the console until you restore the data. Most likely, you will not be able to load the game or your characters. You have a unique chance to resist this problem with the DiskInternals Partition Recovery software.
What can cause data corruption?
The hard drive itself is damaged or contains many bad sectors.
The installation of the downloaded files was intermittent and error-prone.
The PS4 database was damaged for some reason.
What are the ways to recover corrupted data on PS4?
This issue is clearly described in Step 1 and Step 2 of this article.
The database is corrupted. What does this mean on PS4?
This means that the saved data will be inaccessible, it cannot be edited, updated, etc. In addition, games can either take a long time to load, or a black screen will appear altogether. This is hardly what you wanted from your PS4.