Windows update error 0x800705b4 on version 10? Here is the best solutions!
This article is fully dedicated to the theme: ' how to fix the 0x800705b4 error on Windows'. Here you will find out:
information about the 0x800705b4 Windows' issue and its reasons
methods on how to fix the error
how DiskInternals Partition Recovery can help you
Are you ready? Let's read!
About 0x800705b4 error
Error code 0x800705b4 appears due to problems with updating Windows. And if you ignore it and do not take any action to fix error 0x800705b4, it will lead to a system crash, damage, or even delete files. Agree, not very nice. This error is also often called Windows 10 update 0x800705b4 issue. It is unlikely that an ordinary user knows what to do in such situations. Let's know it more closely.
Why you're facing the Windows Update 0x800705b4 error
The problem may be hidden in the operating system update:
the automatic update of Windows is disabled
for some reason, the system could not be updated (for example, a sudden power outage)
Also, Windows 10 update error 0x800705b41 may occur due to a virus attack or damage to the system files being maliciously installed on your computer. Windows 10 has a built-in Windows Defender antivirus - quite often another antivirus conflicts with it, because of which an error message 0x800705b4 appears.
An even more terrible reason for this error is registry problems.
But do not worry in advance. Try these methods to fix the 0x800705b4 error, as described below. They will definitely help you!
Method 1. Disable "alien" antivirus on Windows 10
Try disabling the installed antivirus. As mentioned above, there may have been a conflict between the old antivirus and the built-in Windows Defender antivirus. If you do not know how to do this, go to the official website of your antivirus software, where it will be described in detail how to disable the program.
This method did not help? Proceed to method 2.
Method 2. Use Windows Troubleshooting to solve the 0x800705b4 error
Here is a detailed instruction on how to do this:
Click the "Windows" button. Now, left-click on the "Settings" tab and then click on "Update and Security." Select the Troubleshooting tab-> Windows Update-> Run Troubleshooting Tool. The process of checking and finding errors begins. After that, a new window will display a list of all the problems on your computer and their possible solutions. Click on the "Apply this hotfix" tab.
After the process is complete, restart the computer and check if the error code 0x800705b4 is missing.
If not, proceed to the next method.
Method 3. Windows Update New Setting
Try changing the Update settings in order to fix the error 0x800705b4.
So, simultaneously click the key combination "Windows + I." Now select the section "Update and Security." Left-click on Advanced Options. Uncheck the box "Give me updates for other Microsoft products when updating Windows."
Reboot the computer. Check if the computer is working properly. Not working? Do not panic! There are some more good methods.
Method 4. Run SFC to solve the 0x800705b4 error
Checking the SFC is a great way to fix the 0x800705b4 error. In order to use it, carefully read the instructions, which are described below.
Right-click the start button. Select Command Prompt (administrator). At the command prompt, type the following command: sfc/scannow.
Left-click on Enter.
This action will start the scanning process and detect possible errors. After completing the process, do not forget to restart the computer. Only after that, check whether windows update error 0x800705b4 is missing.
Method 5. Run DiskInternals Partition Recovery
Any of the above methods to fix error 0x800705b4 may damage or delete data from the disk. If this happens, do not worry. Use the excellent DiskInternals Partition Recovery software to recover data.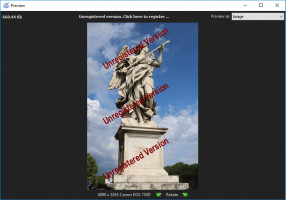 This software supports many file systems, including FAT12, ReFS, UFS, HFS, NTFS, ReiserFS, Reiser4, XFS Ext2, Ext3, and Ext4. This is a simple software that can be handled not only by a professional, but also by an ordinary user. All thanks to the integrated Recovery Wizard, which will help you in all difficult situations. Download the free trial version of DiskInternals Partition Recovery, and you can quickly and accurately restore photos, videos, pictures, music, mail, and other important documents.
And, by the way, there is no limit of recoverable files, even 1 PB can be restored!
Good luck!