What to do if you decided to change your boot drive in Windows 10
Here you will find out:
what to do before changing a boot drive
how to change the boot drive
how DiskInternals Partition Recovery can help you
Are you ready? Let's read!
Why might you decide to change your boot drive in Windows 10?
Many PC users are upgrading their hard drives to SSD because SSDs are faster and lighter in weight. But traditional HDDs typically have more storage capacity than SSDs; thus, some people decide to use both hard drives, but this time, one will serve as the boot drive, while the other serves as primary storage drive. It is good practice that SSDs be used as boot drives while HDDs serve as the primary storage drive.
What to do before changing a boot drive
It is important that you heed to these tips before changing your PC's boot drive; otherwise, you may lose very important files.
The first thing to do when trying to tweak a computer system is to run a comprehensive backup of your files. This will save you from experiencing any form of mayhem that can possibly result from the process of changing the Windows boot drive.
A perfect way to save your PC files is by creating a disk image file using DiskInternals Partition Recovery. Simply, a disk image file is a mirror of all that is saved on your storage drive in one file. Using DiskInternals Partition Recovery, you can create an image file in three simple steps. All you need do is to install the software on your computer and follow the instructions below:
Launch DiskInternals Partition Recovery and close the Recovery Wizard that will open automatically.
Click on the disk you want to backup, then further click on the "Drives" option on the top menu bar, and select "Create Image."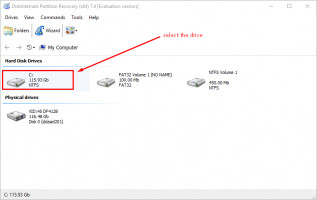 Now select "Entire Disk Contents" and click on "Browse…" to choose where to save the image file.
It is, however, advisable to save disk image files on external devices.
On the other hand, if you had mistakenly deleted some important files from your PC, the DiskInternals Partition Recovery software can help you to get back those files. Recovering lost/deleted files also works in a few clicks using DiskInternals Partition Recovery.
How to change the boot drive to SSD in Windows 10
1. Clone the drive
You have to clone the drive to be on the safe side. There are a couple of handy software apps you can use to clone or migrate data from one drive to another.
2. Set up boot device in BIOS
It doesn't stop cloning your drive to the SSD. After the cloning process, run these following manual processes:
Reboot and continue pressing the F2/F12/DEL button on the keyboard to enter BIOS mode
You may have to disable secure boot control on the PC to allow the SSD to serve as a bootable drive.
Last resort to change the boot drive
You can choose to install a clean OS on your new SSD or HDD and make it your default OS disk, though the process is a complex one.
Importantly, you will need a minimum 8 GB USB storage drive.
Create Windows Installation Media on the USB drive.
Now dismantle the old disk and mount the new SSD.
Also, connect the bootable USB drive.
Now reboot the PC, enter BIOS mode and boot from the installation disk.
Configure the preferences and install Windows on the new SSD/HDD drive.
After Windows is installed, reboot the PC again in BIOS mode and change the boot drive.
You can now mount the old disk and set it as the data drive.