Signs of failing hard drive and a brief guide to solutions
This article is dedicated to the most common reasons for the hard drive failure. Here you will find out:
the problems with a computer, that could be a bad sign
what should you do, in case of failure
how DiskInternals software can help you
Are you ready? Let's read!
Problem 1. Computer speed, performance and freezing
If your computer suffers from slow performance, and it often freezes, then most likely it is due to hard drive failure. And how do you tell if a hard drive is failing? If you restarted the operating system, but the problem remains, it is best to have a backup of the data from the computer, since the hard disk may crash at any time. You can try to log in safe mode and check the performance of the computer. Here the result will be the same: the computer continues to hang. So be alert; the hard drive is not likely to last much longer.
Problem 2. File Explorer issue
If the hard drive slows down and takes a long time to open a folder, then the problem is with the file system. This can also lead to data loss or damage. Therefore, do not delay backing up your data; otherwise, you have every chance of losing important information on your computer.
Problem 3. Computer sounds
It may happen that you hear sounds coming from a computer that you haven't heard before. Are you wondering: is my hard drive failing? Most likely, yes, it is. Usually the sound comes out of the head. It tries to write data, but errors occur.
Problem 4. Missing or corrupted files
If you can not find any files or they are damaged, the reason may be not very serious.
For example, if the antivirus program is not updated or is absent, the files may be infected with a virus. And this is easy to fix with the help of a good, well-functioning antivirus program. But the reason may be in the hard disk or in the file system. And this is a completely different conversation. Do not hesitate and hope that everything will be decided by itself. It is necessary to solve the problem immediately and check hard drive health in Windows.
Problem 5. Any kind of 'blue screen of death'
When a user sees the 'blue screen of death' it can be shocking.
What to do? How do you tell if a hard drive is failing or it is just a temporary system failure? Blue screen errors usually are very serious and are most often associated with software or hardware. In any case, the probability of data loss is high. And if you do not have a backup of the data, it can be a big problem for you.
The first thing to do ...
In nearly all these cases, the data may be lost, so make a backup copy.
If you have any damaged files or some data has been lost, it's time to use DiskInternals Partition Recovery. With this software, you can easily recover data of any type and size. DiskInternals Partition Recovery is equipped with a powerful trio of helpers: Partition Recovery Wizard, NTFS Recovery Wizard and FAT Recovery Wizard. They will make recovery as automatic and fast as possible.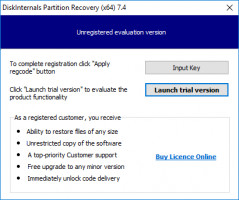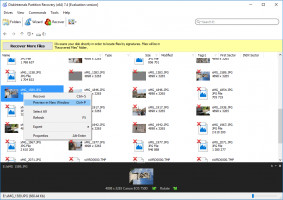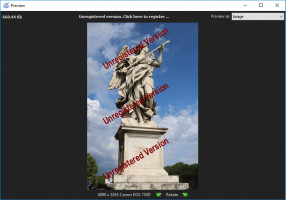 Before recovering your data, you can view any file for free using the Preview function, so you make sure that they can be returned accurately. You can download the full-featured free trial version of the program and test its performance in action.
It is unlikely that you will regret your choice!
Try the CHKDSK utility to find bad sectors
Bad sectors are also a bad sign, but the built-in utility CHKDSK can help. However, it will damage your recoverable data while fixing errors. Therefore, it is better to use it after data recovery.
And finally, if nothing else works ...
There are simple and clear solutions to the problem:
If the problem was in the missing or damaged files, then after the antivirus gets to work, you have nothing to worry about. Lost files can be restored with the data recovery app.
If there are any unusual noises and sounds, you should demeanour your computer to a service center for professionals.
If there is a blue screen of death, you need to deal with the code (sometimes, it is possible to solve the problem on their own, but sometimes not).
If there are bad sectors, you can try CHKDSK, but there is no guarantee that the HDD will last a long time and not require replacement.
If there is a file manager or other hang-up, you can try to restore or reinstall Windows OS.