How to fix hard drive short DST failure
Here you will find out:
what a short DST failure is
how DiskInternals Partition Recovery can help you
Are you ready? Let's read!
What does it mean when a hard disk short DST check fails?
A hard disk short DST check failure happens when there's a problem with your hard drive. This could be a result of a malware attack, corrupted partitions, or one of many other issues.
About short DST failure
Drive Self-Test (DST) failure happens when the BIOS cannot complete the hard disk self-test process during Windows startup. Most modern computers, like those manufactured by Dell and HP, are designed to carry out a short DST check; hence, if your computer has DST support, it'll attempt to run a hard drive test during startup. When this test does not run successfully, you'll get the "hard disk short DST failure" notification.
This error shouldn't be taken lightly, as it implies that something is actually wrong with your PC's hard drive. Follow the recommended practices below to troubleshoot your hard drive and possibly fix the issue that prevents the DST check.
What does a short DST check failure look like?
When a DST short check failure occurs, you'll notice these issues with your PC:
Your PC begins to run sluggishly.
The PC would keep rebooting with the hard drive light flashing recurrently.
Your PC displays a blank screen and won't boot up.
How to fix short DST failure error
Here are few methods that can be helpful and any of them can be your solution.
Method 1: Update your device driver
When your PC drivers are outdated, a lot of things could go wrong, and you'll frequently encounter errors. If you can still boot the computer properly, try out this method and update your drivers to their latest versions.
Below are steps to update your hard disk driver from Windows Device Manager.
Right-click on the Start icon and select Device Manager from the context menu.
Expand the Disk driver row.
Right-click on your HDD driver and select "Update Driver Software".
Choose the option "Search automatically for updated driver software".
Method 2: Connect the hard drive to another computer
This method comes in handy when you cannot boot the computer. It applies to Windows 7, 8, and 10. Follow the steps below.
Remove the hard disk drive from the faulty computer and insert it into a good one.
Once the good computer is able to boot and recognize the hard drive, copy out all the files saved on the drive and save them to another storage device.
However, if the HDD wasn't recognized, you should look for a way to repair the drive.
Restore your data or lost partitions
Did you just discover that some of your files are missing or a partition is missing? DiskInternals Partition Recovery is a professional data recovery software tool that can help to get back your lost files and partitions. It features an intuitive interface and supports a built-in recovery wizard that simplifies the data recovery process.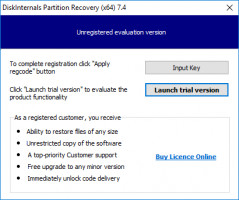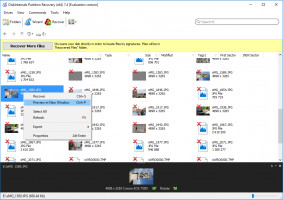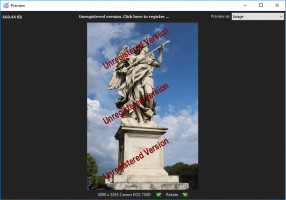 DiskInternals Partition Recovery also supports various file systems, as well as a built-in preview function. The software works for recovering data from different storage devices. Plus, there are three (3) scanning modes supported by this support for retrieving files that are lost due to different scenarios.