What should you do in case of 0xa00f4244 error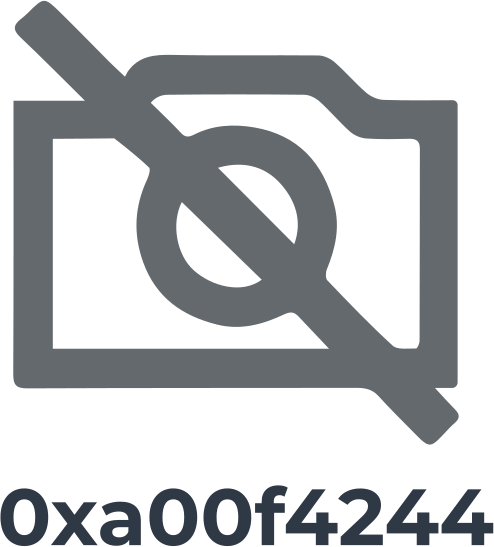 Error code 0xa00f4244 is related to an issue with built-in cameras in Windows 10. Typically, this error code appears with the message "Camera cannot be found". As a result, you lose access to the camera and cannot fully use it. Of course, this ridiculous situation should be resolved as soon as possible if you use your camera a lot.
Therefore, especially for you, here are the fastest and easiest methods to fix the problem "error code 0xa00f4244 (0xc00d36d5)".
Here you will find out:
when DiskInternals can help you
Are you ready? Let's read!
Let's deal with 0xa00f4244 issue
Here are few methods that can be helpful and any of them can be your solution.
1. Update camera drivers
Check and update your camera drivers, as they are critical to the correct operation of the device. To do this, right-click the Start menu and select the Device Manager section. Next, go to imaging devices and find your camera. Next, right-click your device, select "Update Driver," and wait for the update to complete.
If you've recently updated your driver, the latest driver update may have broken your camera. Thus, you need to try to roll back the camera driver on the contrary.
To do this, also open Device Manager and navigate to Imaging Devices, where you find your camera.
Select the camera device with the right mouse button and click on "Properties".
In the new window, click the Driver tab, then click the Roll Back Driver button.
You can also download drivers from the official website of the hardware manufacturer - it will be more secure and accurate.
2. Troubleshooting
For this method, you first need to open the Settings application - Press the Windows key + I simultaneously. Next, select Update & Security in the new window and go to the Troubleshooting section on the left pane. Next, find and click on "App Store'' and click on "Run the troubleshooter".
After completing the fix, restart your computer and check if your camera works without errors.
3. Use system defender
This method allows you to scan your system for viruses using the built-in application - Windows Defender. It can be launched from the notification area, then select Virus & Threat Protection and click Offline Scan. The scanning procedure will take some time, and then your computer will reboot.
Now, open Windows Defender again and select Virus & Threat Protection and enable cloud protection.
After restarting your computer, recheck the camera.
4. Abuse registry
Carefully and very carefully consider this method, as you will be working with the registry.
Also, back up the registry or create a restore point. If something goes wrong, you can easily restore it.
First, in the Windows search bar, type regedit and select the desired result with the right mouse button - run it as administrator.
Go forth in A 64-bit system:
HKEY_LOCAL_MACHINESOFTWAREWOW6432NodeMicrosoftWindows media foundationPlatforma
Then click the right mouse button in the right pane and select "New". Then click on "DWORD Value (64)" and name this value EnableFrameServerMode.
Now, right-click and select "Change this newly created registry setting" and set its value to 0 (zero). Now, save your changes and reboot your computer, and your camera should be fine.
5. Experiment with camera apps
Finally, you can try switching to an alternative camera app. More often than not, these are not Metro-style apps, so they have their own formatting software and drivers.
Protect your data
When you're ready to recover corrupted and inaccessible videos and other file formats, download DiskInternals Partition Recovery. It is professional software that has been used for years to extract your data quickly and accurately. The question of how to recover old videos and other data in Windows will disappear from your life forever. DiskInternals Partition Recovery supports the following file systems: UFS, FAT12, ReFS, Reiser4, HFS, NTFS, XFS, Ext2/3/4, and ReiserFS. You can also use the app's free trial version and make sure the recommended software is straightforward to use and recover deleted or lost data quickly and correctly.
The amount of data recoverable is unlimited, so your possibilities are endless. The preview of recoverable files is also free. Use step-by-step instructions to help you retrieve inaccessible data of any format without any problems:
Step 1. Install and run DiskInternals Partition Recovery.
Step 2. The Recovery Wizard will start automatically and ask you to select the type of files you want to recover and the location where the data was supposedly lost.
Step 3. Scan. It can take some time.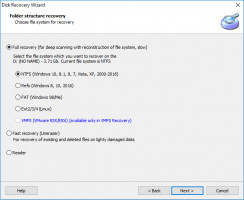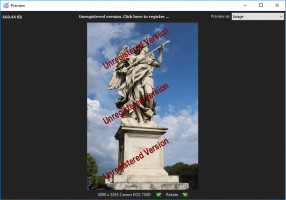 Step 4. Preview. Preview the deleted files by right-clicking them and choosing Preview in New Window.
Step 5. Recovery. This process is fully automated.
Step 6. Save video files. This process requires a license, which can be issued directly on the Internet without leaving home.
You just need to buy a license for this application and enter the received code into the corresponding window. To avoid data overwriting, save the recovered video to another safe location. It is also recommended to make a backup copy of your data so as not to get into such situations.