How to fix 0x8024a105 error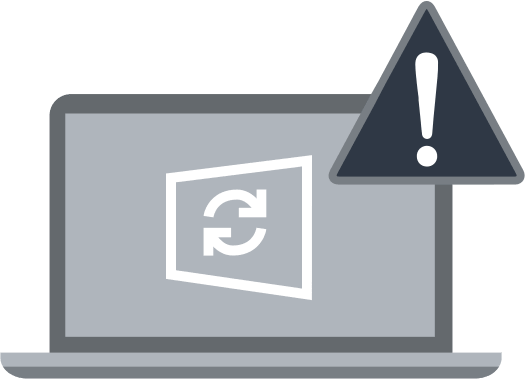 Here you will find out:
how DiskInternals Partition Recovery can help you
Are you ready? Let's read!
About 0x8024a105 error
Not much is known about error code 0x8024a105. It is closely related to Windows Update or Automatic Updates clients. In short, error code 0x8024a105 prevents updating of the system or applications due to improper installation, virus attacks, corrupted or missing files, etc. To complete upgrades correctly without losing data, try all of the methods below. One of them will definitely help you, so do not hesitate and follow the instructions.
How to fix Windows update error 0x8024a105
Here go three methods that may help you to fix the 0x8024a105 error code on the computer. Any of these methods can become your solution!
Method 1: Check your Internet connection
If your Internet connection is not working, then this may result in a Windows Update error and you will not be able to download the latest Windows update. In this case, you need to check your Internet connection and make sure everything is okay with it.
You can also:
If you are using a LAN connection, switch to a Wi-Fi network
If you are using a Wi-Fi network, use a wired connection (preferably with Category 5 cables)
This is just one method, so don't worry if the problem still persists.
Method 2: Reboot your PC
A regular system reboot helps to get rid of single system failures and other problems with Windows. You can do this in the usual way: in the Start menu, click on the shutdown button and choose "Restart" from the options available. Now, wait for the system to completely reboot and try to update Windows again.
Thus, you will see if the 0x8024a105 error has been eliminated.
Method 3: Go to Windows Update troubleshooter
If the previous methods proved to be useless, then you can run the built-in Windows Update troubleshooter. It will help you figure out how to deal with error code 0x8024a105.
To do this, go to the Start menu and go to Windows Settings (Windows + I on your keyboard).
After that, go to the Update & Security section and select the Troubleshoot utility by double-clicking the left mouse button.
Next, from the suggested applications, select Windows Update from the list of troubleshooters, then select "Run the troubleshooter".
The Troubleshooter Wizard will show what to do next; just follow its instructions. The scan results will show you what was the problem that caused the Windows Update error.
Do you need to recover deleted partitions?
If you have data that needs to be recovered in a disk partition, or you need to recover an entire disk (hard drive, external hard drive, USB flash drive, SD card, etc.), use DiskInternals Partition Recovery. This professional application will recover up to 1 PB of data, which is essentially infinite, and will certainly be able to deal with an entire hard drive recovery. Naturally, you need to have suitable storage for the recovered data (take care of this in advance), since saving it back on the original hard disk is not recommended, due to the risk of data being overwritten.
The program is equipped with three Recovery Wizards and several operating modes (reading files, recovering files, and creating a disk image). The free preview of found files is great for checking the quality of DiskInternals Partition Recovery. Export recovered files of any type by purchasing a license at the end of the process. Thanks to the application's deep scanning of each section separately and its ability to convert the file system, you can find files that you have long forgotten and did not hope to get back.