There are numerous reasons why you might find your partitions missing, including accidental deletion. The good news is that restoring lost or deleted partitions is entirely possible—all you need is trustworthy data recovery software.
This article aims to shed light on why partitions vanish from hard drives and offer the most effective strategies for retrieving them, along with all the stored files. Even better, some data recovery software options allow you to perform partition recovery at no cost.
When Do You Need Partition Recovery Software?
Partitions help computer owners and users properly aggregate data in the sense that you can create a partition in your hard drive to store specific data/file format(s). For example, if you want to create and run virtual machines on your system, you must have to create a VMFS-formatted partition to store the VMs data files. There are many other reasons why PC users partition their primary storage drive.
But then, if a virus or malware attacks your partitioned hard drive, chances are that the partitions will get corrupted and become inaccessible. Partitions are not failsafe; they can get corrupted or disappear due to several possible reasons – you could even mistakenly delete them. Power surges, OS crashes, disk failures, and other issues are possible scenarios that could lead to partition loss.
Evidently, you want partition recovery software when you find that parts of the partitions on your hard drive or solid-state drive are missing and you are unsure of what caused this to happen. It's crucial to realize that data loss or partition loss is somewhat inevitable; all you need to do is be vigilant at all times and keep a recovery program close at hand. Although there are numerous partition recovery tools available, not all of them are extremely effective.
Partition Recovery Software Free Download Full Version
With many options out there, it could be difficult to really know the best partition recovery software to download and use. However, there's nothing to worry about. DiskInternals Partition Recovery comes standard with all the features you'll ever need from a partition recovery software, and it is available to download for free.
DiskInternals Partition Recovery allows you to scan your hard drive and rediscover all the lost partitions for free – you only need to pay after the files and partitions you want have been fully recovered. This partition recovery app is rated high by experts due to its intuitiveness and high recovery efficiency.
Whether your disk partitions got damaged, corrupted, mistakenly deleted, or missing, DiskInternals Partition Recovery will retrieve them for you. Interestingly, this software recovers from HDDs, SSDs, external drives, and IDE drives. It supports all known file systems used by Windows, Linux, and macOS.
Also, DiskInternals Partition Recovery comes with a built-in recovery wizard that guides the user throughout the recovery process, and there are three recovery modes available. All features of DiskInternals Partition Recovery are accessible on the free version. Here's a quick guide to recovering your lost partitions using the software.
Guide
1. Download and install DiskInternals Partition Recovery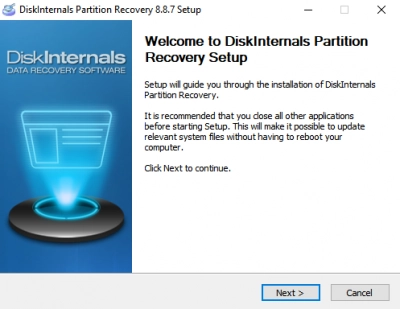 2. Launch the app and select the drive where the partitions were created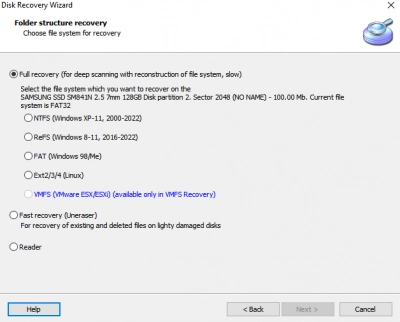 3. Follow the Recovery Wizard's instructions and choose a recovery mode (it is best to choose Full Recovery mode if you want to recover everything that has been lost from the selected drive).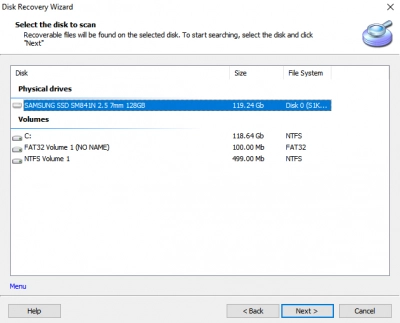 4. Wait for the scan to run completely, and you'll be presented with the lost files and partitions (indicated with a red asterisk).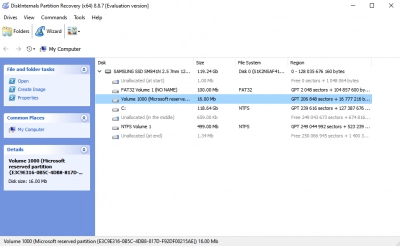 5. You can preview the files for FREE.
Conclusion
DiskInternals Partition Recovery lets you recover and preview files for free. It also comes with a built-in wizard that makes the entire recovery process seamless. The DiskInternals Partition Recovery runs on all Windows OS computers – from Windows 7 to 11.