Last updated
: Mar 06, 2023
How to Recover Data from Laptop Hard Drive that Won't Boot?
When a computer cannot boot, in most cases, the internal hard drive is the cause. The OS is installed in the primary hard drive, so if the drive gets corrupted, it will be difficult for the computer to access the OS files and boot. This scenario may make you skeptical thinking of the fate of your files on the problematic hard. Well, you can still access those files. Don't worry.
In this article, you will understand why your Windows OS computer is not booting and how your hard drive is the cause. More so, this article explains the different possible ways to regain access to the files saved on the problematic hard drive – using a professional third-party software application.
Can You Get Files Off a Hard Drive that won't Boot in Windows 10/8/7?
The simple answer is "YES." But then, many factors apply; if the hard drive is physically damaged (badly), you may never be able to access the files. However, if the hard is bad due to logical reasons, there's still over 80 percent chance of getting back all your files (including previously deleted ones) from the drive.
Hard drive issues usually occur when the hard drive has reached its lifespan. Yes, hard drives don't last forever, but they can last up to ten years or more, depending on the usage and physical handling. When faced with hard drive issues, hereunder are tips on what to do and how to go about them.
How to Recover Data and Fix Unbootable Hard Drive in a Professional Way
This requires the use of data recovery software applications, and the DiskInternals Partition Recovery tool fits in perfectly for this purpose.
DiskInternals Recovery software apps are equipped with a Wizard that guides the users through any data recovery process; this makes the entire data recovery process seamless and straightforward.
However, since your computer won't boot normally, you will need to install the DiskInternals Data Recovery tool on a computer that boots normally; then, you can attempt to retrieve your files from the problematic hard drive that won't boot.
DiskInternals Partition Recovery Tool
Free recovered files preview
Recovers from HDD, SSD, external hard drive,
Supports FAT, ReFS, UFS, HFS, NTFS, ReiserFS, APFS, RomFS, Reiser4, Ext, and other file systems,
Built-in file-system-specific Recovery Wizards for NTFS and FAT drives,
The DiskInternals Partition Recovery runs on all Windows OS computers, featuring a file-explorer-like interface, and is capable of reading/accessing inaccessible hard drives. It can recover files from hard drives with bad sectors or deleted partitions. This data recovery solution launches a deep scan on the selected hard drive and attempts to fix the bad sectors and corrupt files.
More so, the DiskInternals Data Recovery tool supports all known file system formats for Windows OS, Linux, and macOS systems. It comes with three (3) scanning modes and guarantees up to 95 percent success in recovering lost and deleted files from all types of computer hard drives.
After recovering the lost files, DiskInternals Partition Recovery lets you preview the recovered files for FREE to confirm they are the ones you want to get back. You can also create Disk Images with this software; these disk images act as a cloned version of the hard drive containing all your files and data.
Recovery steps
1. Download and install the software on a working PC
2. Connect the faulty hard drive to an external drive
3. Launch DiskInternals Partition Recovery and select the drive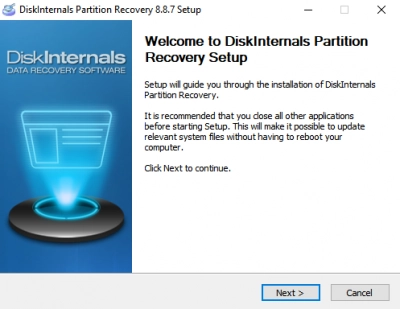 4. Follow the Recovery Wizard prompts and choose a Full Recovery scanning mode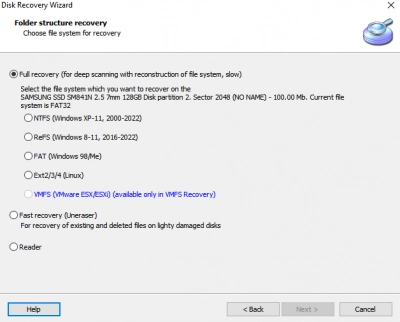 5. Wait for the scan to run completely to recover every file that has been lost from the drive while also repairing the bad sectors on the drive and fixing the corrupt files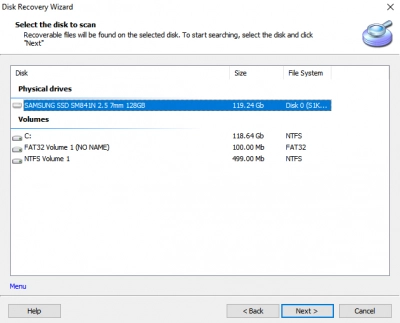 6. After the scan is complete, preview the recovered files, then upgrade to DiskInternals Partition Recovery license to save the files.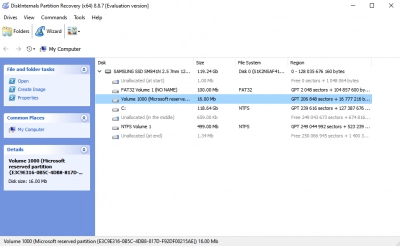 Fix the "Disk Boot Failure" on Windows 10/8/7
If you always get the "Disk Boot Failure" notification when trying to boot your Windows OS computer, you can fix the situation by trying out these tips shared below. While these tips are not "surefire," they worked for most people that encountered Windows boot issues due to faulty hard drives.
1. Change BIOS Boot Order
Chances are that the hard drive is not selected as the primary boot device; this setting is done on the BIOS page. The hard drive installed on your computer must be selected as the primary boot device before you're the system can boot the OS installed inside. To check for this, you need to boot into the BIOS page.
To boot into BIOS mode, you have to press the F2/F12/F10 button on your keyboard multiple times after pressing the power button to boot the system. The exact button to boot into BIOS mode differs from computer to computer based on the maker, so you should check out the boot key for your computer – the common keys are F10 and F12.
When you boot into BIOS mode, go to the "Boot" tab and move your hard drive to the number one position in the boot sequence (if it's not the first on the list). If the hard drive is actually number one on the list, don't change anything. Try out other tips below.
2. Remove Newly Installed Hardware and Check Data Cables as Well as Jumpers
Sometimes the newly installed hardware could be the problem. "Hardware," in this case, includes an external mouse, external keyboard, joystick, or even an external hard drive. If your PC stopped booting after you installed/connected new hardware, remove that hardware, and boot the system again.
When the computer boots, reconnect those hard drives. To save you the stress of disconnecting and reconnecting your important hardware devices, connect all those new devices, then boot into BIOS mode and set your Hard Drive as the primary boot device.
That new hardware prevented your computer from booting because the system automatically selects the new hardware as the boot device instead of the primary hard drive. So changing the boot order in BIOS can fix everything up.
3. Run CHKDSK
If the computer can actually boot but later throws a hard disk error message or crash report screen, then you may want to run the Check Disk utility tool and see if the issue would stop. The Check Disk utility is a free tool built into the Windows OS core. This means that all Windows OS computers automatically have this tool – it is accessible from the command prompt utility.
However, before you can run the Check Disk utility successfully, you must be an Admin on the computer. The Check Disk tool requires admin access to automatically launch a deep scan on your hard drive and attempt to fix common issues that may be detected. Here's how to run the utility.
Right-click on the "Start" icon and select Command Prompt (Admin) or PowerShell (Admin)
Enter this command: chkdsk D: /f
Ensure to change the "D" with the actual drive letter of your primary hard drive. You can find the drive letter in File Explorer
Wait for the scan to run completely, close the CLI and restart the computer. The issue should be fixed.
Note: If the computer isn't booting at all and you have an installation media, boot from the installation media and select the "Repair this Computer" link, then launch the CLI and run the CHKDSK tool.
How to Manually Recover Data from Laptop Hard Drive That Won't Boot?
Looking for a non-technical way of getting your files off a problematic hard drive that won't boot? Well, there's a manual method – it involves removing the hard drive from the computer and putting it into a "Hard Drive Case" to turn it into an "External Hard Drive."
A hard drive that is unable to boot a PC may still work perfectly as an external drive as long as it is not physically damaged. So, by putting it into an external hard drive case, you should be able to access the files saved inside - when you connect it to another computer system.
First, buy a hard drive case
Remove the hard drive from the computer and install it into the case
Using the provided USB cable, connect the hard drive to a working computer
Open File Explorer, select the external hard drive, open it, and start copying/moving your files manually. This process may take much longer time to copy or move large files.
Conclusion
What more? This article explains the possible ways to recover files from a problematic hard drive and move files from the hard drive to another reliable storage. Once a hard drive starts showing signs of failure, you should take data backup seriously, and DiskInternals Partition Recovery can help.
FAQ
Why is my hard drive not booting?
A disk boot failure is a type of error that not allows windows to load properly on your system. Whenever you boot your system, you may face a disk boot failure error which shows that there is a problem with your software or hardware. Note that this type of error may also occur when there is a CD in the drive while booting your system.
How to fix "Disk boot failure" on Windows?
1. Change BIOS Boot Order
2. Remove Newly Installed Hardware and Check Data Cables as Well as Jumpers
3. Run CHKDSK
4. Use Partition Recovery tool.
Is a cloned hard drive bootable?
Creating an image of a disk or physically copying one disk to another are your two major alternatives. When moving from one drive to another, cloning makes it possible for you to start your computer from a second disk.
How do I stop my computer from booting from an external hard drive?
Start or restart your Windows PC and press the relevant function key to enter the BIOS or EUFI boot menu. Find the Boot Options and look for the list that shows Boot Order. Select the drive you want to remove and look for the option to remove it from the boot list.
Please rate this article.