How to use Bootrec.exe commands
In this article you will find out:
what is Bootrec in Windows
Are you ready? Let's read!
What is Bootrec in Windows?
Bootrec.exe is a standard free utility designed to troubleshoot boot problems in the Windows Recovery Environment. You can try to fix the following damaged components:
Boot sector;
Master Boot Record (BCD);
Boot Configuration Data Store (BCD).
In this article, you will learn how to use bootrec and what to do if some files and folders are missing or damaged.
How to access Bootrec
You can access the bootrec command in the following ways:
1. In your Windows recovery mode.
Press the Power button and start booting the system by constantly pressing the F8 button.
Select the required settings and click Next.
Now click on the "Repair your computer" section and use the arrows to select "Troubleshoot". Further, in the subsection "Additional parameters," click on the option "Command line".
In the new window, type bootrec.exe and press Enter - this way, you got access to the Bootrec.exe utility. You can start fixing problems with loading the operating system.
2. Using the original installation disc for your version of Windows.
Insert the Windows 10 boot drive into your computer and start booting it.
Then press the required key (depending on the manufacturer of the computer) to boot the system. Also, select the required settings and click Next.
Now click on "Repair your computer" in the lower-left corner of the screen and select the section Troubleshoot. Under Advanced Options, click Command Prompt and type bootrec.exe. Press Enter on your keyboard, and you will have full access to the bootrec utility.
Adjustable parameters
Depending on your situation, you can choose one of four options for fixing boot errors:
1. exe / fixmbr: needed to fix problems with MBR corruption, also allows you to remove non-standard code from the MBR (this option does not overwrite the existing partition table).
2. exe / fixboot: This option writes a new boot sector to the system partition. It can be used when:
The boot sector gives way to non-standard boot Windows Vista and Windows 7-10.
The boot sector has been corrupted somehow.
An earlier Windows OS is installed after installing Windows Vista and Windows 7-10.
3. Bootrec.exe / scanOs: Helps when Windows Vista, 7, 8, or 10 installations are not listed in the Boot Manager menu.
4. Bootrec.exe / rebuildbcd: Used to completely rebuild the BCD store.
Protect your data with Partition Recovery
Unfortunately, it is not always possible to correct errors that occur during boot and, accordingly, the system will not be able to start without a radical solution to the problem. Such an outcome of events can lead to a complete or partial loss of data on the disk. To prevent this from happening, restore them and back them up using DiskInternals Partition Recovery software.
This software works with Windows, including 7, 8, 10, etc. and also supports all popular file systems: FAT12 / 32, HFS, NTFS, ReFS, UFS, ReiserFS, Reiser4, Ext2, Ext3, Ext4. It is possible to download a fully functional free promo version right now and enjoy the entire recovery process, as well as see all the search results. Then, if you like everything, buy a license and complete the recovery by exporting data. If you are new to this business, use the Recovery Wizard and make the entire recovery process as automated as possible.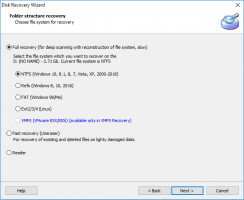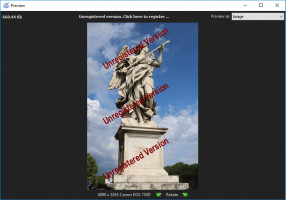 You can recover absolutely any type of file up to 1 PB. If you suddenly have any question, you can easily contact the DiskInternals support service and get highly qualified advice as soon as possible.