7 tips on how to deal with Code 45 issue
In this article you will find out:
7 ways to get rid of error code 45
Are you ready? Let's read!
About Code 45
Several peripheral devices are always connected to the computer, such as a mouse, keyboard, and other USB-connected devices. When the OS is unable to communicate with the connected device, you see error code 45. This means that Windows does not recognize the connected peripheral. This error can be related to the following circumstances:
damaged Windows registry keys,
There are many ways to fix the error "currently, this hardware device is not connected to the computer (code 45)", which you will learn about in this article.
7 ways to deal with an issue
Check out 7 helpful ways to fix error code 45.
1. Check Registry
You can check and, if possible, restore the Windows registry using inbuilt or third-party special tools in all versions of Windows. As a result, all system files will be checked and repaired.
To do this, go to Start and type cmd; select the result Command Prompt and right-click it, then click Run as Administrator.
Now, enter the sfc /scannow command in the command prompt window, wait for the scanning process to complete, and restart your computer.
All damaged files, if possible, will be replaced on reboot.
2. Use DISM
You can also try running DISM scan by following these simple steps:
Run Command Prompt as administrator and, when it opens, type DISM / Online / Cleanup-Image / RestoreHealth and press Enter.
The DISM scan can take about 15 minutes or more, and once the process completes, your installation should be repaired and the problem goes away.
3. Reinstall drivers
It is likely that your drivers are outdated and require updating for a long time. Therefore, you have encountered an error: "currently, this hardware device is not connected". From the Start menu, select Device Manager and press Enter.
Expand the list of drivers and right-click the appropriate driver; select "Update Driver Software".
Next, follow the instructions for updating the device driver to update all drivers automatically.
If this does not help, you can uninstall the drivers, and the next time you boot the computer, they will be installed automatically.
To do this, select Start and open the Control Panel, then double-click System. Here, you need a Hardware tab, then click on the category of the affected device (e.g., USB, Keyboards, etc.) and expand it.
Right-click the driver of the problematic device and click Uninstall.
Restart your computer, and Windows will automatically detect the change in your hardware. If the driver is not installed automatically, download and install it from the manufacturer's official website.
4. Use Windows Update
Microsoft continually releases Windows updates to improve system stability, fix various problems, and expand system capabilities. You need to check if there are any updates available and then update Windows 10.
Go to Windows Update, check for updates here and install available updates. After that, restart your computer and try again to access the peripheral device.
5. Troubleshooter may help
The Hardware and Device Troubleshooter checks for problems and allows you to properly install new hardware. It can be assessed as follows:
Go to Start and open the Control Panel section.
From the View By option in the upper-right corner, select Large Icons.
Click the Troubleshoot icon, then click Hardware and Devices and follow the instructions to run the troubleshooter.
6. USB problems
If all the above methods fail to fix the "device manager code 45" problem, then your device may be faulty. You can try to have your device repaired if you have enough skills, take it to a service center, etc.
But, the best solution would be to buy new hardware and install it on your Windows PC as usual.
Make sure your data is safe
DiskInternals Partition Recovery is ideal for recovering data and keeping it intact. With this universal application, you can:
perform deep data recovery;
perform fast file recovery;
open any files in reader mode;
The application works according to the following principle: you perform all stages of recovery for free, including creating a disk image and previewing, etc. Only for exporting data, you need to purchase a license online.
You don't need to worry about the professional qualities of this utility; it has proven itself as a professional for over 15 years. Here, scanning occurs on each disk with the possible transformation of any file system if it is damaged.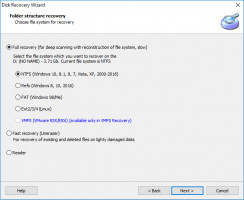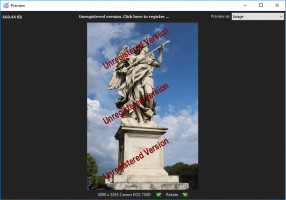 Therefore, you can recover files of any type of various sizes up to 1 PB, which is almost infinite. Therefore, if you need confidence in your data's safety, feel free to use DiskInternals Partition Recovery.