SSD not showing up? Solve it now!
Have you attached the disk, but a new SSD not showing up on the computer? What has could go wrong?
This article is dedicated to that problem.
Let's consider the most common situations, when you may face the problem of an SSD not showing up.
SSD not showing up in Disk Management
If the SSD is not showing up in Disk Management, first of all you need to restart your computer and enter into the BIOS to check whether the second internal hard drive is displayed there. If the SSD is not showing up in BIOS, then most likely the problem is a bad connection.
Therefore, turn off the computer and check the cable connection. It is also worth trying a different cable or even a SATA port.
If a new SSD is not showing up in Disk Management, this method is most likely solve the problem.
New SSD has no letter
It often happens that a new second hard disk does not have a drive letter, therefore the new SSD is not showing up. This is intended by the manufacturer, so that the user can choose what to do with the SSD. Therefore, check and, if necessary, assign a drive letter. To do this, do the following:
Step 1. Right-click on This PC on the desktop. Select "Manage" -> "Disk Management."
Step 2. You will see all disks that are attached to your computer, including the SSD. Find and select a partition without a drive letter. Click on it with the right mouse button and select "Change drive letter and paths ...".
Step 3. Now click "Add". Then select a new drive letter and click OK.
Restart the computer, and the problem should disappear. If the problem with the new SSD is still present and it is still not showing up, try the following method.
SSD is not initialized
Perhaps the SSD is not showing up because it is not initialized. And correcting this error is very harmful for your data, as, after this method, there is almost no chance to recover your data! So open and re-save them using DiskInternals Partition Recovery, or restore them first and then use this method.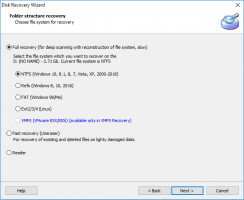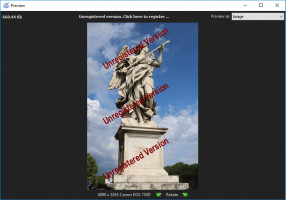 Choosing DiskInternals Partition Recovery, you will be confident in the safety of your photos, videos, music, documents, email, etc. With this software, you can not only open your data, but also restore them in two ways! The application works with all versions of the Windows operating system. The software works with the following file systems: FAT12, ReFS, UFS, HFS, NTFS, ReiserFS, Reiser4, XFS Ext2, Ext3, and Ext4. A free trial version of DiskInternals Partition Recovery has been developed, which you can download right now.
The preview function, which is also free, will help you ensure that information is correctly restored.
After you save the data, you can proceed to initialize the SSD:
1. Hover the cursor over this PC and right-click on it. Select the "Manage" tab. Click on "Storage" -> "Disk Management".
2. Select your second internal hard disk and right-click on it. Then select the SSD to initialize.
3. You have two partitions styles to choose: GPT or MBR. Choose GPT if you are using Windows 10, and MBR otherwise.
After initialization, restart the computer and check whether the new SSD is detected.
SSD not showing up during Windows 10 installation
If you want to install Windows 10 on a new second hard disk, and you see that the new SSD is not showing up, the most common problem is an outdated BIOS. Therefore, all that is required of you is to update it.
After that, you will be able to install Windows 10 and there should be no problems.