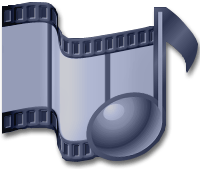 DiskInternals Uneraser is an easy-to-use data undeletion tool that will recover deleted multimedia files, such as MP3, AVI, WAV, WMA, MOV, MPG, ASF, and other music and movie files.
DiskInternals Uneraser supports any storage media. This means that you can restore an audio track you deleted from the memory stick of your MP3 player. The program processes floppies, digital cameras, external drives, including flash and USB.
DiskInternals Uneraser will restore audio and video files lost in an accidental or deliberate file deletion, because of a virus or worm infection, an unexpected system shutdown or a crash, a software failure and system errors.
DiskInternals Uneraser requires no special technical skills. Working with the program does not differ from working with Windows Explorer, that is why you can easily recover video and audio files deleted from your hard drive, video camera or any other removable storage. Download the free trial version and try it.