Damaged SD Card Recovery
SD cards are used every day in different gadgets. Despite its small size, an SD memory card can store a huge amount of information: your video records, exclusive photos, work presentations and other data important to you. And if your SD card is damaged, no matter the reason, it may be a big problem.
How do you recover photos from a damaged SD card? If the SD card is damaged, what do you do now? These questions are quite common in the modern world.
In addition, just a few people make backup copies of their files. Most likely, you do not always have enough time for this. If you are in this situation, do not worry about how to recover a damaged SD card. After reading this article, you will be able to solve this problem quickly and efficiently.
Types of SD card damage
Here are the main reasons that SD cards are not recognized by a computer or other device.
mechanical damage to the SD card
unsuccessful file transfer
failure of the operating system on your computer (this may occur, for example, in the case of a sudden power failure or during a virus attack)
withdrawal of SD card in an unsafe way
a low-quality, low-cost SD card may not initially be recognized by a computer
other, unknown or rarer causes
How to repair a damaged SD card using the command line
The command line is a utility, part of any version of Windows. Pay attention! You can repair damaged a SD card with this method, but it will not bring your files back.
Disconnect the damaged SD card from your gadget and connect it to the computer.
Follow the instructions below:
1. Click the mouse on the Windows "Start" button or use hot keys: "Win ​​+ R" or "Start".
2. Then type "cmd" in the search bar and press "Enter"; You will see a new black & white window, "cmd.exe"
3. Click "cmd.exe", then the line like this appears: " C: \ Windows \ system32> _ "
4. Enter the command "chkdsk sd card letter: /f"; for example, "chkdsk g: /f" (note: there is a space between "g:" and "/")
*Parameter /f - corrects errors on the memory card
*Parameter /r - corrects sectors with a bad disk
5. Press Enter to confirm the command
It will take some time. As a result, you will see the text "Windows has corrected the file system."
Important! You need to be extremely careful when performing these actions. Follow exactly as it is written in the instructions step by step. This method is not perfect. It cuts your files into fragments and may re-damage your data.
Chkdsk checks files on a disk with the contents of the file system. If something does not match the size of the sector (512kb), it cuts off the excess and puts the pieces in the root. After this method is used, anything that has a larger volume than 512kb will not be recovered correctly.
So if you want to repair your damaged SD card, it is fine, but if you want to recover your files, you need to retrieve the files first. And only after your files are safe, use this method.
If you want to recover files from a damaged SD card, it is best to use special software that will help you to do that.
How to repair files from a damaged SD card using DiskInternals Uneraser
To recover data from an SD card, DiskInternals Uneraser is the best software. It will allow you to provide damaged SD card recovery easily and retrieve all possible files with their previous names. You can use a trial version to ensure that your files are recoverable.
Even if you are a beginner, you can easily perform damaged SD card repair and bring your files back.
Step-by-step instructions:
Step 1. Install and run DiskInternals Uneraser.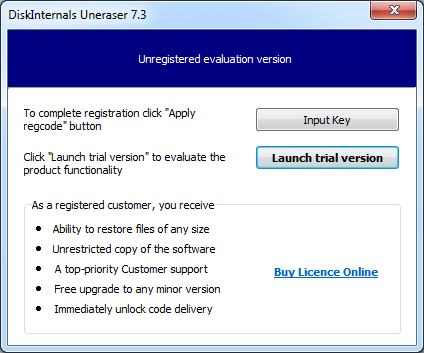 Step 2. Connect the SD card to the computer.
Step 3. Scan:
Select an SD card and left-click "Next." Scanning will start automatically and last for a while.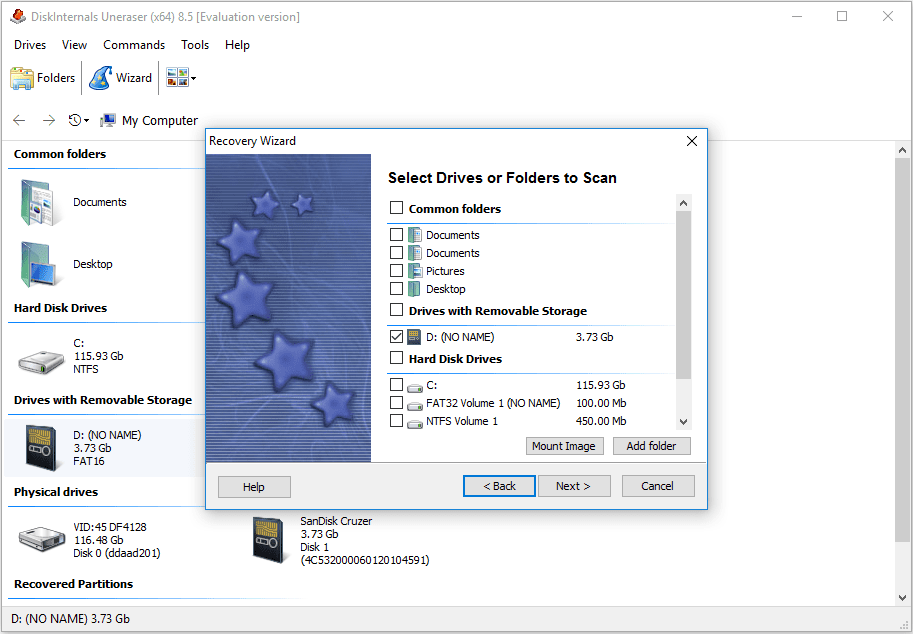 Step 4. Preview: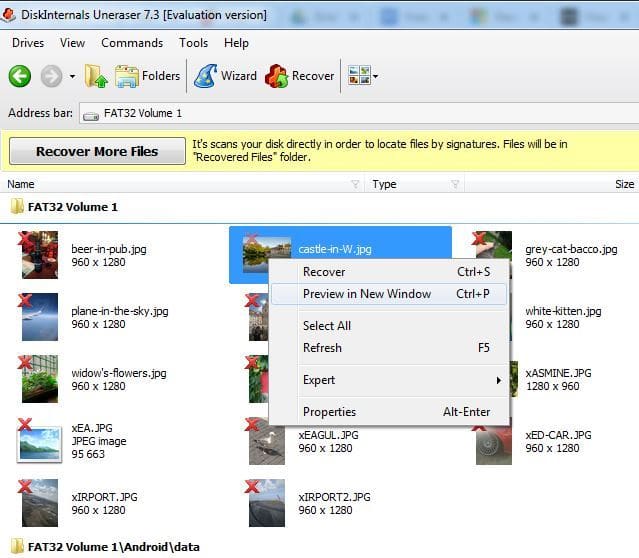 Recovered files are marked in red in the upper left-hand corner. Choose file -> right-click on it -> select "Preview". In a new window, you will see your file's content.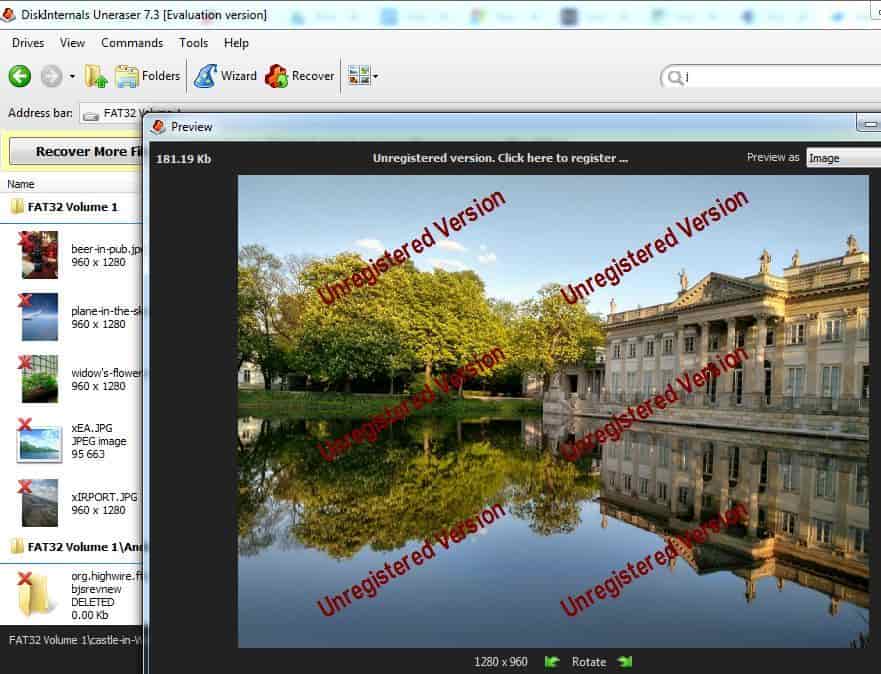 Step 5. File Recovery
Select files you want to restore and left-click on the icon "Recovery".
Step 6. Save data from a damaged SD card:
To save the recovered files on your computer, you just need to purchase a license and obtain a license key for DiskInternals Uneraser. It is better not to save the recovered documents on the same SD card.
Good luck!