What do you need for OGG file recovery
Here you will find out:
how DiskInternals can help you
Are you ready? Let's read!
What is the OGG file format?

An OGG file is a container for various data, such as music, video or text. It may also contain metadata about the artist, title, album and so on.
Various free media players, GPS receivers, as well as some portable media players, can play OGG files as OGG is an open-source format. Apple, however, does not support this format. But the quality of this format is significantly better than the famous MP3 format, so its use in some cases is recommended.
Why OGG files may be missing
It's not a secret to anyone that any file, including an OGG file, can be deleted accidentally when formatting, cleaning a USB flash drive or another disk, or by mistake.
These files can also be improperly transferred between drives (for example, by turning off the gadget during recording).
You may not find these files due to problems with the hard drive or a failure in the file system.
Another cause may be that the file is infected with a virus or malware.
These are only the most common causes, but no one is safe from unforeseen situations in advance.
How to improve your chances of OGG file recovery
If you are doing OGG file recovery, you need to remember one important thing: if your file has disappeared, restore it right away: don't think about it for long, don't leave it for tomorrow. If you end up overwriting the data, there is very little chance of restoring something, and sometimes none at all.
Use DiskInternals Uneraser for deleted OGG files
Therefore, immediately start downloading this application to start the recovery process.
DiskInternals Uneraser will recover OGG files due to any problem, even if they are not available on a computer or other device. Use the built-in Recovery Wizard if you are afraid that you will do something wrong. The application is designed to be extremely clear and accessible for use, even by beginners. In addition, for the most frugal and wary users, there is a free preview option. After seeing the results and buying a license, recovery is automatic.
These results can be exported to any other medium, but only with the help of a license. A purchase will also not be difficult since all this happens online.
Step-by-step OGG recovery
Download and install DiskInternals Uneraser (it usually connects automatically as soon as the application is open).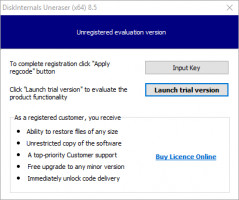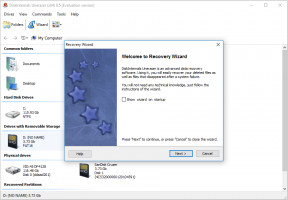 Select the required drive and then select all files for search. Click the Next button to begin scanning.
Found deleted OGG files can be previewed and subsequently recovered.
Saving is available only in the licensed version. This procedure does not take much time and you can save files to any device connected to the computer.
This method of retrieving information is one of the most effective and useful. This program will let you restore files at any time.