Last updated
: Jan 17, 2023
How to Recover Files from Dead Laptop Hard Drive in Windows
A "Dead Laptop" can mean many things. It could be a laptop that doesn't power on, or such that doesn't boot an OS. It can also mean a laptop with a bad monitor (nothing shows up on the screen) or a laptop that seems to be putting out way too many issues than you ever expected.
Put simply, the term "Dead Laptop" refers to a severely problematic laptop that screams "data loss," "data loss." But then, if you find yourself faced with a dead laptop, don't panic; there are still ways to get your files out of the system and maybe, put them into a new laptop system.
How Can You Fix a Dead Laptop?
As mentioned earlier, a dead laptop could mean differently to different people. If you consider your laptop dead because the primary storage is now inaccessible or the system can't boot the OS in the primary drive, these are relatable problems and not so difficult to handle. Hereunder are some quick fixes to revive your "dead laptop."
1. Replace Storage Device
Since the primary storage is no longer readable by the system, the first thing you should think of doing is replacing the drive with another one. Thinking of your files saved on the problematic primary drive? You can still get them back easily – all you need to do is remove the computer's drive and convert it into an external one.
In most cases, merely converting a once primary storage drive into an external drive makes it accessible again, and you can view all the files you saved inside. If you were using an HDD as your primary drive and it failed, maybe you should consider getting an SSD as the new primary drive – you'd even notice faster read/write speeds.
2. Reinstall the OS
What if your primary storage drive is fully functional, but the OS loaded onto the drive is corrupted or has missing files, making it impossible for the system to boot it? Reinstalling Windows OS is one of the commonest ways to fix a seemingly dead laptop.
Get an installation media and load a new operating system to see if the laptop will start functioning smoothly as usual. Even if you got a new storage drive, you'd still need to install your OS on the new drive.
3. Reinstall Your Previous Apps
Alright, your once-dead laptop is now back up after you changed the primary storage and/or installed a new OS, but you can't seem to find your software programs and apps? Yes, that's normal; once you have tempered with the OS or primary storage of a computer system, you will need to reinstall all your software apps.
This is why it is advisable to always run a comprehensive backup before performing advanced actions on a computer system. So, you have to start reinstalling the programs and applications you once had on the computer – this may take time, but sadly, there's no other way around it except you've got a backup somewhere, so you just load the backup file.
4. Get Back Your Files
If your files are backed up on external storage, connect the external storage device to the revived computer and start copying your files to the system's primary storage. If you weren't able to back up your files earlier and still using the initial primary storage you've always had on the system (in other words, you didn't install new storage to revive the PC), then you can try retrieving your lost important files using DiskInternals Partition Recovery.
Can You Recover Data From a Dead Laptop?
The simple answer is YES. You can recover your files from a "dead laptop." In most cases, what is dead is the hard drive, not the system itself, and the hard drive being "dead" simply means, in most cases, that the system cannot read it as the primary storage.
Furthermore, most hard drives that can no longer function as primary storage due to quite many reasons can function smoothly as external storage drives. So, by merely disconnecting the primary drive and converting it into external storage, you have already fixed the issue.
Part One: How to Get Your Files/Data from a Dead Laptop Hard Drive
There are a couple of reliable ways to get your files from a failed hard drive so you can either resave them on a good, functional one or export them to a cloud/remote storage.
Method 1: Getting Out Files from a Dead Laptop Hard Drive that Won't Boot
If the computer cannot boot from the primary hard drive, you need an installation media or bootable media. So, you will have to boot the computer using the installation/bootable media; once the computer has powered on, you should be able to open the problematic drive and copy out your files into a secondary storage or external hard drive.
But, if you don't have a bootable or installation media, there's no way this method will work for you. Notwithstanding, there are quite many tools that allow you to create bootable media so you can boot your computer when the primary hard drive refuses to load the OS and boot the system as usual. If you're not ready for this stress, try the other methods below.
Method 2: Transfer the Files to a New PC
This is literally the best and simplest method, but it requires you to have access to another computer system and also get an external hard drive casing. In this method, you're required to remove the problematic hard drive and insert it into another computer that is in perfect condition, then copy out your files. Here are the steps:
Uninstall the problematic hard drive from the "dead laptop"
Put the hard drive in an external HDD casing
Get/find a working computer system and connect the hard drive using USB (as an external device)
Open Windows File Explorer and check to see if the connected hard drive appeared as one of the active disks on the system; if you can find the connected drive, your problems are already solved
Open the connected hard drive and copy out every of your important file and data, and save them to another storage location. If the second computer you used is still yours, you can copy out the files from the problematic HDD/SDD and save them there.
Method 3: Use a Data Recovery Program
There are lots of data recovery software programs that allow users to recover files from problematic hard drives. DiskInternals Uneraser and Partition Recovery are two of the best data recovery apps to use on Windows OS computers. Both programs are packed with many features, and they are simply intuitive to use.
The DiskInternals software can read the problematic hard drive, extract your files from such drives, and allow you to save them to remote storage via secure FTP connections. Also, you can preview the recovered files to confirm they are the actual ones you need to get back. DiskInternals data recovery programs are for beginners and professionals. Some main features include:
Supports NTFS, FAT, REISER, EXT, and many other file system formats
Recovers over 1,000 file formats
Built-in Recovery Wizard for FAT, NTFS, and other file systems
Works on Windows XP, up to Windows 11
Recovers from all kinds of storage disks/devices: HDDs, SSDs, flash drives, external hard drives, memory/SD cards, IDE disks, SCSI disks, SATA disks, and more
Recovery Guide:
1. Install DiskInternals Uneraser: Firstly, install the Uneraser or Partition Recovery software on the working computer system and launch it to recover your files. Make you have connected the problematic hard drive to the computer where DiskInternals data recovery software is installed.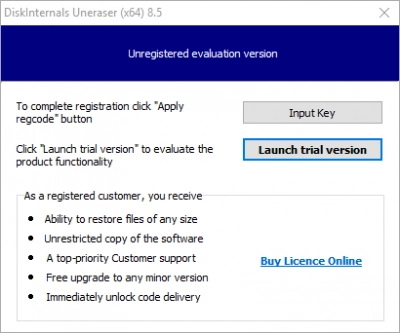 2. Select the Drive: Select the hard drive device from the list of available/connected storage media on your PC. If you can't find the drive, check if the connection is well done, or you can try connecting it again using another USB cable.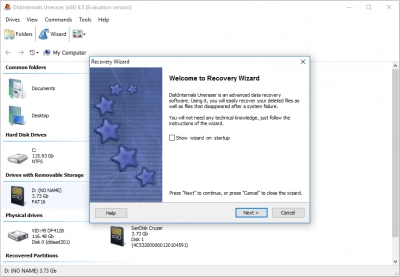 3. Scan the Drive: Once you have selected the drive from the list of available drives on your PC, next is to launch a scan to recover those files – choose between Fast and Full Recovery scan modes.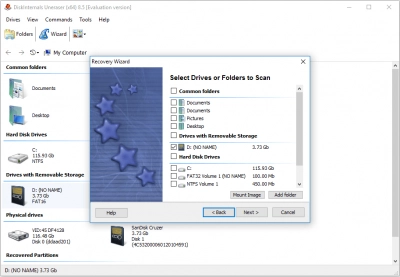 4. Preview: After the scanning is complete, you will be able to preview the deleted files; they'd appear with a red asterisk to separate them from the existing files on your drive.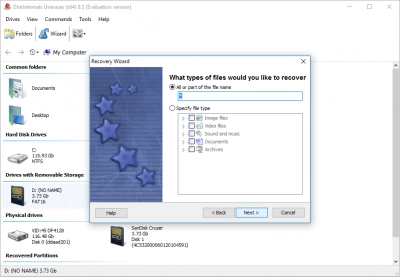 5. Recover: The recovered files must be saved on a new storage location – not the problematic hard drive again. DiskInternals Uneraser and Partition Recovery let you export the files to remote storage via FTP.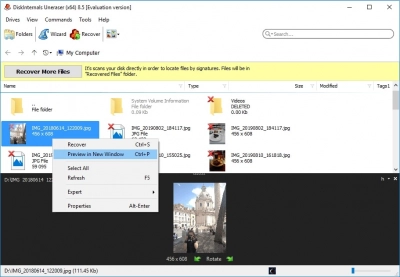 Part Two: How to Fix a Dead Laptop after Retrieving Your Data from the Hard Drive?
Okay, you have gotten out your files from the hard drive that was in the "dead laptop?" Now, how do you revive the laptop so that it starts functioning again as usual? Interestingly, there are quite many ways to go about this, and below are the best methods to follow.
1. Take Out The BSOD Error
BSOD means Black/Blue Screen of Death; it is that blank black or blue page that appears on your laptop screen and won't let you operate the computer any longer. This blank screen appears due to pretty many reasons, including driver issues, MBR or file corruption. Sometimes, the BSOD will appear with an error message on it and some hints on how to take it out.
Guide:
You can't do anything to take out a BSOD unless you boot from an installation media
Connect an installation/bootable media and boot from it
Select the "Repair my computer" link
Choose Troubleshoot 🡺 Advanced Options 🡺 Startup Repair
If the Startup Repair tool doesn't take out the BSOD, try other tools available in the "Advanced Options" of the "Troubleshoot" tool. These tools will help to clear out the BSOD; then, you can remove the installation media and continue to use your laptop as before.
2. Reinstall Windows OS
OS crash is one of the worse things that can happen to any PC user – such incidents can make your laptop "dead" – unable to boot. So, if you confirm that your laptop has died as a result of an OS crash, then the best way to revive it is by reinstalling Windows OS. This can be done in several ways, and here's one of those ways.
Guide:
If the computer can still boot normally (but crashes some minutes later), carry out these steps quickly to reinstall Windows OS:
Press the Windows key + I to launch the settings page
Go to Update & Security 🡺 Recovery 🡺 Reset this PC 🡺 Get started
You will then choose if you want a complete refreshing – "Remove Everything" – of your PC or just to reinstall the OS while retaining your files – "Keep My Files."
In contrast, if your computer doesn't boot at all, you will need to use Windows Installation Media to carry out the OS reinstallation. Here's the guide:
Restart your laptop and enter the BIOS or UEFI settings. This is usually done by pressing a key such as F2 or Del during the boot process.
Change the boot order in the BIOS or UEFI settings to boot from the USB drive first (the USB drive should be your installation media, which is connected to the computer).
Save the changes and exit the BIOS or UEFI settings.
The Windows installation process will begin.
Follow the on-screen prompts and choose your preferences for the different prompts you'd receive during the process.
Once the installation is complete, you will need to re-activate Windows again using a valid product key. Then proceed with reinstalling your needed drivers and software apps that were previously on the laptop.
Restore any backed-up data and files to the laptop.
3. Get a New Computer System
Well, if the hard drive is still functioning, but the computer itself seems dead, then you should consider discarding the PC to buy a brand-new one. You may also trade it in as scrap, then add some money to buy another used or brand-new one.
When you buy the new laptop, simply remove the hard drive (of the new laptop) and install the one you were using on the old computer so you can regain access to all your files. Of course, since you're buying a new computer, you should consider going for another model.
How Can You Lose Files from Your Laptop?
There are many scenarios that lead to data loss, most of which are not intentional. Explained below are some of the commonest causes of data loss on computer systems.
1. Mistaken Deletion: Maybe you wanted to delete a few files or folders, so you marked/selected the files/folders and deleted them – not knowing that you also selected another file/folder that you'd never have intentionally wanted to delete. This mistake has occurred to many PC users severally; if it happens to you, check the recycle bin folder first before resorting to other data recovery methods.
2. Hard Drive Problems: Hard drives (HDDs and SSDs) can suffer physical and logical problems, which can make them unreadable by Windows OS. You should avoid dropping down your PC's hard drive, but if it happens accidentally, back up your files immediately and start budgeting to get a new one – especially if the drive cracked or sustained a physical mark when it fell to the ground.
3. Interruptions: Yes, interrupting Windows updates, driver updates, or other ongoing advanced processes on your laptop can lead to data loss. When you interrupt an advanced process, quite many core system files could get corrupted, making it difficult for the computer to access the data saved on the primary hard drive.
4. Power Surges: Sudden power surges or outages can instantly crash an HDD, especially if your laptop's battery is not strong and the PC isn't connected to a failsafe power surge/outage regulation, such as an inverter or UPS.
How to Protect Your Laptop's Hard Drive from Data Loss?
Well, this is not a failsafe, as data loss is almost inevitable. But adhering to these tips will most likely save you from encountering data loss scenarios frequently.
1. Always Backup
This is no joke. Always back up the files and data on your primary storage drive; you can back them up on an external USB drive. When there's a backup, you can easily regain your files anytime you face a data loss scenario. You can even back up to the cloud.
However, it's not only about creating backups; the backup file(s) needs to be updated regularly to contain new changes to the original file. If the backup is not up to date, you will lose recent changes to your file when you restore the back (after losing the original file).
2. Protect Your HDD/SSD
Normally, it is expected that you frequently remove and reinstall the primary HDD/SSD that comes with your computer. However, if for any reason you removed it, ensure that it doesn't fall to the ground so it won't sustain any physical damage that may affect the readability when reinstalled into your computer.
3. Get a Strong Laptop Battery
If your laptop's battery is weak and no longer holds charges, you should get a new one that will last you for a reasonable number of hours. Aside from lasting for hours, it is important to use a laptop with a good battery to avoid damage due to sudden power outages. As an alternative, you may want to consider getting a UPS too.
Conclusion
Can you recover files from a dead laptop? Yes, you can. This article explains the many ways you can follow to get back your files from a dead laptop hard drive. Mainly, you can turn the problematic hard drive into an external drive or get a new computer system.
FAQ
How can I recover data from my laptop that won't turn on?
Use system options or DiskInternals Uneraser.
How do I recover files from an unbootable dead laptop?
1. Install DiskInternals Uneraser.
2. Select the Drive.
3. Scan the Drive.
4. Preview.
5. Recover.
Related articles
Please rate this article.