Last updated
: May 01, 2023
How to retrieve deleted voicemails on an Android
a
In today's fast-paced world, our smartphones have become an essential tool for communication, and voicemail is an integral part of it. However, accidentally deleting a voicemail can be frustrating, especially if it contained vital information.
The good news is that in most cases, deleted voicemails can be recovered. In this article, we will guide you through the process of retrieving deleted voicemails on Android. Whether you're an Android phone newbie or an experienced user, this guide will help you recover those important messages that you thought were gone forever.
So, let's get started!
Understanding How Voicemails Are Stored on Android Phones
When you send or receive a voice message on an Android phone, it is usually stored in the device's internal storage or external storage (such as an SD card) in a specific folder of the messaging app you're using.
The exact location of the folder depends on the app you're using. For example, in WhatsApp, voicemails are stored in the following directory: /WhatsApp/Media/WhatsApp Voice Notes/. Similarly, in Telegram, voice messages are stored in the following directory: /Telegram/Telegram Voice/.
In general, voicemails are stored in a compressed audio format, such as AMR or MP3, to save storage space. When you play a voice message, the messaging app decompresses the audio file in real-time and plays it back.
It's worth noting that some voicemail apps, like WhatsApp, automatically delete voice messages after a certain period of time to save storage space. However, you can save a voice message by downloading it to your device and storing it in a different folder. You can also use third-party file manager apps to locate and manage your voicemails.
How to Recover Deleted Voicemail on iPhone and Android phone
Recovering deleted voicemales on Android phone can be tricky, but there are a few methods that you can try:
How to recover deleted voicemails Using a DiskInternals Uneraser
DiskInternals Uneraser is a data recovery software that can help you recover deleted voicemails from your Android phone. Here's how to use it:
1. Download and install DiskInternals Uneraser on your computer.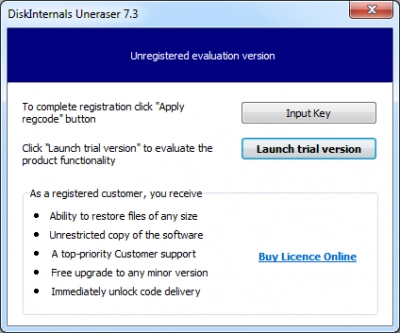 2. Connect your Android phone to the computer using a USB cable.
3. Enable USB debugging on your Android device by going to "Settings" > "Developer options" > "USB debugging."
4. Launch DiskInternals Uneraser and select your Android phone from the list of available drives.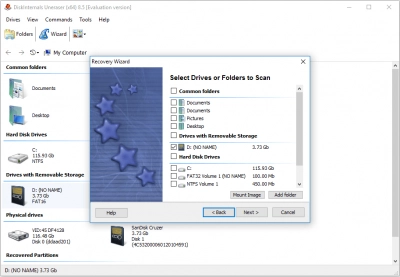 5. Click the "Scan" button to begin scanning for deleted voicemails.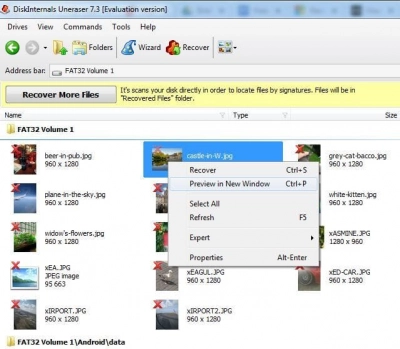 6. Once the scan is complete, you will see a list of recoverable files. Select the voicemails that you want to recover and click the "Recover" button.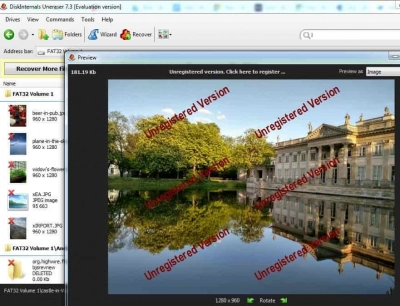 7. Choose a location on your computer to save the recovered voicemails.
8. Wait for the recovery process to complete. Once it's finished, you should be able to access your recovered voicemails from the location you specified in step 7.
It's worth noting that the success of data recovery depends on several factors, such as the amount of time that has passed since the voicemails were deleted and whether or not they have been overwritten by new data. Therefore, it's important to act quickly and avoid using your Android phone for anything else until you have completed the recovery process.
How to recover deleted voicemails using the Voicemail app
The process for recovering deleted voicemails using the Voicemail app will depend on the specific app you are using and the type of device you have. However, here are some general steps you can follow:
Open the Voicemail app on your device.
Look for an option to access your deleted voicemails. This may be labeled as "Deleted Messages" or something similar.
Select the deleted voicemail you want to recover.
Look for an option to restore the voicemail. This may be labeled as "Restore," "Undelete," or something similar.
Follow any prompts or instructions to complete the restoration process.
If you are unable to find an option to restore deleted voicemails within the Voicemail app, you may need to contact your phone carrier for further assistance. It's also important to note that if too much time has passed since the voicemail was deleted, it may no longer be possible to recover it.
Recovering Deleted Voicemails from Backup
If you have backed up your Android phone before the voice messages were deleted, you may be able to recover them from the backup. Here's how to do it:
Go to Settings on your Android phone and select "System".
Select "Backup & Restore" or "Backup & Reset" depending on your device.
Choose "Restore" voicemail from the list of options.
Select the backup that contains the deleted voicemails and click "Restore" deleted voicemails.
Wait for the restore process to complete.
Once the restore process is finished, check if the deleted voicemails have been restored.
Note: If your device is not set up to automatically backup, then you will not be able to recover the deleted voicemails from a backup. In this case, you may want to consider using a third-party data recovery tool to attempt to recover the deleted voicemails from your device's internal storage or SD card. However, it's important to note that the success of data recovery can vary depending on the situation and there is no guarantee that you will be able to recover the deleted voicemails.
Tips for Preventing Accidental Deletion of Voicemails on Android phones
Accidentally deleting voice messages can be frustrating, especially if the voicemails were important. Here are some tips for preventing accidental deletion of voice messages on Android devices:
1. Lock important voice messages: Most Android phones come with a feature that allows users to lock important files to prevent accidental deletion. To lock a voice message, open the file manager, select the voice message you want to protect, tap the three dots in the upper-right corner, and select "Lock."
2. Backup voicemails: Backing up important voicemails to the cloud or a computer can help prevent data loss in case of accidental deletion. You can use cloud storage services like Google Drive or Dropbox to backup your voicemails automatically.
3. Enable "Recycle Bin": Some Android devices have a recycle bin feature that stores deleted voicemails for a specific period. If your device has this feature, enable it to recover deleted voicemails within the stipulated time frame.
4. Use a third-party app: There are several third-party apps that allow users to recover deleted files, including voicemails. Some of these apps include DiskDigger, Recuva, and EaseUS MobiSaver. Install one of these apps on your device and use it to recover deleted voicemails.
5. Be careful when deleting files: Finally, be cautious when deleting files, especially voicemails. Double-check the files you want to delete before tapping the delete button. You can also enable a confirmation dialog for deleting files to avoid accidental deletion.
FAQ
Related articles
Please rate this article.