SCONFIG: configuring Hyper-V Server Core
In this article you will find out:
how to configure Hyper-V Server Core with SCONFIG
Are you ready? Let's read!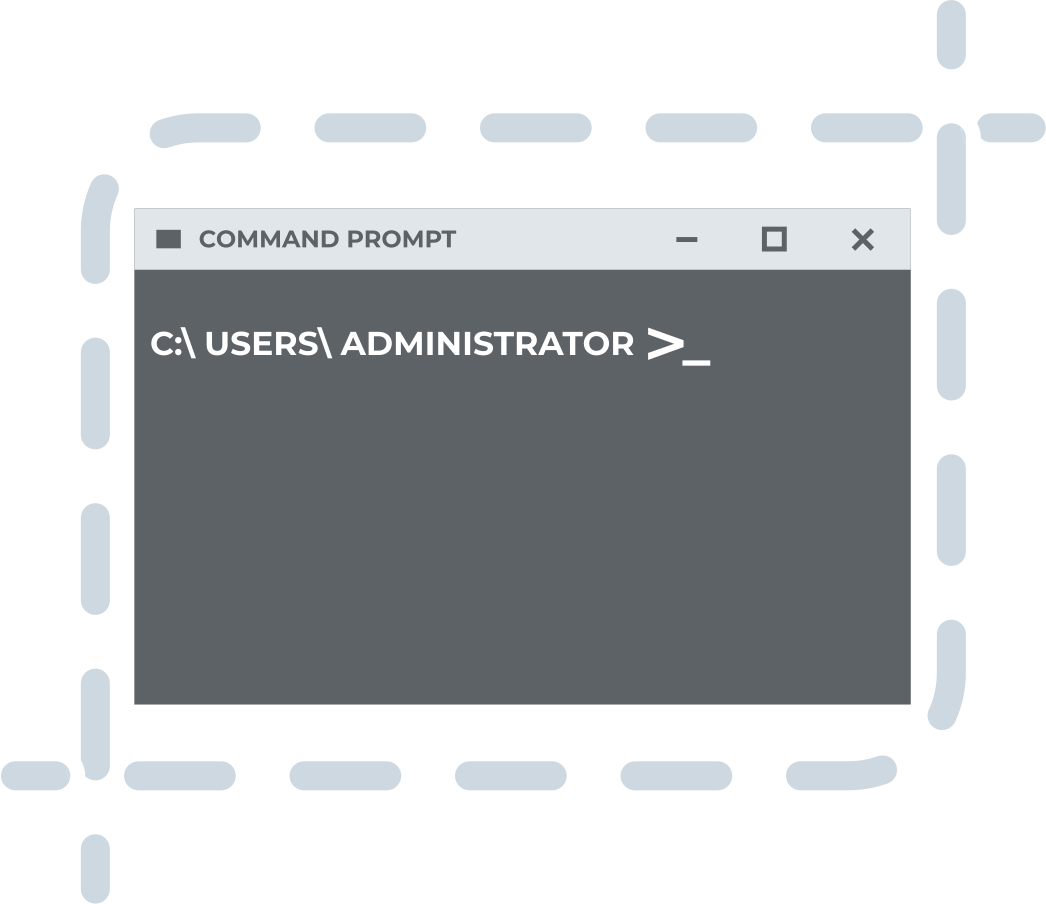 Microsoft Hyper-V can be used with or without a graphical user interface, as is the case with Windows Server. You can use Windows Server with a GUI and alternative modern versions of Server Core and Nano Server without a GUI. This allows you to run a minimal version of the Windows Server operating system for maximum security, scalability, and stability. This option for running Hyper-V on top of Server Core is quite common for production environments with mission-critical workloads. An operating system without a GUI is susceptible to malware attacks and also requires fewer patches and security fixes.
The only thing that you may face is problems with administration. However, after reading this article, you will learn how easy it is to manage the Hyper-V server core using SCONFIG.
How to configure Hyper-V Server Core with SCONFIG
The Server Configuration Tool (SCONFIG) is a command-line utility for managing and configuring Server Core installations. To take advantage of this, you must be a member of the Administrators group and have administrator access to Windows Server. SCONFIG has many initial configuration tasks that you can use to prepare a new Server Core Windows Server.
Domain / Workgroup
Joining a specific workgroup or domain environment is your first priority. That is, change the computer name when you attach the Server Core installation to a domain / workgroup environment and thus perform one reboot, not two reboots.
Computer Name
You can also change the computer name using the previous setting; but if you only want to change the computer name, this option will suit you better.
Local Administrator
In this setting, you can add users to the local administrators group and give them appropriate options.
Remote Management
You can enable remote management through Windows Remote Management, or WinRM. Thus, due to the lack of Server Core GUI, you will be configuring and administering Server Core Windows Server remotely without daily interactive logons. You can perform most of the administrative tasks remotely.
Windows Update Settings
This option allows you to customize Windows updates at your discretion:
Automatic: checks for updates and installs them automatically every day at a certain time.
Download only: in this case, all new updates are downloaded automatically, but not installed (you can do this yourself if you wish).
Manually: this means that updates will not be downloaded or installed automatically. You yourself will search and check for updates on the Internet.
Download and Install Updates
This setting allows you to perform custom update checks (recommended or all) for Windows and automatically apply any updates found.
Remote Desktop
This configuration is not always necessary; it depends on the security level of the organization. With this setting, administrators can enable RDP capability in a Server Core installation.
Network Settings
This option allows you to find and view information about the current network connections, the order of domain search. You can also configure the IP addressing of network adapters and the DNS and view the gateway parameters.
Windows Activation & Other Options
You can also activate your copy of Windows Server and, with option 11 in the SCONFIG utility, you can see information about the license, Windows activation, or product key installation.
There are a few more options: logout, server restart, shutdown, etc.
This should convince you that SCONFIG will help you manage Server Core easier. There is nothing complicated here: the administrator can easily complete the basic configuration of Hyper-V servers running on top of Server Core in a matter of minutes.
Protect your data with RAID Recovery
DiskInternals RAID Recovery is a software tool that is better and faster than any other software for recovering damaged arrays of different levels. The application recovers files from a RAID connected to a dedicated RAID controller such as Adaptec, DDF-compatible devices, HP, Silicon RAID controllers, etc. The application is equipped with a Recovery Wizard and free preview function in both the trial and licensed versions of the application. DiskInternals RAID Recovery has many unique features, including:
Support for Unicode filenames and tiered folders.
Bypasses Windows restrictions.
Export of data to local or remote locations.
Use the instructions for DiskInternals RAID Recovery below:
First, download and install RAID Recovery on your PC or laptop.
After the application opens, select the damaged array to search for data.
Then choose a scanning method:
Full search (longer, but more informative)
Fast search (shallow, less informative)
RAID Recovery automatically checks the status and operation of the selected file system and disks, and recovers files where possible.
After scanning, you will have read access to the files for free to check the quality of the recovery.
If everything suits you and you are satisfied with the work done, buy a license for DiskInternals RAID Recovery on the official website and you will get full access to your files. You can then export the selected files to any suitable storage device.