Last updated
: Sep 30, 2022
VMDK check tool (Checking VMDK Disk for Errors)
Article content:
How to know if VMDK is corrupted?
How to fix corrupted VMDK?
How to know if VMDK is corrupted?
Please check below things before you suspect Corruption:
1. Based on OS version - install tools to analyse the I/O from guest - like Perfmon of Windows
2. Identify Applications at OS - which can generate I/O
3. Once you are sure that nothing is wrong with OS - then check for Backup or AV solution problems
If a virtual disk becomes corrupted, inspect or fix it using the vmkfstools command.
-x|--fix [check|repair]
For example,
vmkfstools -x check /vmfs/volumes/my_datastore/my_disk.vmdk
How to fix corrupted VMDK?
You must first understand how these files are constructed in order to apply basic repair techniques to broken or faulty VMDK files. A VMDK file primarily consists of two different sorts of files, namely:
The *-flat.vmdk serves as a plain text pointer for VMDK, where the * denotes the name of the VM Server. Follow the instructions below to fix your VMDK file in VMware if any of your.vmdk files are broken.
1. Boot the Machine
Take the original VMDK file's backup file.
Create a system pointer for the file.
After making modifications, save the fields.
In order to repair the damaged file, boot the virtual computer now.
2. Use command prompt
Input cmd by pressing Windows+R, then click OK.
Go to the VMware installation file by navigation.
Type vmware-vsdiskmanager.exe into the command line.
DiskInternals VMFS Recovery
Step One: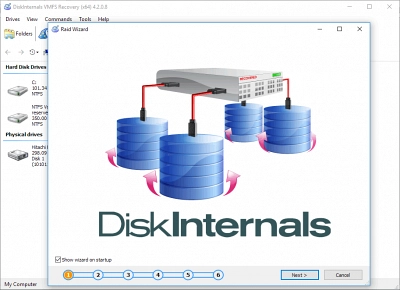 Install DiskInternals VMFS Recovery from the official webpage and install it on your PC. After installation, connect the disk that contains the corrupted VMDK files you want to recover, then launch VMFS Recovery.
Tip: You can access the VMDK disk via SSH connections, iSCSI or Fiber Channel interface connections, or booting Windows to ESX / ESXi from an external drive and then launch the VMFS Recovery utility.
---
Step Two: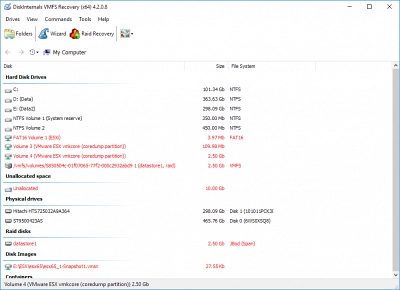 Select the disk with the VMDK files when the Recovery Wizard appears automatically. Choose a scanning mode - Fast Recovery Mode or Full Recovery Mode.
---
Step Three: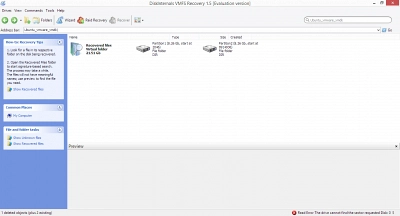 Allow DiskInternals VMFS Recovery to scan the disk and discover all the files you have ever saved on it. At the end of the scan, the deleted/lost files are indicated with a RED asterisk.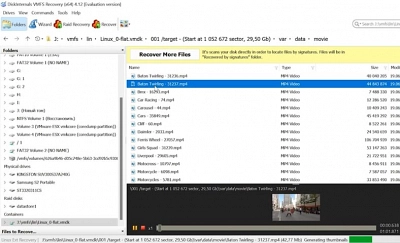 Note: DiskInternals VMFS Recovery free version lets you preview the recovered files but won't let you save them back to another storage. To save the recovered files, you must upgrade to the DiskInternals VMFS Recovery Pro version.
Related articles
Please rate this article.