Last updated
: Nov 06, 2023
VMware ESX Datastore (VMFS) data corruption
VMFS partitions can get corrupted, too, making it impossible to access the files saved in them. If you're faced with VMFS partition corruption and need to fix it, one of the best ways is to use a VMFS recovery program. For example, DiskInternals VMFS Recovery will repair and fix corrupt VMFS partitions during the recovery process. This article explains how to fix VMFS corruption using a Windows computer system.
How to Check if VMFS Metadata is Corrupt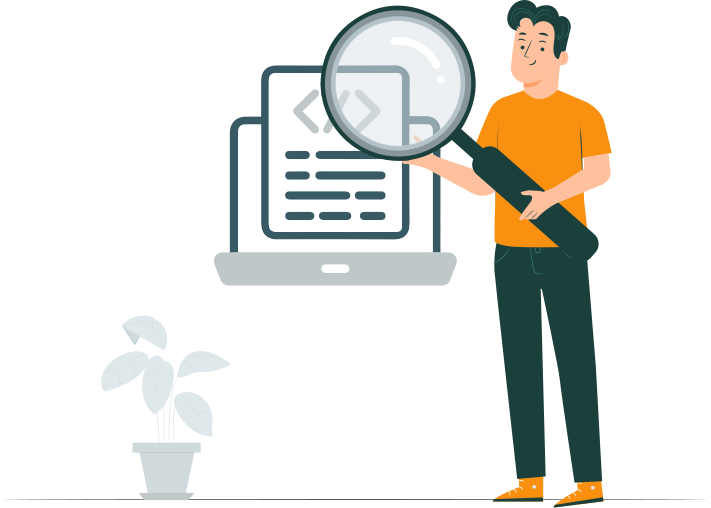 With the launch of ESXi v5.1, it became possible to check VMFS for metadata inconsistency using a utility tool called VMware On-disk Metadata Analyser (VOMA). The VOMA tool lets you check VMFS3 and VMFS5 datastores; it runs on read-only mode only, which means it can only identify the problem(s) with your datastores but cannot help you edit or fix the datastore files.
VMware On-disk Metadata Analyser comes in handy if you always experience SAN outages or metadata errors in the vmkernel log. It may also be useful after rebuilding a RAID. However, before you run this command-line utility, you must take note of the following tips:
You should shut down all virtual machines running on the VMFS datastore you're about to access, or better still, migrate the VMs to another host.
The particular VFMS volume must not be in use by other hosts. It is best to unmount the datastore on the other hosts.
Ensure that the datastore isn't used for heartbeating in vSphere HA setup or used by other features such as Storage I/O control.
The VMFS volume must not be a multi-extent volume.
Finally, you may want to know all parameters supported by the VOMA utility tool – use the command line code voma -h
Prepare for VMFS Data Recovery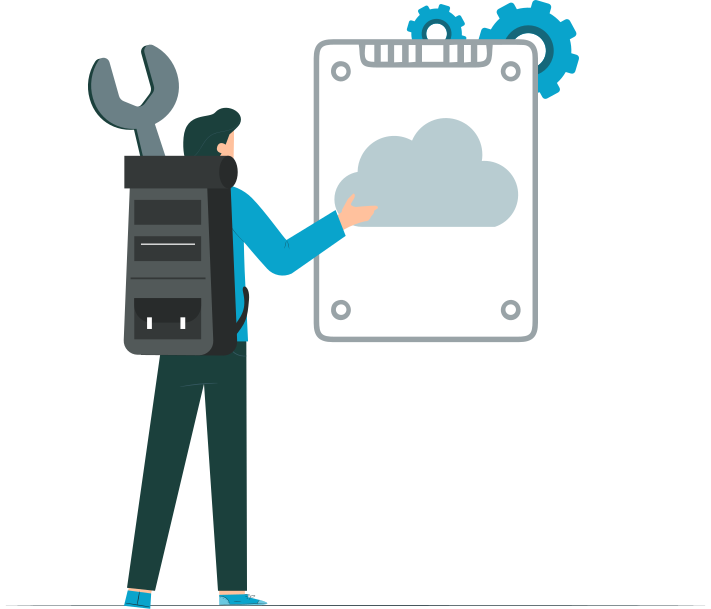 It's rare to experience VMFS data corruption, but it does happen. So, you should always prepare ahead for such scenarios – just in case it finally happens. There are many scenarios that can lead to the corruption of files and data saved in a VFMS volume, and while this article does cover every possible solution to countering those scenarios, the information contained in this blog touches the vital points on how to fix VMFS data corruption. Here are things to take note of:
Sometimes, VMFS data corruption is a result of faulty hardware on the SAN or physical hard drives.
Avoid presenting a server with non-ESX OS SAN luns with production VMFS datastores unless it is actually necessary for VMware Consolidated Backup (VCB). In most cases, when a VMFS volume gets corrupted, the corruption doesn't spread out until you reboot all the ESX hosts.
In most cases, it may not be the VMFS volume that is corrupted; it could be the VMX file or metadata, which affected the VMware ESXi hosts and virtual machines - not the entire datastore.
Don't install or upgrade an ESXi host on a SAS direct attached shared storage with multiple LUN id 0 luns and with shared SAS controllers attached. It'd rather be best to terminate access to the shared storage so the VM won't be affected in any way.
Recover VMFS with DiskInternals
DiskInternals offers a reliable recovery solution for recovering lost and inaccessible VMFS volumes and files stored inside. DiskInternals VMFS Recovery software is packed with a ton of handy features and built-in tools for effective VMFS Recovery; it can also be used to fix, repair, and recover damaged VMDK files.
The software is one-solution-for-all VMware ESX/ESXi, vSphere, and virtual machine recovery needs. It features a built-in recovery wizard that guides you through the steps. Also, this software can recover files from different RAID arrays, regardless of the RAID pattern. Plus, it can read and access all kinds of disks and file systems.
This software by DiskInternals has been the go-to choice of many IT experts for over 18 years, and it is regularly updated with newer technologies/features. Here's how to use this software to fix corrupt VMFS volumes.
1. Download and install the VMFS Recovery software on a Windows system – it can run on Windows Vista to 11 and Windows Server 2003 to 2019.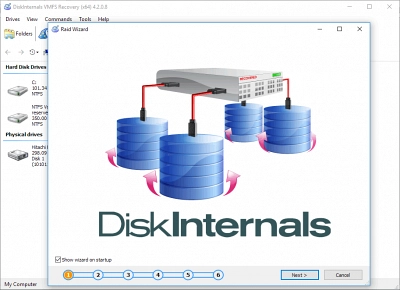 2. Launch the program after installation and connect to the ESXi host via SSH; if the drive with the VMFS partition or volume is connected to the Windows system, there's no need to connect to the server/host.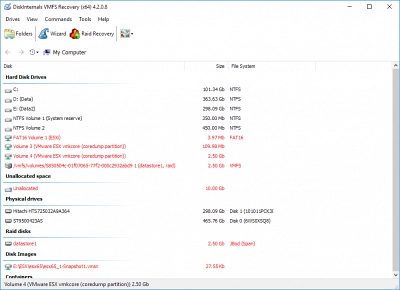 3. Select the hard drive that contains the corrupted VMFS file and choose a recovery mode – Fast Recovery or Full Recovery.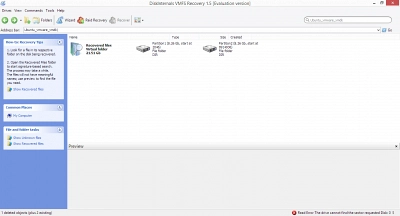 4. In Full Recovery mode, DiskInternals VMFS Recovery will automatically fix and repair bad sectors on the disks, as well as fix corrupted volumes.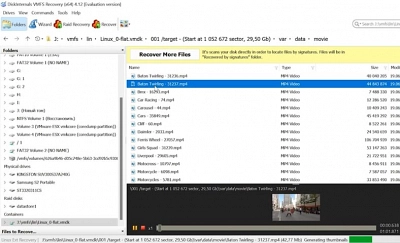 5. Once the scan is complete, you can preview the recovered files.
Conclusion
This article tries to explain what causes VMFS data corruption and how you can possibly fix the situation using DiskInternals professional VMFS recovery software program for Windows systems.
Related articles
Please rate this article.