Last updated
: Sep 25, 2022
VMware data recovery: restore lost files
VMware is the leading virtual environment platform provider. It allows users to create and manage Virtual Machines using a wealth of handy tools, including data backup and management tools. Particularly, for data retrieving, VMware uses a built tool called VMware Data Recovery.
Data Recovery manages existing backups, removing backups as they become older. It also supports deduplication to remove redundant data. Data Recovery is built on the VMware vStorage API for Data Protection. It is integrated with VMware vCenter Server, allowing you to centralize the scheduling of backup jobs.
Article content:
What is VMware Data Recovery (VDR)?
What Can Vmware Data Recovery Do?
Recover Data from VMware Disk
Ready? Let's read!
What is VMware Data Recovery (VDR)?

VMware Data Recovery (VDR) is a utility tool built into the vSphere suite. It allows vShpere users to run data backups to save their important VM files on a simple interface -and retrieve the backed up data at any time.
However, with the launch of vSphere v5.1 (and newer versions), VMware removed support for VDR. Hence, you need a third-party VMware Data Recovery software tool to backup your virtual machine data on vSphere 5.1 or later versions.
What Can VMWare Data Recovery Do?
The VMware Data Recovery was quite impressive in its active days; it was available as a plugin for vSphere, which means you have to install it into your system where the vShpere suite client has been installed earlier.
Also, VDR works with the OVF template to allow VM deployment for later data backup. This means that when you launch the virtual machine (VM), you will be able to access the backup/restore environment.
The VMware Data Recovery was a pretty intuitive tool - fast and easy to use - with a few advanced features like agentless backup, Changed Block Tracking (CBT), data deduplication, and more.
However, the features were few; it didn't include advanced features as found in other software applications that perform the same function - VM data recovery/backup. VDR was mainly used by individuals and small businesses.
Owing to the limited capabilities of VMware Data Recovery (VDR) and its discontinuity, the DiskInternals VMFS Recovery software app is the best full-featured solution in the market. If you're facing a "VMware Disk File Not Found" issue, VMFS Recovery can easily help you fix things up in three simple steps.
VMware Disk File Not Found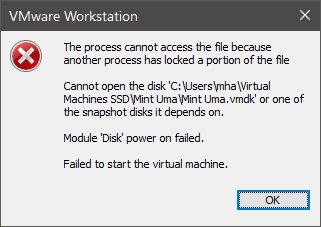 Virtual machines are simply an emulation of computer systems hosted in a "virtual environment." To create a virtual machine, you have to first set up a virtual server/environment where the virtual machine(s) will run. VMware provides virtual environments for hosting as many virtual machines as you need.
Since you're using VMware to create and host your virtual machines (VMs), the details on the VM would all be saved in the VMware disk. If the VMware disk directory is corrupt, you'd see errors like "VMware Disk File Not Found" when trying to launch your virtual machines.
The VMware disk is just a typical physical storage disk formatted specifically for running VMware and virtual machines. Just like other storage devices, the VMware disk can get corrupted due to viruses, malware, or other possible problems that affect storage disks. When this happens, accessing your VM files becomes hard (if not impossible).
If you're faced with a "VMware Disk File Not Found" message, there are a few ways to fix the situation, but the surest way is to attempt data recovery on the storage disk that has the VMware files. It could be that the VMware files got corrupted, hence, the message. So, by attempting recovery, you'd be able to retrieve the previous, uncorrupted version(s) of the file(s) and get your VMs working again.
For VMware data recovery, the DiskInternals VMFS Recovery is the go-to solution preferred by IT experts for over 18 years and counting. DiskInternals VMFS Recovery runs on Windows OS and Windows Server OS.
Recover Data from VMware Disk
A virtual machine can contain a lot of data and different "guest" operating systems. However, everything about a VM is stored in a storage directory on the host computer, which may be running Windows OS, Linux OS, or macOS.
In essence, a VM can be a host system, but even at that, it is also hosted on a physical system. So, if you're finding it difficult to launch your virtual machines, the first place to look into is the storage directly where the VM files are saved; of course, the storage directory is linked with a physical storage device; therefore, it is the storage device that needs to be troubleshot.
VMware saves its files in "VMDK" format - saved to a selected directory on the physical host system. If a VMDK file is deleted, apparently, the linked virtual machine won't launch. Even if not deleted by a user, there are many scenarios that could lead to data loss, and if the VMDK files are among the lost files, that's a big problem.
While you can attempt VMware recovery using VDR, if you're running newer vShpere versions, apparently, you can't use the VDR utility; you need to seek an alternative. DiskInternals VMFS Recovery can help to get back lost or deleted VMware files so you can regain access to your VMs and continue running operations without issues.
Best VMware Data Recovery (VDR) Alternative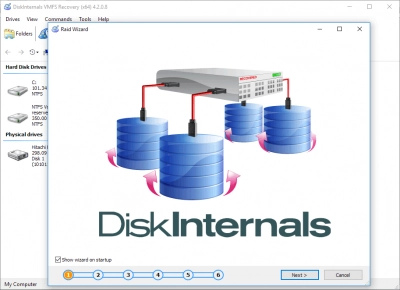 The best VDR alternative is DiskInternals VMFS Recovery; it comes with more advanced features, runs on all Windows OS versions and editions, and includes an intuitive recovery "Wizard" that guides the user throughout a recovery process.
DiskInternals VMFS Recovery stands out among all VDR alternatives and is very easy to use. Some impressive features of the DiskInternals VMFS Recovery utility software include:
Reads VMware VMFS file system
Reads both good and corrupted VMFS drives
Supports vSphere and ESXi/ESX Servers
Step-by-step Recovery Wizard
Export the retrieved files via FTP or save them locally to another drive
Supports all features of DiskInternals RAID Recovery
Also, DiskInternals VMFS Recovery can recover various data formats, regardless of how they got lost. It features two "Scan" modes to dig deep into the selected drive and recover every bit of data that has been previously saved on the drive. Here's a guide to recovering VMware (VMDK) files using DiskInternals VMFS Recovery.
How To Use DiskInternals VMFS Recovery
Firstly, download VMFS Recovery from the official web page and install it on a working Windows PC. This software utility can run on any Windows OS system running version 7.0 up to the newest version 11.0, and it also supports Windows Server OS from 2003 upwards.
Step One:
With the software installed on your PC, connect the disk that contains the corrupted VMDK files you want to recover, then launch VMFS Recovery.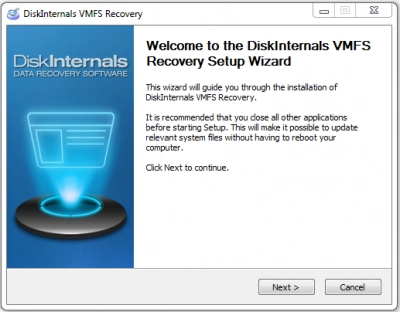 Tip: You can access the disk via SSH connections, iSCSI or Fiber Channel interface connections, or booting Windows to ESX / ESXi from an external drive and then launch the VMFS Recovery utility.
Step Two:
The Recovery Wizard would launch automatically to guide you through the process; simply select the disk with the files and choose a scanning mode - Fast Recovery Mode or Full Recovery Mode.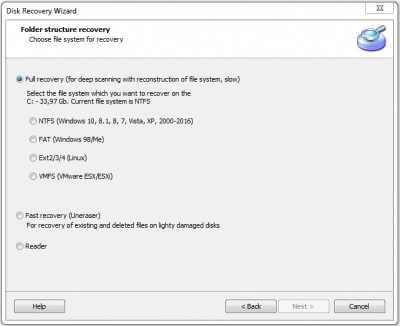 Fast mode scanners are quicker, but Full Recovery mode takes more time and is the most efficient choice.
Step Three:
Allow DiskInternals VMFS Recovery to scan the disk and discover all the files you have ever saved on it. At the end of the scan, you'd be presented with all the files you've ever saved on the drive, with the deleted/lost ones indicated with a RED asterisk.
Step Four:
You can preview the recovered files, but to save them back to another storage, you must upgrade to DiskInternals VMFS Recovery Pro version, and if you can't find the files you wanted to recover, you can request DiskInternals Guided Repair Service to have an expert attempt full recovery of your files from the selected disk.
Conclusion
DiskInternals VMFS Recovery is the ideal alternative to VMware's discontinued VDR utility. The software comes with everything a user needs to recover virtual machines' data; in addition, it is super-intuitive and easy to use.
FAQ
Related articles
Please rate this article.