Need to rotate a video in Windows 10? Here is how to do it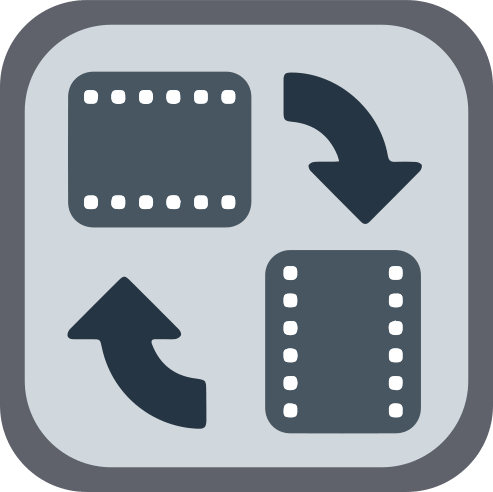 Here you will find out:
how to rotate a video in Windows 10
when DiskInternals can help you
Are you ready? Let's read!
Are you looking for a way to rotate a video in Windows 10 or any other Windows version? You don't need premium video player software to do that. The free VLC Media Player can do that; you only need to know "how."
How To Permanently Rotate Videos in Windows Using VLC
The VLC Media Player software is a freeware you'd never have to pay for, and it comes with a ton of features. You may not know this, but VLC supports video conversions, too. Well, the focus here is how to rotate a video using this app, and it's pretty easy.
First Step:
Download and install the player on your Windows computer. The official VLC website is www.videolan.org. If you already have the player installed on your PC, you don't need to download it again.
Second Step:
Launch the app and go to Media >>> Open to import the video file you want to rotate.
Third Step:
To rotate your imported video, go to Tools >>> Effects and Filters >>> Video Effects >>> Geometry. In the Geometry box, check the Transform box, click on the dropdown box and choose how to rotate your video.
After choosing the rotating angle, click on Save and close the Geometry box. That's it! Your video would be permanently rotated as you selected.
Important Note
Rotating a video using VLC would permanently keep the video in that perspective that you rotated it to. If you were actually looking for a temporary work-around with a video file, it is important that you make a copy of the original video file before making the edit.
But, if you've already done the edit before recognizing that you didn't save a copy of the video's original version, there's nothing to worry about; you can still get back the video's original version.
With the DiskInternals Video Recovery software app, you can get back your videos' original versions easily. This software features a built-in "Wizard" that puts you through the entire process of recovering your original videos files. It works for all kinds of video formats, including 3GP, MPEG, AVI, MOV, MP4, DIVX, WMV, and more.
In addition, this app is all known file systems including NTFS, exFAT, FAT, ReFS, Ext2/3/4, HFS, and many more. It can recover lost video files from various storage drives, as well as support Sony, Nikon, Canon, GoPro, and many other cameras.
Regardless of all the tools and features available with this app, it maintains a lightweight structure and works at a fast speed.
How To Use DiskInternals Video Recovery
First things first, you have to download and install the software on your computer.
Launch the application after installation and follow the Wizard to recover your video files from where you previously saved them.
DiskInternals Video Recovery will scan for video files in the selected drive and display all of them, with the lost ones indicated with a red asterisk.
To recover the lost/deleted video files you need to upgrade to the Pro version, however, the scanning is free.
You can also preview the video files to confirm them before the actual recovery.
Related articles