Most Common Windows Movie Maker Problems: Fix Them Now!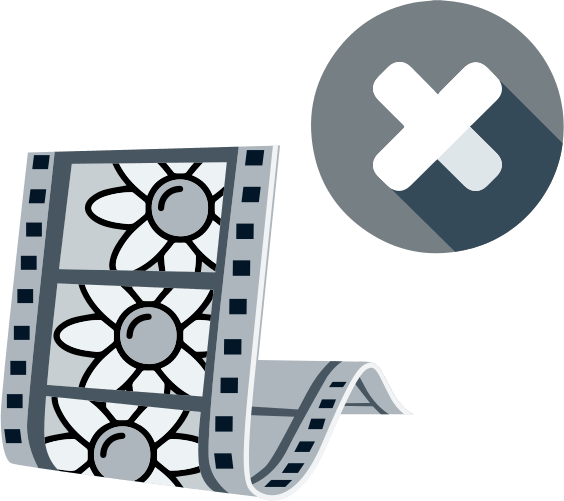 Here you will find out:
how to deal with these issues
how DiskInternals can help you
Are you ready? Let's read!
Movie Maker Error Codes
In general, any user can encounter various Windows Movie Maker error codes. Check them out:
Error C9450028 - Webcam not found
Error C9450032 - No audio device found
Error C9450027 - Unable to record video or audio from a specific device
Error C9450031 - Webcam not found
Error 80DF0009 - Movie Maker won't start
Most common issues
If you receive a message that the Audio Device was not found, you should go to the Control Panel and go to the Sound tab. Next, open the Record option and click Properties and activate Use This Device and save the changes. Now check if your audio device is working.
If you receive the message "unable to record audio or video from the selected device," you should check the webcam connection. In addition, you need to make sure that the webcam is not being used by any other program. Be sure to restart your computer after that.
If you get a message that the webcam was not found, it is most likely incompatible with your system. To check this, open Settings and select Webcam. Now check if the webcam is available in the list of available webcams.
If Windows Movie Maker won't launch, make sure you have the latest version of the program installed. Also, check if your computer meets the minimum requirements for the program. To find the version of your video driver, click the Start button, type duding in the search bar, and open the DirectX Diagnostic Tool. Next, go to the Display tab and map your drivers to the drivers on the manufacturer's website.
If you have no sound, you must make sure the correct sound drivers are installed.
It may happen that video/audio files are not compatible with Windows Movie Maker. In this case, please fix it.
If the download stops while playing files, this is also most likely due to incompatible filters. Therefore, only use compatible files.
Make Sure Your MP4 is Safe with Video Recovery
To recover video files as well as audio files, you need to find good professional software. Unfortunately, these files can be lost or damaged at an inopportune time. DiskInternals Video Recovery is what you need to recover video and audio files of any format and size. This professional tool supports all common latest Windows versions (XP, 8, 8.1, 10, etc.).
Convenient free preview of files found before recovery will confirm that video and audio can be recovered without loss of image and sound quality. Download the free adware version of Video Recovery now and see how easy and simple it is to use as the recovery wizard guides you through every step of the process. Below is a detailed guide to recover deleted or corrupted video files.
Follow these steps and your problem will soon be completely resolved.
Step 1. Download and install DiskInternals Video Recovery to recover your clips and audio files.
Step 2. The Recovery Wizard will start automatically in a new dialog box without hesitation.
Step 3. Select the type of video file you want to recover, or search for the type of video file later.
Step 4. Scan. Choose a scanning method: fast (shallow) or full (if a good result is important to you, then you should choose this option).
Step 5. Preview and recovery are free for all clients and users of the application. All found video or audio files will be displayed in a new window and marked with a red cross. Select the desired file and click Preview in a New Window.
Step 6. Saving and exporting recovered data (video and audio files). To do this, you just need to purchase a license online and enter the license key in the corresponding window. It is better not to save the recovered file in the same place where it was lost, as this can harm them even more. Always choose a new location for recently recovered video and audio files to avoid data overwriting.
Related articles