MOV vs MP4: which is more practical? Make the right choice!
There is such a hard decision: what video format to choose? Should I give my preference to MP4 or to MOV?
Here you will find out:
what is MOV and MP4 video file
how to recover MOV or MP4 video file
After reading this article, you will be able to make your own choice!
Are you ready? Let's read!
What is the MP4 format?
Almost any modern person knows the MP4 video format. This format is very popular, primarily for its versatility: it can be used in many media players and operating systems.
For fans of video games, this is also a great option, as it is supported by the Sony PSP.
The MP4 format has good file compression and does not lose image or sound quality, which gives this format a great advantage. However, it requires buffering before viewing the video, which may take some time. In general, MP4 is a simple, fairly high-quality, and universal video format.
MP4 is supported by a lot of operating systems, including Apple devices. If Apple QuickTime cannot open the video, it will prompt you to download the additional codec and you will be able to open it.
What is the MOV format?
Apple has developed its own format for video files, which is MOV.
From this, we can say that MOV works best on iOS or Mac OS. In addition, this video file format works mostly in a Quicktime environment; this also needs to be taken into account. MOV vs MP4 has the best image quality with the same file compression. The MOV format also has a unique approach to saving and distributing files.
MOV files can be converted to MP4 files and vice versa. This can be done in the Apple Quicktime environment without changing the video encoding.
Differences between MP4 and MOV formats
As you can see, these formats seem to be similar but have a number of serious differences.
MP4 against MOV is best used in all operating systems and media players except iOS/macOS (again, it can be opened depending on the codec of the video file). The choice between MOV and MP4 also depends on your goals. For example, if you want to use video on social networks or on the Internet, then undoubtedly the MP4 format wins: the image quality is good, the file size is small (which reduces download/upload time) and almost every Internet platform gives preference for MP4 than other video formats.
Meanwhile, the MOV format is often used in professional environments because of its high-quality playback. As mentioned above, this format requires Quicktime (even for Windows), which must be taken into account. If you compare the compression ratio of MOV files to MP4 files, the MOV video format is inferior. The video quality, then, is the main difference between MOV and MP4 formats. MOV can also support odd transcoding. This is very useful if you work with video on your own and need to change some parts of it.
How to recover an MP4 or MOV video file?
You can compare these two video formats for a long time, but, undoubtedly, they have something in common: both MP4 and MOV files can be lost, accidentally deleted, damaged, etc.
If these files are important to you, the question arises about their recovery. Do not worry: you can do it easily with the help of special software — DiskInternals Video Recovery.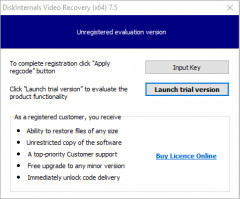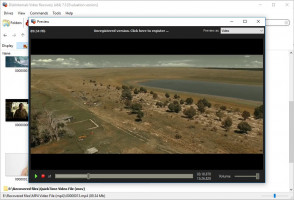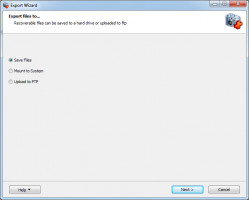 This application will restore files of any size; therefore, it is suitable for a lot of video formats, including MP4 and MOV. The program is fully automated; you only need to click on the mouse a few times and wait for the process to complete. You can use the free trial version of DiskInternals Video Recovery right now to make sure that this tool is exactly what you need.
Before the restoration of the video, you can also use the free preview function. After viewing the file, you will be assured of the quality of the video being restored. If you are working with such an application for the first time, the built-in Recovery Wizard will help you quickly and easily restore videos.
Therefore, do not hesitate; download and install DiskInternals Video Recovery today.
So, MOV or MP4 ...?
So which is better format: .mp4 or .mov? It's very hard to answer.
After all, both formats are pretty good and the whole difference lies in the purpose for which you are creating a video, and which operating system you use. Want high-quality professional video? MOV is what you need.
Want to make an entertaining video for YouTube or other social networks? Choose MP4. In any case, you can use any format; the choice is still yours.