Top-3 services to extract audio from video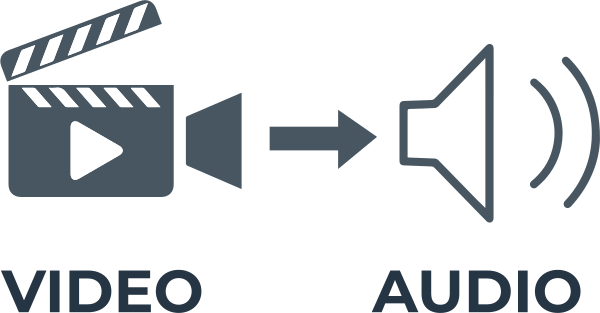 Here you will find out:
how to extract audio from the video
how DiskInternals can help you
Are you ready? Let's read!
1. Audio Extractor
Audio Extractor is an online tool to extract audio clips from any video file. You can save the destination file in MP3 or WAV format, and you can also use the audio file as an iPhone ringtone. You just need to visit the Audio Extractor website, click the button "Open Video" and select the required video file. Once the download is complete, select your preferred audio file type, and select click Download. As a result, you will receive the required audio file.
2. QuickTime for Mac
If you are a Mac user, you can separate audio from video in QuickTime. Then just export it in order to save it as an audio file. This tool is quick and easy to use.
3. VLC Media Player
Many users forget or don't know that the popular VLC media player is a multimedia center. This media player includes streaming and converting functions, as well as the ability to extract audio clips from the video.
If you don't have VLC, you can install it by visiting the official website and downloading the installer for your OS.
Next, do the following:
Launch VLC, select "Media -> Convert/Save...". In the new window, select a video file, select the type of encoding, and the type of file you want to use for your audio clip.
Additionally, you can further customize the extraction and conversion of the video file to your preference. Next, click "Play" and give VLC time to extract and transform your clip.
Protect your audio & video files
To recover video files or audio files, you need to find good professional software. In general, the loss or damage of these fires can happen at any time.
For example, you will fail to extract audio from video and your video will be damaged, a virus attack will cause the video or audio to be deleted, etc.
You don't need to search the internet for the best software as it is already here. DiskInternals Video Recovery is what you need to recover video and audio files of any format. This professional tool supports all latest Windows versions (XP, 8, 8.1, 10, etc.).
A convenient preview of files found before recovery will confirm that video and audio can be recovered without loss of image and sound quality. Download the free adware version of Video Recovery now and see how easy it is to use as the recovery wizard guides you through every step of the process. Below is a detailed guide to recover deleted or lost video files.
Follow these steps in order to recover your lost video or audio files:
Step 1. Download and install DiskInternals Video Recovery to recover clips.
Step 2. The Recovery Wizard will start automatically in a new dialog box.
Step 3. Select the type of file you want to recover or search by file type later.
Step 4. Scan. Choose a scanning method: fast (takes less time) or full (for a more thorough search).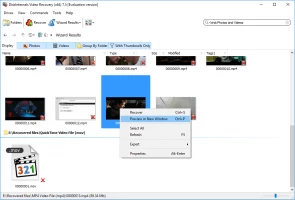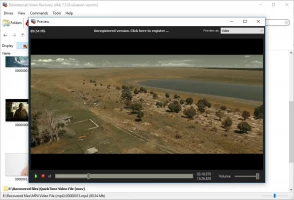 Step 5. Preview and recovery are free for all clients and users of the application. All found video or audio files will be displayed in a new window and marked with a red cross. Select the required file and click "Preview in New Window".
Step 6. Saving and exporting the recovered data. To do this, purchase a license online for a small fee and enter the license key in the corresponding window. It is best not to save the recovered file in the same place where it was lost. Always choose a new location for recently recovered video and audio files.
Related articles