Guide: Remove Audio From Video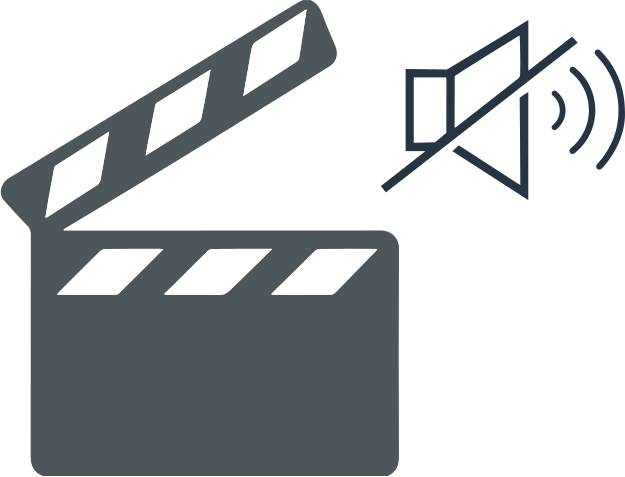 Here you will find out:
how to remove audio from video
how DiskInternals can help you
Are you ready? Let's read!
Make Sure Your MP4 is Safe!
When you are ready to recover deleted videos, download the DiskInternals Video Recovery professional program. It is a professional software that has been used for many years to quickly and accurately extract your data, and the question of how to recover needed video or audio in Windows will disappear from your life forever. DiskInternals Video Recovery supports the following file systems: UFS, FAT12, ReFS, Reiser4, HFS, NTFS, XFS, Ext2 / 3/4, and ReiserFS. You can use the free trial of the app first and make sure the recommended software is easy to use, and recover deleted or lost videos and audio quickly and correctly.
The number of recoverable video and audio files is not limited, so the possibilities are endless. Previewing recoverable files is also free. Follow step-by-step instructions to help you get video and audio without any problems.
Step 1. Install and run DiskInternals Video Recovery.
Step 2. The Recovery Wizard will start automatically and ask you to select the type of video or audio files you want to recover and the location where the data was lost.
Step 3. Scan - this may take some time.
Step 4. Preview. Preview the deleted video and audio files by right-clicking them and choosing Preview in New Window.
Step 5. Recovery - this process is fully automated, so it will be invisible to you.
Step 6. Save video and audio files to the desired device.
You just need to buy a license for the Video Recovery application and enter the received code into the corresponding window. To avoid data overwriting, save the recovered video to another safe place. It is also recommended to back up the data so as not to get into such situations.
If you are not interested in exporting data, you can stop at viewing the found video clips. It will be absolutely free for every client!
Now you can start choosing the right software application to remove audio from video. The most suitable tools are presented to your attention, proceed to familiarization and then choose one!
Top 3 Solutions
1. VLC
VLC Media Player is one of the best free multimedia players, it plays most of the multimedia files and also has significant video editing capabilities. The sound removal function is also present here, so feel free to download this tool and get it done.
2. WinX
Use WinX HD Video Converter App, an amazingly simple and fast video conversion tool. After downloading and installing the application, you can separate audio and video in a few steps and achieve the desired result. The video clip editing wizard will be a great help to you. So this option is suitable even for novice users.
3. Adobe Premiere Pro
Adobe Premiere Pro for Windows 10 is another decent tool for removing sound from video and more. You just need to download and open the application, then just import the required video here. Use the control panel and timeline to mute the video.
Related articles