How to fix 0xc10100be error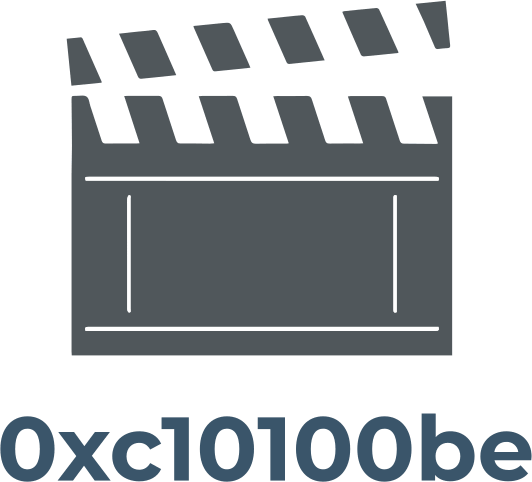 Here you will find out:
what the causes of 0xc10100be error are
how DiskInternals can help you
Are you ready? Let's read!
0xc10100be error: what are the causes and what does it mean?
Did you just attempt to play a video, and then you got the "this file isn't playable ….0xc10100be" error message? This error code is not related to a particular video format or codec; you can get this error while trying to play any video file. But below are ways to get around the situation.
How to fix 0xc10100be error
Here are few methods that can be helpful and any of them can be your solution.
Method 1: Try to change your media player
Have you tried playing the same video with another media player? Not all media players support the required codecs to play certain video files; hence, you may be unable to play certain video files with such media players.
So, when you encounter the 0xc10100be error message, the first thing to do is to load the video with another video player. The VLC media player is a very good player that can play virtually all video formats.
Method 2: Change the file format of the video
If you have video converter software installed on your computer, you can simply load the video into the converter and convert it to another format, such as MP4, MOV, or any other popular format. Interestingly, the VLC media player has a built-in video conversion tool that lets you convert videos to common formats.
Load any video file and start playing it.
Click on "Media" and then "Convert/Save".
Now, click on the "Add" button to import the problematic video file.
Go to the "Convert/Save" dropdown menu and select "Convert".
Click the dropdown menu beside "Profile" and choose an output format for the video.
Choose a "Destination file" and then click "Start" to trigger the conversion process.
Method 3: Search online for the codec
Video codecs are a major reason a particular video player may be restricted from playing your video file(s). As was said earlier, most video players do not support all video codecs; hence, they cannot play all video files. However, you can make your video player compatible with the video file you want to play by downloading the codec required to play the file.
If you're using Windows Media Player 11, follow the steps below to download the required video codecs.
Go to Tools >>> Options >>> Player.
Check the box beside "Download codecs automatically".
Now, playback the video file; you'd likely be prompted to install the codec.
Method 3: Repair your video to fix the 0xc10100be error
Sometimes you need to repair the video file so that everything will be okay again. This is possible using video recovery software. DiskInternals Video Recovery is a handy tool for repairing corrupt video files so that they can play on various players.
DiskInternals Video Recovery supports many DSLR cameras, file systems, video codecs, and storage devices such as HDDs, SSDs, Flash drivers, etc. It also supports a built-in recovery wizard that guides you through the video repair and recovery process. This software is available for free download, features a clean interface, and works efficiently.