PS4 Will Not Turn On? Find Your Way to Fix the Issue!
Here you will find out:
about PlayStation 4 won't turn on
methods on how you can fix it
how DiskInternals can help you
Are you ready? Let's read!
My PlayStation 4 won't turn on. Why?
This problem usually arises suddenly, so preparing for such a turn of events is unrealistic.
Imagine the situation: you have a free hour and you run to the console, but the PS4 won't turn on; the power indicator seems to blink, but nothing happens. Of course, the first thought is "how?" It may not be clear what to do.
In this situation, don't panic! Let's try to figure it out.
Method 1. Check and reconnect the power cord
The problem can be solved by examining the power cable on both sides (from the outlet and from the console). Make sure that the connection is secure and does not go anywhere; also check, just in case, that the outlet is working (by plugging in any other electrical device). Be sure to visually inspect the wire: perhaps somewhere it is bent, pinched, or even unusable.
In this case, change it to a new one.
If the cord is in order and the connections are as well, then the "PS4 will not turn on" issue will have to be solved using the method described below.
Method 2. Clean out the power supply
The console's power supply should always be clean so that the fan can work properly.
If your PS4 will not turn on, then carefully clean away dust, crumbs and other particles that may be inside the power supply. This is a very effective method that many players neglect.
Method 3. If the power supply dies due to power surges
Voltage drops (improper shutdown of the console, abrupt shutdown of a power source or natural disasters such as a thunderstorm) are not only possible but can lead to irreversible consequences — damage to the power supply, damage to the motherboard, etc.
In this case, repairs and new parts are needed, and sometimes the console itself is beyond repair.
Method 4. Use a game disk
Take any game disk and gently insert it into the drive. In the process, you should feel that the disk has started to boot into the drive automatically.
If this happens, the console will also boot automatically and start working correctly. If this does not happen, then the PS4 won't turn on, so you need another more suitable method.
Method 5. Rebuild the PS4 database
This method is good because the entire database will be rebuilt and adapted to the hard disk. That is, if there were any system failures, they will be fixed.
First, you need a console contact with the controller (a USB cable will help you with this).
Then press the Power button until you see two signals. After that, you will see that you are in safe mode. Select "Rebuild database". Rebuilding will take some time, but afterward, you can forget about the problem "PS4 won't turn on".
Method 6. Get your PS4 video games back
You can restore all video game recordings using DiskInternals Video Recovery.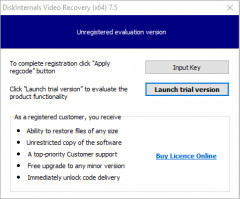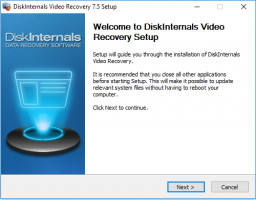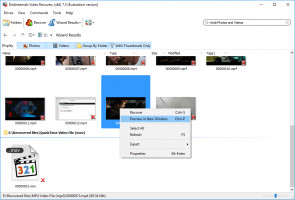 This application will not ask you how the games were lost — this is not important since it can cope with any problem and any kind of damage to the games. The program restores all video formats regardless of size. Before the game is restored, you can preview it absolutely for free. The recovery wizard will help you export files, and before that, it will also help with the purchase of a license and entering an exclusive license key in the appropriate window.
No fears or fears: the application is as simple and transparent as possible in terms of purchase; so download and use it!