Outlook error 0x800ccc0f has a solution!
Does Outlook 0x800ccc0f error spoil your day? Don't worry! In this article, only good solutions are. Here you will find out:
what is the 0x800ccc0f error and what is its reasons
methods, how to fix the issue
how DiskInternals Outlook Recovery can help you
Are you ready? Let's read!
Outlook error 0x800ccc0f introduction
Error 0x800ccc0f occurs in Outlook when you try to send or receive a mail.
At the same time, you see a message on the screen similar to this: "Outlook sending reported error 0x800ccc0f, the connection to the server was interrupted." Do you want to know how to solve this error? Does send/receive Outlook error bother you? Try to figure out what the reason is, and this article will help you with the solution.
Possible causes of 0x800ccc0f error
Most often, the problem is associated with a poor connection to the Internet or browser.
Also, error 0x800ccc0f may be caused by problems with the Outlook application. For example, there may be incorrect settings or a damaged profile. The OST file may be damaged for any reason.
Now, we will try to find an excellent solution to your problem, depending on its cause.
Step 1. Is your Internet connection fine?
The first thing you need to do is check your connection; maybe it simply does not exist. This can be done by opening an Internet browser and downloading a page. If the pages do not open, then the whole problem is connected to the Internet. Try reconnecting to the network, maybe this will help you.
If, however, error 0x800ccc0f is still present, or everything is fine with the connection, proceed to the next step.
Step 2. Have you checked your email attachment?
Some malware can be in the mailbox, which can interrupt Outlook and cause the send/receive Outlook error. So check all your emails and delete all suspicious attachments, especially installation files.
If, after this action, your affairs have not changed at all, proceed to Step 3.
Step 3. What about your antivirus?
It is possible that the operation of your antivirus application interferes with the normal operation of Outlook and prevents you from sending or receiving your messages. In this case, you can disable the antivirus at least for a while and check if this is so.
Sometimes, this can be done like this: right-click on the antivirus icon located on the taskbar, then select Disable or Exit. If your antivirus does not turn off this way, try the following option: right-click on Start and select Task Manager. In the new flashing window, select your antivirus and right-click on it. Then click Cancel Task /Disable.
If after this, Outlook send/receive error 0x800ccc0f is not solved, proceed to step 4.
Step 4. What about the Windows Firewall?
You may be unaware of this, but Windows Firewall also sometimes calls error 0x800ccc0f. As a solution to the problem - turn it off, and if you are lucky, you should be able to send or receive letters again.
Here's how to do it: click on Cortana and, in the search field, type - Windows Firewall, then click Enter. Click the Disable button. In the new window, click "Disable Windows Defender Firewall" -> Ok.
In case if you don't want to turn off the Windows Firewall there is an alternative way. Open "Allow apps to communicate through Windows Firewall" tab:
Check if the Outlook is in the list or click on "Allow another app..."
The last step in this version is to put a tick on "Notify me when Windows Firewall blocks a new app" box.
Restart your computer and try to re-enter Outlook.
If send/receive Outlook error disappears - congratulations, you have found a suitable solution to the problem. If not, keep reading.
Step 5. Have you tried Safe Mode?
If you have not tried, now is the time to do it. Safe Mode is handy for Outlook send/receive error 0x800ccc0f since it excludes any incompatibility or conflict with any application on the computer.
Take a few steps that are described below, and you are in Safe Mode. Simultaneously press the key combination Win + X.
Now, click the Run button. In the new window, type "Outlook / Safe," then click the Enter key. Now try to re-enter the application.
What to do if some Outlook files are lost?
If some files are lost, you can use the DiskInternals Outlook Recovery software application.
It is designed to restore mail, contacts, attachments, and dairy. This application works with all versions of Outlook. The built-in simple and, at the same time, reliable step-by-step Outlook Recovery Wizard will help you, whether you are an amateur or a professional. You can view recoverable emails and attachments in many formats (for example, images, compressed archives, music, and video) before saving email recovery.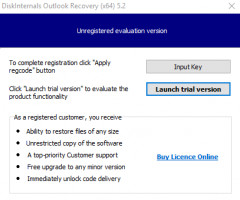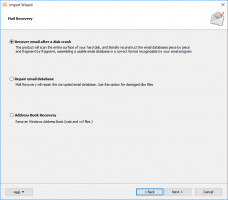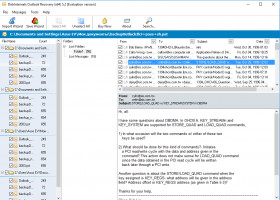 Also, when recovering data, you can export your messages to another format that is convenient for you. You can also install a free trial version of the application, which has all the functions as the paid version. Having tried it in business, you will understand that you will not find a better solution for recovering lost messages. This method is affordable, safe, high-quality, and easy at the same time.