Outlook cannot connect to SMTP server: error 421 — fix it now!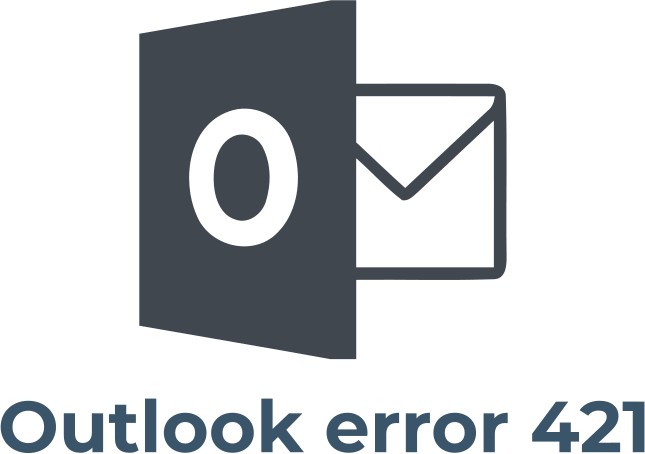 In this article you will find out:
how to deal with 421 cannot connect to smtp server error
Are you ready? Let's read!
About 'the server responded 421' error
The error "outlook 421 cannot connect to smtp outlook 2007" is mainly related to Microsoft Outlook accounts and occurs when sending an email message through Microsoft Outlook. The most common cause of "outlook 421 cannot connect to smtp" is incorrect SMTP configuration. However, many other factors can cause this problem.
In this article, you will find many great methods to remedy the situation and be able to send a test email message. Plus, you can protect your mail, restore it when needed, and more.
Let's fix 'Outlook error 421 cannot connect to smtp' issue
Here are few methods that can be helpful and any of them can be your solution.
1. Change preferences
Since misconfiguration in SMTP is the most common cause of this problem, the first step is to check the configuration.
To check and change SMTP settings in Microsoft Outlook, do the following:
Launch MS Outlook and click the "File" button. Next, select "Account Settings" on your account. Now, click the "Change" button and find "Outgoing Mail Server (SMTP)". Now, enter the address (provided by your web host). Next, open "Advanced Settings" and go to the Outgoing Mail Server tab. Then select the "My outgoing mail server (SMTP) requires authentication" checkbox and select Use the same settings as my incoming mail server option. Now, re-expand the Advanced Settings window. Go to the Advanced tab and then change the port number provided by your ISP. Click ok and apply and close the program. If the problem persists and you still cannot send the email, try the next solution.
2. Disable VPN services
VPNs are used in the following situations:
to mask locations,
to gain access to geo-blocked or geo-restricted sites and services.
This, in turn, can affect your connection speed as well as interfere with your browsing behavior. Access and transmission of emails in Outlook can also be affected as VPN interferes with Internet programs.
Therefore, you can test this assumption by simply turning off the VPN function for a few minutes. Once the VPN option is deactivated, you can try sending the email again. If you are able to send the email without problems, the VPN is probably the cause of the error.
3. Turn off antivirus
Most good antivirus programs are configured to check Internet activity; some of them even automatically set restrictions. Rarely, but it happens that "outlook 421 cannot connect to smtp outlook 2007" occurs precisely because of this. You don't need anything supernatural to test this assumption. You just need to disable your antivirus application and then try sending an email. If everything went well, then it is your antivirus, firewall, or malware protection causing the error.
Note: you can find out how to properly disable your antivirus on the manufacturer's official website.
In order to solve your problem, you need to reconfigure your antivirus program to provide appropriate permissions or exclude the SMTP mail server from all advanced checks and security restrictions.
If you do not want to do this, then on the subsequent transmission of the email, you simply need to turn off the firewall and turn it back on shortly after the transmission of the email is complete.
Protect your mails
You can use the professional application "DiskInternals Outlook Recovery" not only to recover email, but also to recover contacts, attachments, and diaries. This application works with all versions of Microsoft Outlook without restrictions. All steps of Outlook data recovery are automated as much as possible for ease of use. There is a recovery wizard here that will help in any situation and does not require any additional knowledge from you.
You can also use the preview function for free and see the quality of your data recovery. In addition, a trial version of DiskInternals Outlook Recovery is available for download, which is also completely free and has a Preview feature. When recovering email, you can convert your messages to any other format without any problems.
So don't waste your time and recover messages with DiskInternals Outlook Recovery! Recovering of Outlook data:
After downloading the website and opening DiskInternals Outlook Recovery on your computer, you will see a welcome window with a wizard icon. Click on it and select one of several recovery modes:
1. Return the mail database,
2. Return mail after a disk failure,
3. Return the address book.
Next, select the option of a full or quick scan of the disk.
After that, you will see results that you should definitely see before recovering (completely free). By the way, after viewing, the data is automatically restored without your participation. Exporting Outlook data is only possible after purchasing a license. Once this is done (right online on the website), you will receive a license key, and the export wizard will help you save the information in a safe place.
Related articles