What should you do in case of Outlook won't open?
If you need to fix Outlook send/ receive an error, coded 0x8004210a, you are in the right place. Here you will find out:
reasons that may cause Microsoft Outlook not to open
how DiskInternals Outlook Recovery can help you
Are you ready? Let's read!
Reasons that may cause Microsoft Outlook not to open
There are quite a lot of reasons why Outlook won't open when you launch it on your Windows PC. The reasons include the following:
Deleted or corrupt PST files,
The Outlook Profile is for an older version,
Conflicting registry entries,
How to fix 0x8004210a error code
Here are few methods that can be helpful and any of them can be your solution.
Method 1: Open Outlook in Safe Mode
As a way of troubleshooting to find out the actual cause of the problem, it is advisable to open Outlook in safe mode, and below is how you can do that. Actually, starting Outlook in safe mode would temporarily deactivate all the add-ins and add-ons you may have integrated into the app.
Steps:
Press Windows Key + R and type this string into the box "Outlook.exe /safe." (Note: don't include the quotes and ensure there's space before the forward-slash (/)).
If Outlook was able to open in safe mode, maybe an add-in was the reason it refused to start normally; thus, visit the add-ins panel and remove the unnecessary ones.
Go to "File" on the menu bar and click on "Options."
Click on "Add-ins" and choose to view "COM add-ins."
Uncheck all COM add-ins, save the changes, and close Outlook.
Try opening Outlook normally again.
Method 2: Update Your Outlook application
When the Outlook app on your PC is well outdated, it could cause this problem to occur. So, you may need to update the application or install the latest Windows updates for your PC to see if the error would be solved.
Method 3: Use the Microsoft Office repair tool to repair the program
Another way to get around this problem is using the Microsoft Office Repair tool. This built-in tool only works for Microsoft packages, which Outlook is one of them.
Steps:
Close all active MS Office packages (Word, Excel, etc.) and open Windows Control Panel,
Go to Programs and Features and right-click on Microsoft Office,
Select the Repair/Change option,
Follow the prompts to complete the process.
Not everyone may be able to get the "Repair" option to refresh their MS Office installation files.
Recover messages and attachments easily
If you have important messages and attachments that you need to recover from your Outlook account, DiskInternals Outlook Recovery can assist you with that. This Outlook recovery solution helps to undelete, recover, and repair Outlook email databases. It supports various file system formats and allows you to preview the files.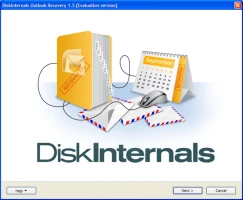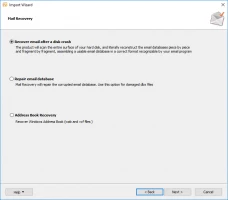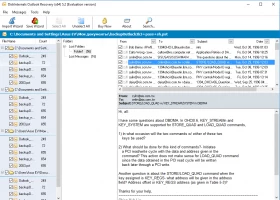 Furthermore, this software is designed with an improved Outlook recovery engine, capable of extracting information such as email messages, attachments, address books, tasks, etc., from separate fragments of large PST files. DiskInternals Outlook Recovery comes with a built-in wizard that simplifies the entire process for a non-tech-savvy person. It is free to download and the interface is clear-cut.
Related articles