Step-by-Step Guide on How to Encrypt Email in Outlook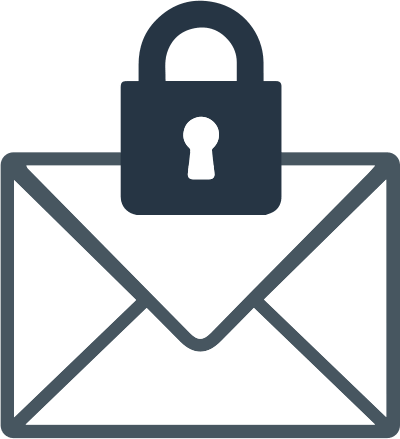 In this article you will find out:
how to Encrypt Email in Outlook
Are you ready? Let's read!
About Outlook Encryption
Outlook Encryption Add-ins allow you to securely send emails to anyone (even those without encryption). This method is most often used in small businesses and organizations that do not have a lot of IT professionals. The Outlook Encryption Add-ins do not require any installation, configuration, or sign-in on the recipient side, and are therefore the most cost-effective option.
How to Send
First, you need to do a simple setup of the email encryption add-on. To do this, go to the add-on website, then download the program installer. Next, make a sequential installation. It will not take much time and isn't very different from installing any other browser (Google Chrome, Opera, Internet Explorer, Firefox, etc.).
Next, start Outlook and you can now compose an email. You will be able to send encrypted emails from Outlook to any recipient's email address, regardless of their platform. Here's how to send encrypted messages:
Press the New E-mail option in Outlook, then you need to write an email. You can add the required attachments that need to be encrypted. To send an encrypted email, in the upper left corner of the dialog box, click the Secure Send button.
How to Receive
The recipient of the encrypted letter, in turn, does the following to open his mail:
In fact, the subject line will not be encrypted and the recipient will see it, but the body of the message will be encrypted. That is, the recipient will not be able to easily open their email and view it, instead they will view a page inviting them to access the encrypted email. An external access code is not required to maintain increased security. Usually, the sender sets an expiration time for the message viewing and an access code for the message is not required.
The recipient of the secure email can send a reply email. Typically, a web page with a secure message assumes the recipient can send a secure response. In addition, some encryption add-ons provide the ability to send secure responses to unencrypted messages.
The cost of encrypting Outlook email depends largely on the encryption capabilities and the specific vendor.
Make Sure Your Mailing is Safe!
If you have lost your letters, even protected ones, do not get depressed. You can use the professional application DiskInternals Outlook Recovery, which is used not only for email recovery, but also for recovering contacts, attachments, and diaries. This application works with all versions of Microsoft Outlook, without exception, and all stages of recovery are automated as much as possible. This is necessary so that this application can be used not only by professionals, but also by ordinary users and beginners due to its ease of use. In addition, there is a mail recovery wizard to help you in any situation.
When recovering email, you can export your messages and attachments to any other format of your choice. After scanning, you can also use the preview function for free to see the quality of the recovery of your emails, calendar, and more. From the very beginning, you can take advantage of the trial version of DiskInternals Outlook Recovery, which is also completely free, but includes all the necessary features. So don't waste your time and recover messages with DiskInternals Outlook Recovery as follows:
After downloading and opening the application, you will see a welcome window with a wizard icon. Activate it and select one of three recovery modes:
- Reverse mail base;
- Return the address book;
- Return mail after disk failure.
Next, you will be offered the option of a full or quick scan of the disk, after which you will see the results.
After using the free preview function, the data is automatically restored.
Export can be used only after purchasing a license for DiskInternals Outlook Recovery. Once this is done, you will receive a license key and an export wizard will help you keep your mail, attachments, calendar, etc. in a safe place.
Related articles