SharePoint vs OneDrive: advantages and differences
Here you will find out:
what are SharePoint and OneDrive
how to protect your personal and working documents and emails
Are you ready? Let's read!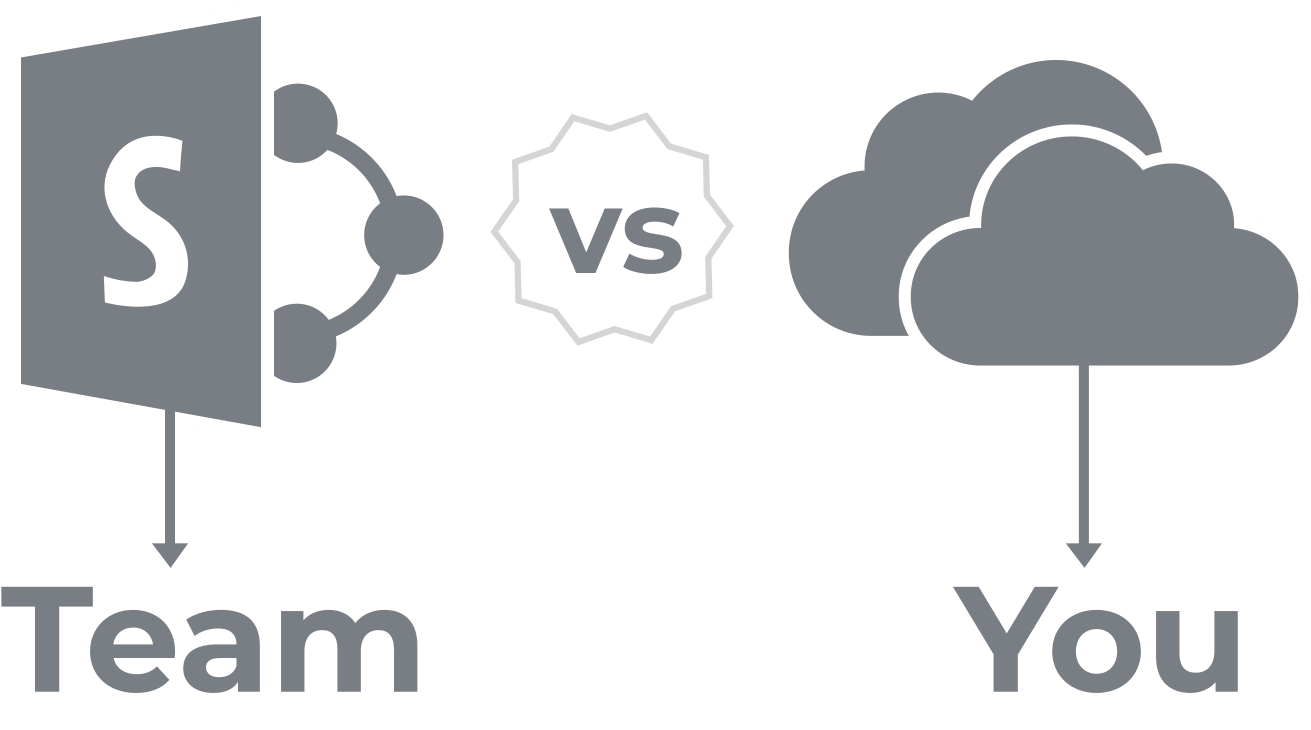 SharePoint, a part of Microsoft Office, and OneDrive, a cloud storage platform, are both designed to save files in the cloud, however, they have quite a few differences. Thus, knowing all the subtleties of each of the services, you can choose a more correct option for yourself and for your needs.
Everything you should know about SharePoint
What is it?
It is a software platform in Microsoft Office that allows you to create an internal corporate website or portal (including wikis, blogs, and dashboards where you can post documents and comments) to improve and automate workflows in organizations.
All users of the portal can jointly edit files, as well as exchange documents, news, links and other resources. All these activities can be transparently controlled by administrators, resulting in improved communication between departments and employees. Naturally, to take advantage of the variety of SharePoint features and capabilities, you have to spend money on licensing and spend a lot of time on the complex deployment process.
Where to start?
The best and simplest SharePoint deployment option is Office 365. The Office 365 subscription must be renewed every month, so Internet access is required at least once a month to activate the license.
Office 2016 (and other standalone/on-premises versions) is a once-and-for-all purchase. All installed applications are always available on the device, regardless of whether you have an Internet connection.
Everything you should know about OneDrive
Microsoft OneDrive, as mentioned above, is a cloud storage platform. You can use one of two OneDrive options: OneDrive and OneDrive for Business.
OneDrive is suitable for ordinary users for personal purposes. Every user with a Microsoft account can store 5 GB of files for free. If you need more space, you can subscribe and get up to 100 GB and many more features and capabilities as a bonus.
OneDrive for Business. Here the name speaks for itself: all additional functions are intended solely for business purposes. OneDrive for Business is managed by an administrator.
So what are the differences?
1. User Experience. SharePoint is used for user collaboration. That is, an internal website is created, where editing by all users is possible, and where it is also possible to set up analytics. OneDrive is simply a place to store and/or share files for personal or corporate purposes. It is not possible to create a web portal on the OneDrive platform, but using OneDrive as storage for a SharePoint web portal is possible.
2. Sharing modes. SharePoint allows data exchange within a site, but any data stored in SharePoint is not exclusive to particular users. All data stored on OneDrive is personal and cannot be accessed by other users until the owner shares the files.
3. Encryption and Compliance. Both Office 365 and OneDrive use encryption to protect documents from prying eyes. However, only SharePoint can offer the added security of a standalone server.
4. Working with documents and resources. OneDrive for Business contains all the original SharePoint document offerings (auditing, templates, version control, and more), but does not include your website and social media links. The main account is owned by the company and users have a personal account under the company account. In it, you can create and store documents before distributing them to a wider audience. SharePoint is used to collaborate on documents and files across an organization. Therefore, all documents and resources are available to all users of the website.
5. Web publishing.SharePoint allows you to publish your content to the web, make documents available, and upload files for customers or employees. OneDrive cannot provide this and you will need another CMS/web platform to make your work public.
SharePoint vs OneDrive: how to make a choice
There are substantial differences between SharePoint and OneDrive, but no one says that either is better or worse. It all depends on the goals and objectives you have. If you need the cloud purely for storing/editing data, then OneDrive is best. If you need a corporate web portal for your employees to collaborate, then SharePoint is a great solution.
Protect your personal and working documents and emails with Office Recovery
Make sure your files are safe. You can save them using a disk image; in addition, the disk image will contain all the saved configurations and system settings. This can be done using any free DiskInternals software for Windows.
To do this, download and install the utility on your computer and open it immediately. Then close the window of the Recovery Wizard and left-click on the required disk. Click on the "Disks" button and select "Create Image". Next press Ctrl+C, then select the "Browse ..." button to specify where to navigate to the file. Select one of the following options for creating a disk image:
Partition recovery
The entire contents of the disk
Boot sector (first 512 bytes)
Selected region
Then click the Save button and wait until the disk image is created.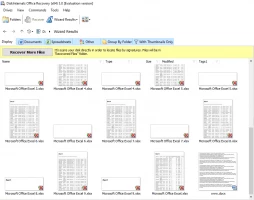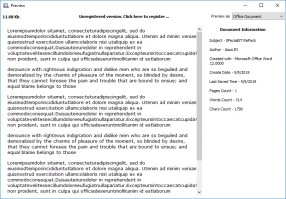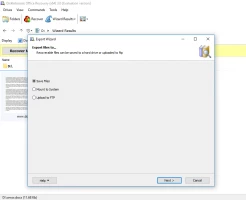 If your data is unexpectedly deleted or it has been corrupted in some way, you can still restore it using DiskInternals Partition Recovery. 15 years of successful data recovery ensure you will have peace of mind without worrying about data loss. This application does a deep scan of each disk partition and re-creates the file system when needed. Free preview of files will give you even more confidence to buy a license. As a result, you will have full access to file export and technical support for 12 months.
Related articles