How To Recover Microsoft Office documents
If you work in MS Office, data loss is not a hypothetical for you. Remember how you were working on the project for long hours, and then your computer suddenly turned off because of a power outage?
Remember how you prepared for the presentation during the night and fell asleep? Your laptop turned off. In the morning, you opened up PowerPoint and see nothing but an empty slide. The next time, you were smarter and saved your project to a flash drive. But there was a torrent file with malware on the same flash drive. As a result, you couldn't open the project on any computer. Is there any way out?
How is Office file recovery possible?
Yes. It is possible to recover the vast majority of your data if it was lost because of a software or logical failure. MS Office has its own, built-in recovery tools to restore the documents you forgot to save. This is how to recover the unsaved file in MS Office:
Open up the MS Office application you were using.
Go to the File tab and click Recent.
Click Recover Unsaved Documents, Workbooks or Presentations, depending on the program you entered.
Of course, sometimes you need the help of third-party software to complete the recovery. And it's better to choose reliable software that will restore data in simply and easily.
DiskInternals Office Recovery™ supports all types of media storage devices, including:
Hard drives
SSDs
USB devices
Memory cards and others
To avoid the necessity of data recovery, make the MS Office program save your work automatically every 5-10 minutes with the Autosave built-in feature. Thus, you will never lose more than 5-10 minutes of your work. But consider that MS Office will be slower if you do so.
Recovering Office documents with DiskInternals software
DiskInternals leads the market in recovery software, and now it provides you with the possibility to perform Microsoft Office file recovery. To retrieve deleted or corrupted Word, Excel, or PowerPoint files, follow these simple instructions:
Download the trial version of DiskInternals Office Recovery™ software.
Launch an executable file.
Open the Office file repair tool by DiskInternals and run the scanning process.
If you see the deleted files you need to recover in the preview window, purchase the license for the Microsoft Office recovery software on the DiskInternals website.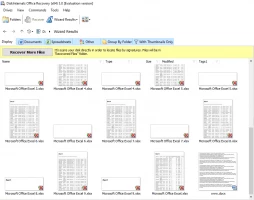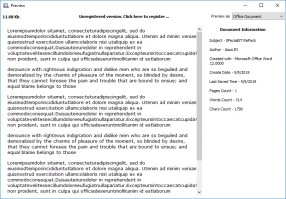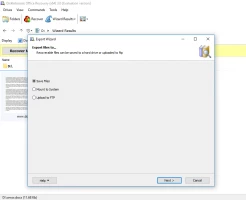 Enter the license key in the appropriate field in the program and save your files to your computer to finish Microsoft Office file recovery.
It's simple, easy and reliable. If it's technically possible to retrieve your corrupted and deleted files, they will be recovered by DiskInternals' Office Recovery™ software. This solution is fast, reliable, convenient and user-friendly. You can download DiskInternals Office Recovery™ here.
Related articles
Please rate this article.