Google Drive vs OneDrive: let's compare these cloud services
Here you will find out:
OneDrive advantages and disadvantages
main differences between these services
how to protect your personal and working documents and emails
Are you ready? Let's read!
Google Drive and OneDrive are the most common and popular cloud storage services. They allow you to store files of any size in one place and have access to them wherever an Internet connection is available. In addition, cloud storage services offer higher file sizes and storage limits, which is perhaps the most compelling condition for most users. Microsoft OneDrive and Google Drive offer essentially the same services, but the goals and conditions are radically different.
So, Google Drive is consumer-oriented and OneDrive is enterprise-oriented. We will talk about this and other differences in this article in more detail. Getting started!
OneDrive review: advantages and disadvantages
You can use Microsoft OneDrive and enjoy the following nice features:
Real-time collaboration is great news to improve productivity without increasing overhead. This is available through the use of the free OneDrive mobile app, which helps businesses download, edit, and share files without being tied to their desktop.
You get the ability to use many Microsoft Office applications (Word, PowerPoint, etc.), which gives you more business opportunities.
Microsoft OneDrive has both a web version and a desktop version. This makes it easy to work both online and offline.
However, be prepared that you will face the following difficulties:
You will not be able to support the integration of third-party applications (for example, message boards, calendars and project management platforms).
You cannot be completely sure about the security of your data. Undoubtedly, Microsoft can in some cases prevent hardware and software failure, power outages, etc. But, protect against human error, illegal deletion, virus attacks, malware, etc. will not work.
Let's review Google Drive
So what about Google Drive? Here are its main advantages:
You also get real-time collaboration - you can easily share any data with colleagues, family and friends.
Google Drive has a simple and intuitive interface. For example, you can use the built-in search engine and search for files by type and owner.
However, keep in mind the following negative points:
You will only be able to use sharing and real-time editing if the recipient has a Google account. This is based on the fact that in order to access the file, the recipient must obtain permission to view or edit the file.
Well, you should understand that Google Drive does not offer any protection of your data against illegal deletion, human error, synchronization errors, malware and ransomware. In other cases, data protection is possible.
So, what's the difference?
Of course, Google Drive vs OneDrive should be compared to find the best option.
1. The first thing to start with the comparison is the price of cloud storage.
Onedrive:
Free users can enjoy 5 GB of disk space.
If more space is needed, then the user can choose one of the business plans and get up to unlimited storage for a few dollars.
Google Drive:
Free 15 GB of storage.
Further, you can also choose a suitable tariff for yourself, but slightly more expensive than OneDrive.
2. Next, let's talk about speed:
OneDrive and Google Drive work at the same level, and the speed difference is insignificant.
3. File sharing capabilities:
OneDrive and Google Drive offer file storage, syncing, sharing, and retrieval. However, OneDrive, thanks to SharePoint, offers more permission options for users.
4. File syncing:
File syncing for OneDrive and Google Drive users is possible after downloading the following utilities: OneDrive for PC and Backup and Sync.
Data privacy is there, but at the same time:
Google often collects user information for targeted advertising. Microsoft may scan user data for any objectionable content.
Therefore, privacy is lame in each of these cloud storage options.
Protect your data!
If your data is unexpectedly deleted or is somehow missing, you can still recover it using DiskInternals Office Recovery. As with other DiskInternals offerings, there is a recovery wizard for beginners, the preview is completely free for all program users, there are several disk scan options and many other valuable options.
The program scans the entire surface of your disk to find any Microsoft Office documents that are still there. A set of signatures specific to the Office file types is used to thoroughly search for documents. At any time, you can save all search results using the trial version of the program to your computer or other media after purchasing a license.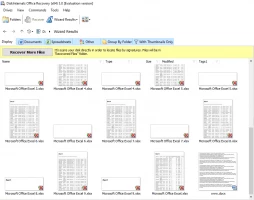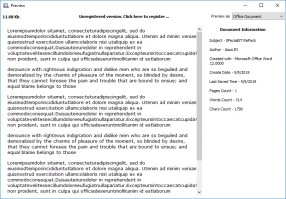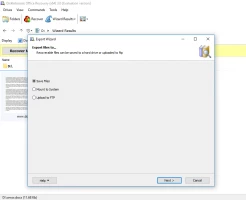 If necessary, you can ask any questions to highly qualified specialists of the company and receive comprehensive answers and timely assistance.
Related articles