Office 365 two-factor authentication: why you should use this
Here you will find out:
what is that and how it works
why you should use this service
how to protect your personal and working documents and emails
Are you ready? Let's read!
Two-factor authentication: what is that and how it works
Office 365 multi-factor authentication is a unique method of verifying a user's identity. It does this by asking for multiple credentials before authorizing and before granting access to a website or other resources. With two-factor authentication, the user must enter information according to the following criteria: Knowledge - what you need to know (password, etc.). And one of the following criteria:
Ownership - what you own (usually a mobile phone or USB key, smart card, etc.)
Inheritance is what you are (fingerprint, your eye, your face, etc.)
To enable Office 365 2-factor authentication, you need to do the following:
If you are using Office 365 in your organization then 2-factor authentication must be enabled for the organization or for specific users.
So, sign in as an admin to Office 365 and go to the Office 365 admin portal by selecting the admin icon.
Next, select the Active users section and in the list that opens, select the account for which you want to configure two-factor authentication. Next, select Manage Multi-Factor Authentication on the Account tab.
Here you will see a list of Microsoft Office 365 accounts and by default the MFA status for all accounts is "Disabled". Just change the status to Enabled for a specific user. Copy this link and provide it to the user in order to complete the MFA setup for Office 365.
Then the user of this link and provides the necessary information:
1. How to contact you?
The user enters one of the options:
Phone for authentication,
Office phone,
Mobile application.
Next, you need to select the authentication method for the second factor:
Send the code in a text message,
Call me.
2. You will receive a verification code via SMS, enter this code in the appropriate field, click Confirm.
After a while, the check will complete, click Finish.
Why you should use this service
Here are some basic tools for using Office 365 two-factor authentication.
By using Office 365 2fa, you get a simplified user interface with a fairly high level of security.
2FA protects well enough against phishing threats, unauthorized access, which gives end users much more control over their ability to access files, storage and network resources. However, if an attacker gains access to an Office 365 account, then they gain access to everything that person can see or do.
And of course, you will have enough additional features to change the authentication criteria (provide a fingerprint, your eye, your face, etc.).
Protect your data!
So use DiskInternals Office Recovery software to access files by opening them in read mode or recover them in recovery mode. This application has a pleasant interface, equipped with a recovery wizard, which, in turn, allows both professionals and ordinary users to recover inaccessible office data.
The program has a wide range of additional features and filters, which you can learn about by downloading a free trial version of DiskInternals Office Recovery. You can get back or view all types of office files with this software.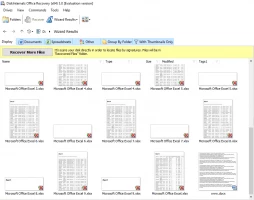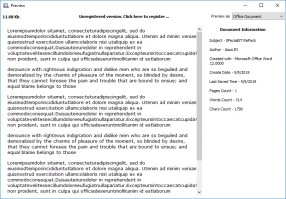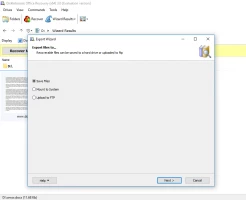 In addition, before restoring data, you can view the files for free and make sure that they can be returned efficiently and correctly. So don't miss out on this incredible offer to protect your data!
Related articles